October 24, 2023

No comments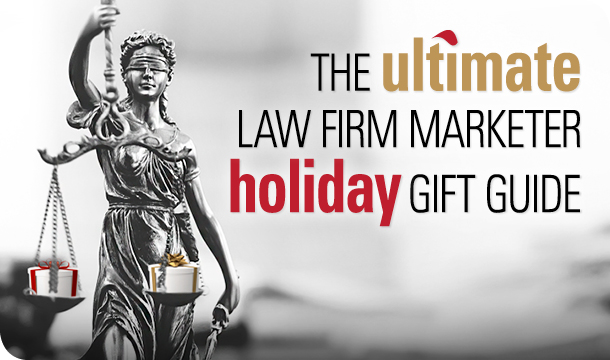 'Twas the night before holiday vacation, and all through the law firm, not a body was stirring — except for you, that dedicated marketing director finalizing next year's budget.
OK, maybe you're also watching for price drops on Amazon. 'Tis the season, after all.
Since you likely bought, wrapped and sent all the firm's client gifts, plus dreamed up an awesome holiday e-card, isn't it time to treat yourself a bit?
With that in mind, we've compiled the ultimate holiday gift guide for legal marketers. There's something on this list for everyone — and you might want to share it on your social media so colleagues and loved ones see it in case they're at a loss for what to buy you.
Of course, printing off copies and "accidentally" leaving them lying around is also acceptable. Just as long as you circle your top choices in red ink.
Read more »

Leave a comment