June 28, 2022

No comments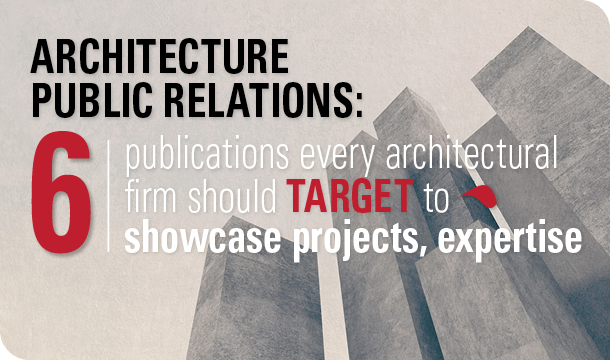 When prestigious architectural publications showcase an architecture firm's work, it gives that firm an invaluable stamp of approval that can play a key role in business development.
While these publications are read by other architects — and not necessarily by clients — the coverage in these publications acts like a coveted referral from a trusted expert. It sends the message that your firm does quality work.
While coverage in publications that clients read — like your local business journal or trade magazines such as Building Construction + Design, Medical Construction & Design and Hospitality Design (depending on your industry focus) — is also important, the strategy is different. These publications, while helping to establish your firm on your clients' radar and demonstrate expertise in their industry, don't provide the same cachet as publications like Architectural Record or Metropolis.
Read more »

Leave a comment