September 13, 2021

No comments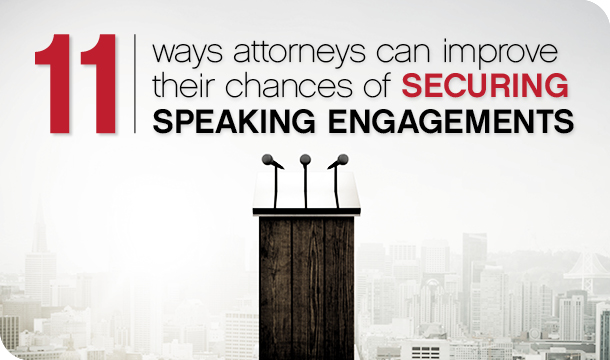 Several years ago, I set out to become an industry speaker to promote Reputation Ink's law firm public relations services to prospective clients. I've now spoken to many professional organizations at the local, regional and national levels and can attribute those speaking engagements to winning several new accounts.
Securing speaking engagements may be one of the most effective ways for attorneys to showcase their knowledge and get in front of prospective clients. However, the higher-profile speaking engagements are competitive and are often monopolized by just a few of the top professionals in any given industry. That's why you must work hard to stand out.
Here are the lessons I've learned in my own process of securing speaking opportunities that any lawyer can use to book their own gigs.
Read more »

Leave a comment