May 11, 2023

No comments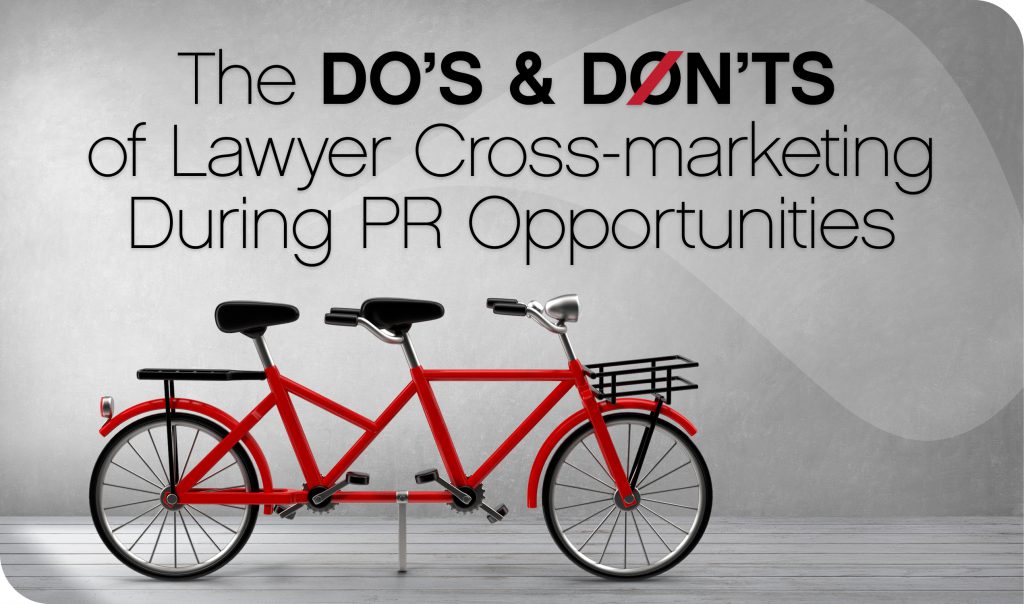 Humor me a hypothetical.
Let's say your law firm's publicist secures you a guest appearance on a leading podcast that caters to one of your primary practice areas. It's the day of the podcast, and you're three-quarters through an in-depth Zoom interview. Of course, you're nailing every question and hitting your talking points — all while showcasing your extensive legal experience and knowledge.
As you relax in your chair (or adjust your feet, for you standing-desk folks), a question arises that brings to mind one of your colleague's recent successes. But you don't mention it. The host moves on to the following questions, and the banter continues.
Minutes later, as you close out of your Zoom room and throw on a more casual top, some nagging questions cross your mind:
"Should I have talked about my colleague's case? Did I miss a big opportunity to promote other attorneys at my firm?"
The answer to both, unfortunately, echoes a trite but true phrase known well to those in the legal industry: "It depends."
Read more »

Leave a comment