May 30, 2021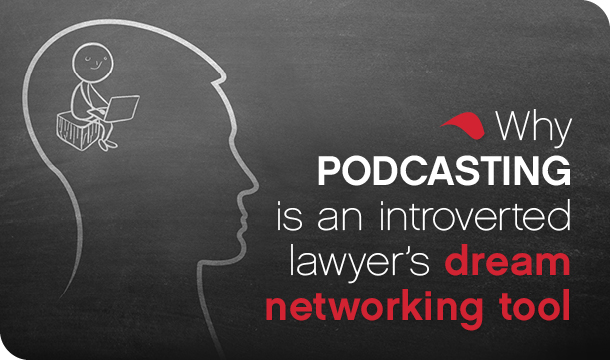 The last time I went to a networking event (over a year ago thanks to COVID-19), I remember sitting in my car and giving myself a pep talk. "This is a party. Go inside and enjoy it. This is a party. Go inside and enjoy it," I repeated over and over again to myself.
While I'm the life of a party when I'm with my friends, I loathe networking events and dread small talk. Instead, I enjoy substantive conversations and don't know how to achieve meaty, engaging discussions with people I don't know very well. Thus, the topics stay in the weather and cute-things-my-dog-did-today categories. I inevitably go home exhausted and dreading the next time I have to discuss the weather with strangers while snacking on a charcuterie board.
I don't consider myself an introvert (I'm more of an ambivert), but long ago I recognized my introverted nature when it comes to business networking. As I work primarily with lawyers, I recognize the same quality in many of them. In fact, 60 percent of lawyers are believed to be introverts. In a profession that requires relationship-building in order to build business, how can introverts overcome this aversion to networking? In my case, I found podcasting.
Yes, podcasting. I started my agency's podcast, Spill the Ink, in late 2020. I was late to the podcasting game. In fact, I had resisted starting a podcast as I believed that the legal marketing and PR space was too saturated with podcasts for me to make an impact. I changed my mind, however, following a conversation with Elise Holtzman, a legal business development coach and host of the podcast, The Lawyer's Edge.
Elise explained that her strategy was focused more on relationship building than audience building. The audience would come, eventually, but Elise was more focused on the one-on-one conversations she was having with people who were new to her network, especially potential referral sources. This one-to-one networking was highly valuable, and the podcast format allowed her to do it in a structured, purposeful way. I was intrigued and decided to take the plunge.
Learn why podcasts are the ideal platform for introverted networkers like lawyers in the full article with Legal Management.