April 4, 2022

No comments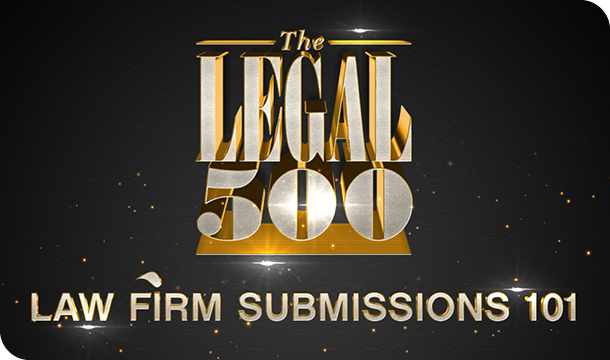 We're backkkkkkk.
I mean, we're no Euphoria but the Rep Ink office hotline gets frequent (and sometimes frantic) buzz regarding which legal rankings and awards are worth the time and how in-house marketers can best set up their firms for recognition. 
Last we left our heroes, we had chatted in depth about Chambers and Partners, Best Lawyers and Super Lawyers. 
Today's star is The Legal 500.
And it's … very similar to Chambers. So similar that, if you're already doing Chambers, we definitely recommend you consider also throwing your hat in the ring for Legal 500.
Warm up your coffee 'cause here we go!
Read more »

Leave a comment