January 6, 2022

No comments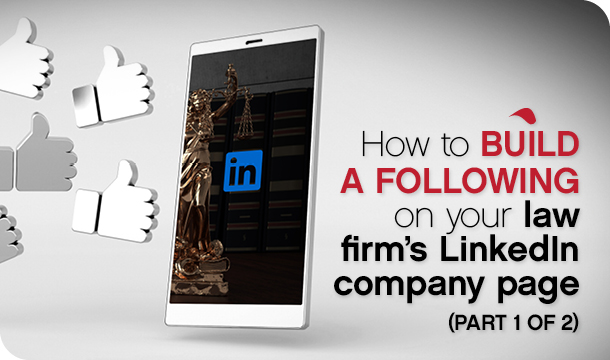 The importance of a strong presence on LinkedIn for law firms can't be understated. Almost anyone who has a job, is looking for a job, needs to hire someone for a job or is going to school to qualify for a job, is on LinkedIn. The career-oriented social media network boasts more than 774 million members, with over 57 million companies and thousands of job opportunities on every continent — including Antarctica.
While LinkedIn is a great place for hiring and job-searching, it's also a gold mine for law firms and lawyers who are looking to establish themselves as thought leaders and build their brands. According to SalesIntel, LinkedIn is responsible for 80% of all business-to-business (B2B) leads from social media.
However, organically building a following via a LinkedIn company page isn't easy. It's much easier via personal pages, as people want to connect with people, not companies.
Read more »

Leave a comment