January 31, 2023

No comments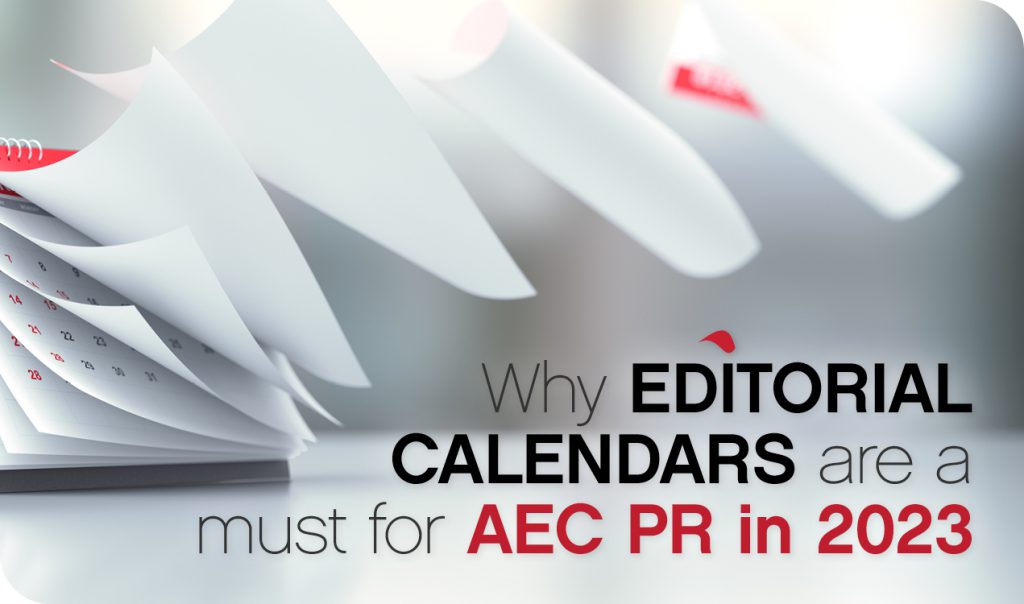 Sometimes working with the media can be like trying to predict all the change orders an owner will have on a project before construction even gets started.
"If only reporters and editors would just tell us what they're covering next."
How often does this thought run through your head as an architecture, engineering and construction (AEC) PR professional or marketer? Weekly? Daily? Hourly? Does it haunt your dreams? Your nightmares? Do you wake up in a cold sweat each morning, worried you missed getting your subject matter experts (SMEs) into the next Big Story?
Okay, maybe I'm being a bit dramatic, but if you've thought this before, you are not alone. Most of us spend way too much time obsessed with what's going to catch the media's attention. Some days I wish I had some kind of crystal ball that could help me peer into the future and see the stories to be written that need my clients as sources.
And then I remember that, while there isn't a Magic 8 Ball to read your client's mind and anticipate every change order request (yet!), there is a similar tool for media outlets, and I can access it anytime I want. It's the humble editorial calendar (also known as an edcal, if you're into lingo). What's that, you ask? Well, it's only the best way to predict some of what a target media outlet will cover in the next 12 months. If this is news to you — or if it's a reminder of a tool you once used but have forgotten while pursuing shiny new whizbangs — have I got a blog post for you.
Read more »

Leave a comment