February 5, 2019

No comments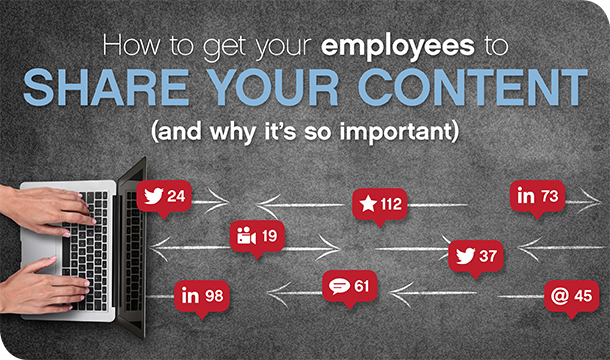 You've written thought-leadership blog posts. Designed beautiful infographics. Developed engaging videos. Created valuable e-books and white papers.
You've then shared the content on your company's social media accounts, sent it to industry influencers, promoted it on your email newsletter, sent out a press release and more.
Now, wouldn't it be fantastic if all of your employees shared the content to their social media networks? "Yeah, right, like that will happen," you're thinking. But it's not a pipe dream. In fact, it's one of the biggest trends in B2B and professional services marketing.
Read more »

Leave a comment