May 15, 2014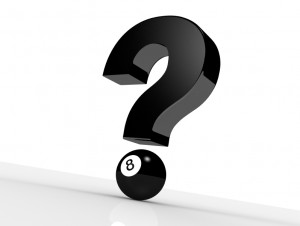 You've got to hand it to Google. Those geniuses know more and more readers are searching how they speak. And with the launch of Hummingbird last summer, they're making sure we all give more attention to context and less to keyword-crammed text.
What better way to keep the context behind the keywords conversational than to allow voice-commanded search? Much like Siri on your iPhone, you can ask questions directly in Google Chrome, simply start by saying "OK Google." Until the search engine can serve up what users are looking for before a single keyword is uttered or typed, predicting which questions your audience might ask is up to you. Here are a few ways you can do that:
Take off your marketer hat and ask questions from a potential customer's point of view. Go beyond features to focus on benefits, as well as the who, what, why, where and how. How will these products make their lives easier? Get specific.

Ask questions from a customer's perspective. Address FAQs and some less-frequently asked questions. Customer service is a great resource for getting some info on customer concerns. Refer back to your customer personas for inspiration.

Survey loyal customers to see why they love your brand so much. Rewarding them with a discount or the chance to win an awesome prize never hurts.

Ask questions from an angry customer's perspective. What are their pain points? How can you address them?

Include a few superlatives that appeal to potential customers for those queries that include words like "best," "top" or "fastest." Is your product the best value for the money? The industry's top-performing thingamajig?

Prioritize the questions you discover in your research, and use them as keywords.

Ensure your content readily serves up answers to the questions you come up with.

Keep the conversation going across your social media channels.
It seems the only way to keep up with Google's changes is to do what we should be doing in the first place — solving problems and writing for the reader.
Want to learn more about incorporating conversational search into your SEO strategy? Contact me at heather@rep-ink.com.