July 19, 2016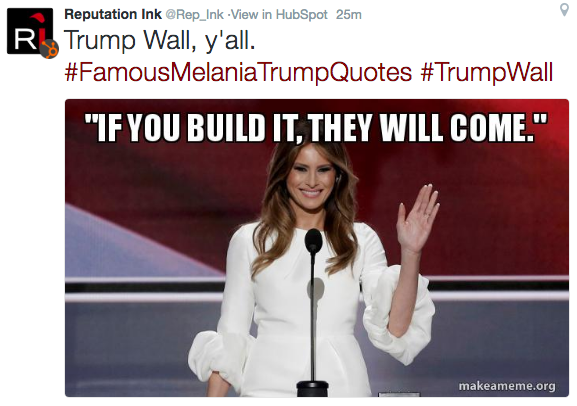 Melania Trump's elephant-sized mistake is trending everywhere, positioning plagiarism as one of the most talked about topics from the Republican National Convention. ICYMI: The wife of presumptive Republican nominee Donald Trump gave a speech that contained word-for-word pieces of current first lady Michelle Obama's 2008 speech. 
And while Melania may have been raised with the values to "work hard for what you want in life,"  QAing her content wasn't one.
Without getting too political here, we can blatantly support the fact that unoriginal, unattributed and ultimately stolen content is lame.
As with all political PR mishaps, Twitter is reacting quite beautifully: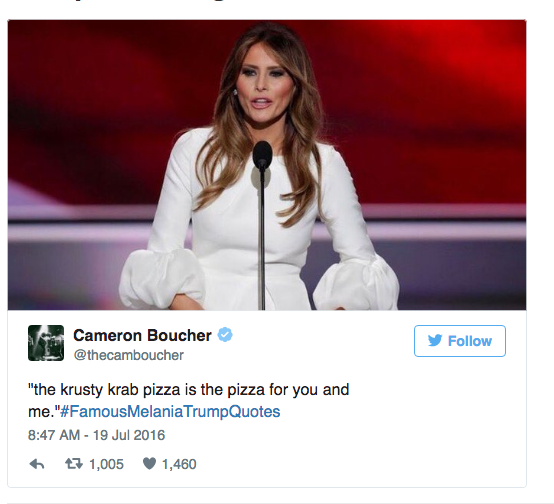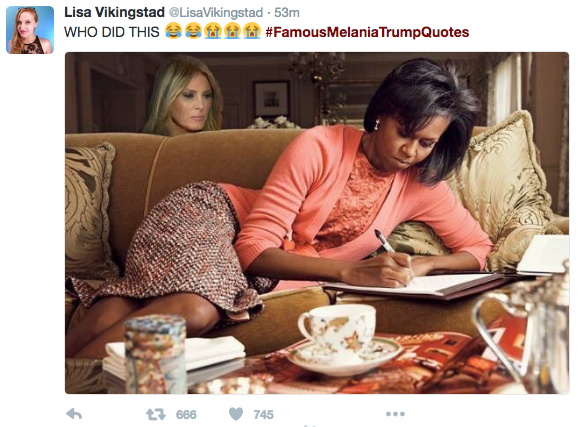 Plagiarism—or stealing content without proper citation or credit—can hurt companies' reputations just like it's hurting Melania's meme game.
Stealing is bad, but sharing (the right way) is caring.
Even when you hire outside writers such as freelancers or a content agency, it's your responsibility to review materials for misused information and content.
Authors have responsibility to seek out best practices for citing sources, but don't leave it to THEM. YOUR COMPANY is the one putting out the content and is the one at risk.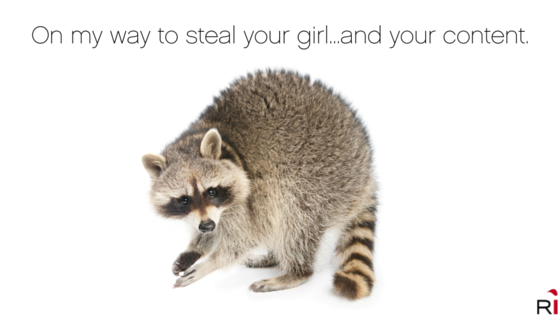 Here's where the gray area comes in: as a marketer, you WANT the ideas and content from your business to be shared. What that doesn't mean is that you want people STEALING those ideas and content.
Let's take a look at what marketers can do to avoid content marketing plagiarism and lawsuits:
4 plagiarism-checking tools you can use to cover your @ss
[Source: Smokey the Bear, Advertising Council]
1. Grammarly Plagiarism Checker — A browser or Microsoft Office extension to detect duplicated content that may be plagiarism (not to mention its beast grammar and spelling-checking powers)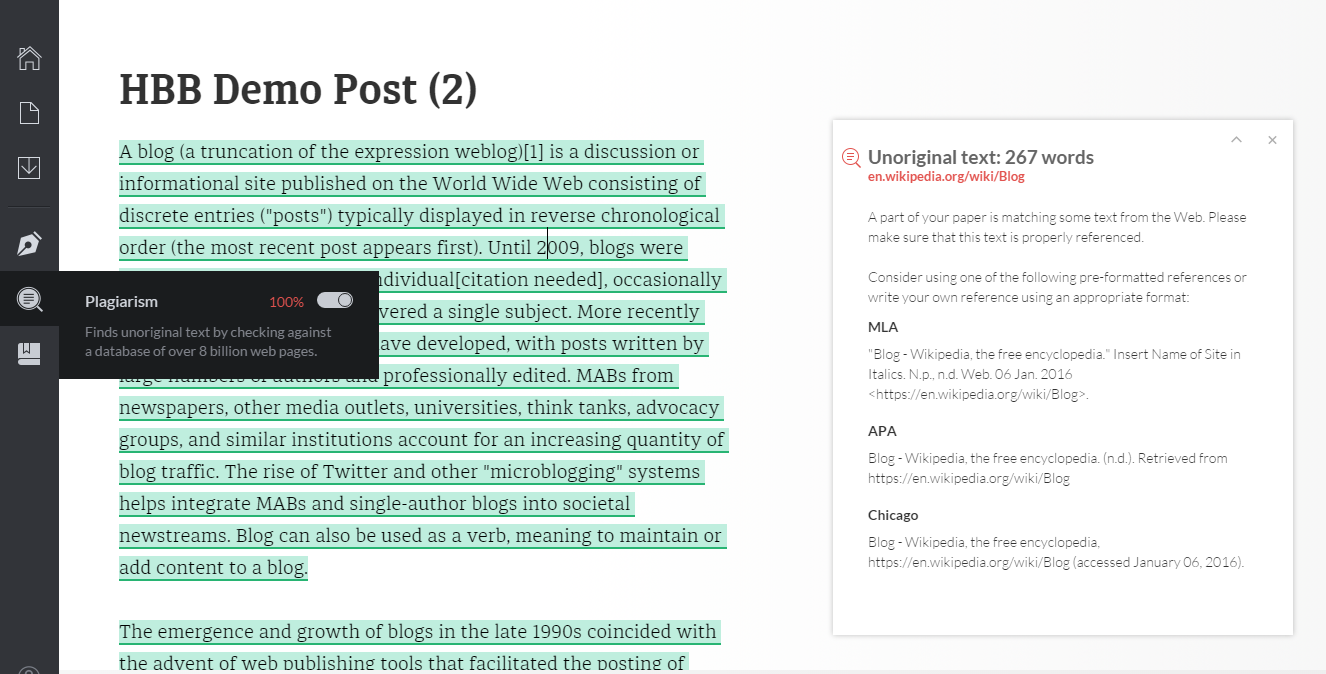 [source: hellboundbloggers.com]
 2. iThenticate — Software specializing in plagiarism detection of academic, research and legal materials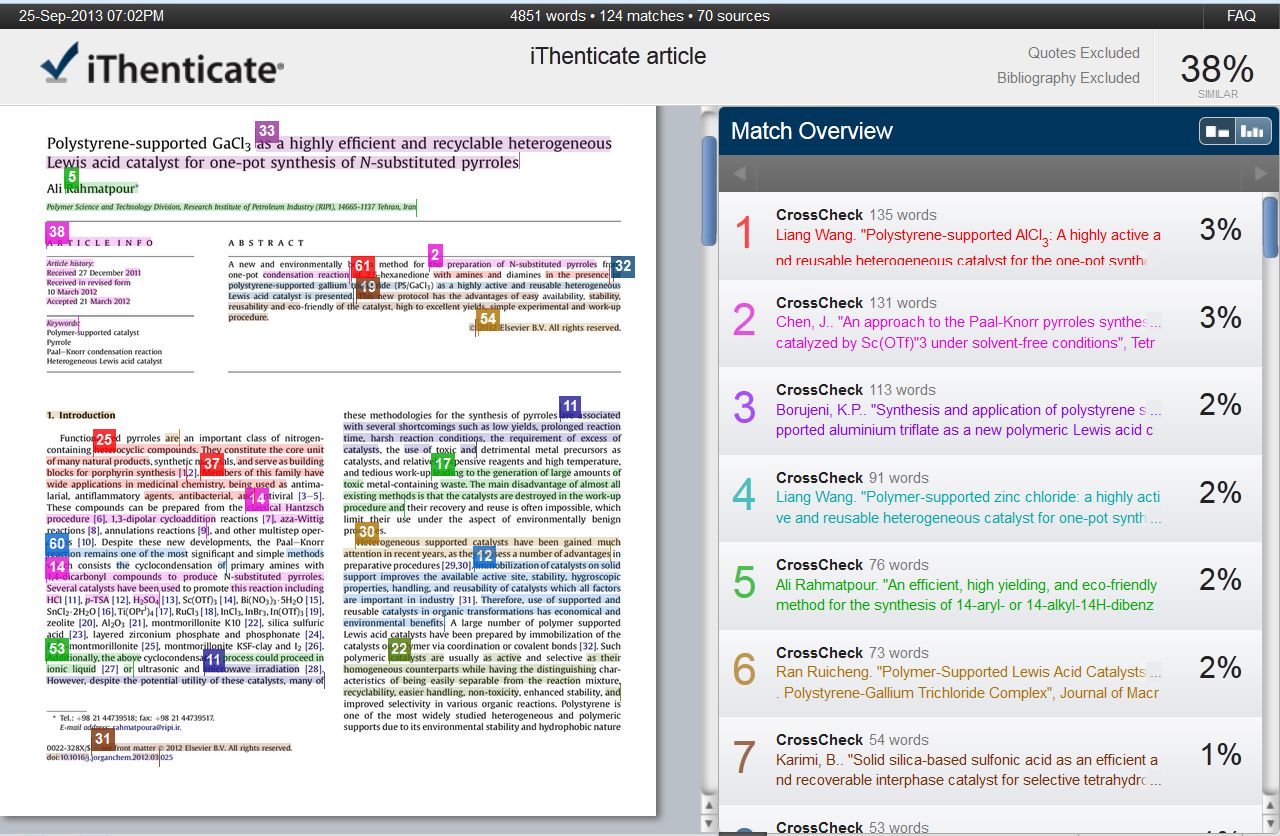 [source: elsevier.com]
3. Copyscape — An online software to check if content is original, find any uncited work of your own or set up plagiarism alerts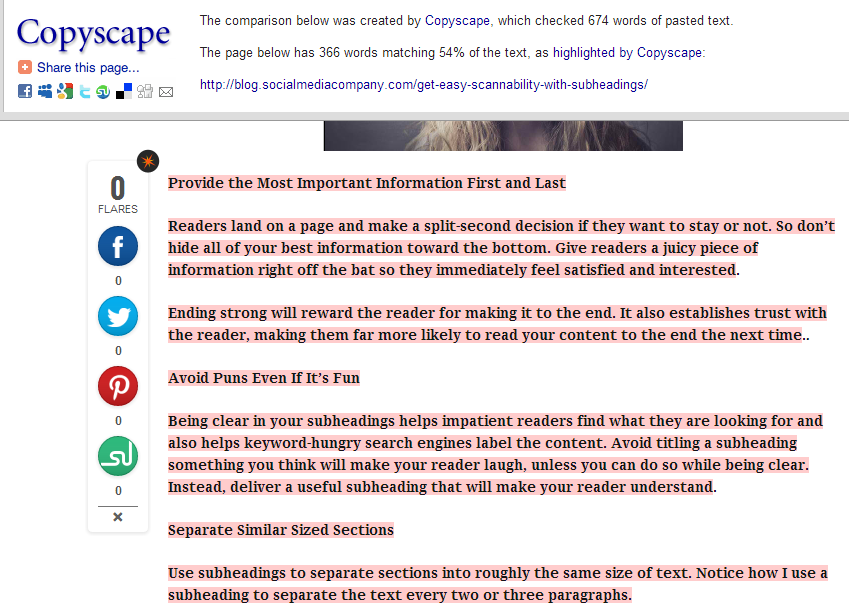 [Source: niftylaw.com]
4. Plagium — An online tool for web plagiarism detection, up to 5,000 characters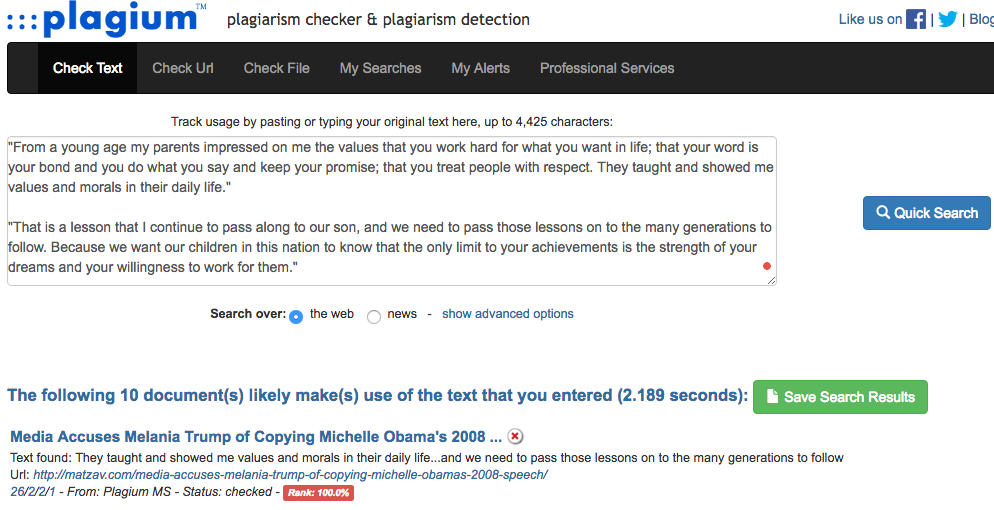 What if you DON'T catch plagiarism?
Alright, marketer, say you've finally received that e-book you had been waiting months for. You run it through a plagiarism checker, but something's not right: there are multiple paragraphs stolen from another company's report. All you can do now is grab your favorite stress ball and freak out silently. Kidding.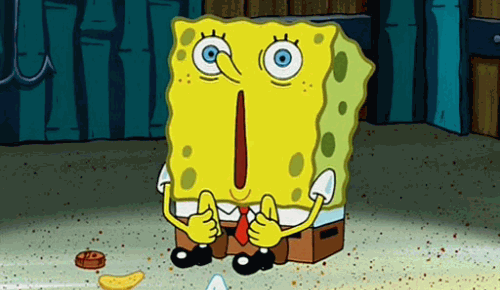 [Source:www.reactiongifs.us]
But DON'T sweep it under the rug.
Even when it's frustrating, you have to address the situation to avoid big hits on your company or even your own career.
Business 2 Community says if you've checked sources and confirmed the content is unoriginal or stolen, contact the writer to test him or her on their knowledge of the information. AND most importantly, STOP production or publication of the piece as soon as you discover stolen content.
Protect your own content from plagiarism
When you're on the "Michelle" end of the Melania-Michelle plagiarism scandal, it's not always as easy as alerting every journalist in the world. Track how your own content is being used and distributed by monitoring online mentions of your company and keywords via Google alerts, Twitter mentions or other media-monitoring software.
It doesn't matter if you're running for first lady or blogging for your company — plagiarism is NEVER going to make anything great.