June 1, 2016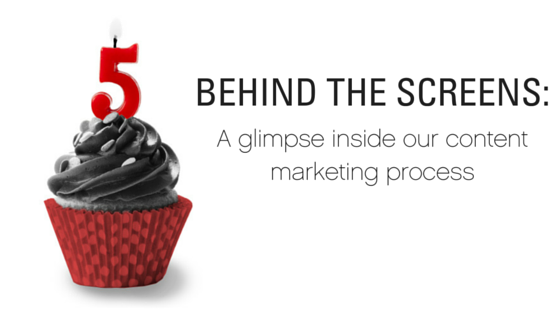 Turning another year older makes you reflect on all you've accomplished. Five loooonnnnngggg years ago this week, I launched an agency focused on creating great content, from blog posts to e-books, infographics, case studies, website content, checklists, videos and beyond. In the process, we became experts in content marketing strategy — the what, why, when, where and how of content marketing.
Throughout our five years, content marketing has become THE marketing buzzword. "Content marketers" are now a dime a dozen. But truly great content is rare. And, man, is it hard to create.
That's why, to celebrate our 5th birthday, we're pulling back the curtain to give you a glimpse inside Rep Ink's creative process so you can see what goes into creating content worthy of the spotlight.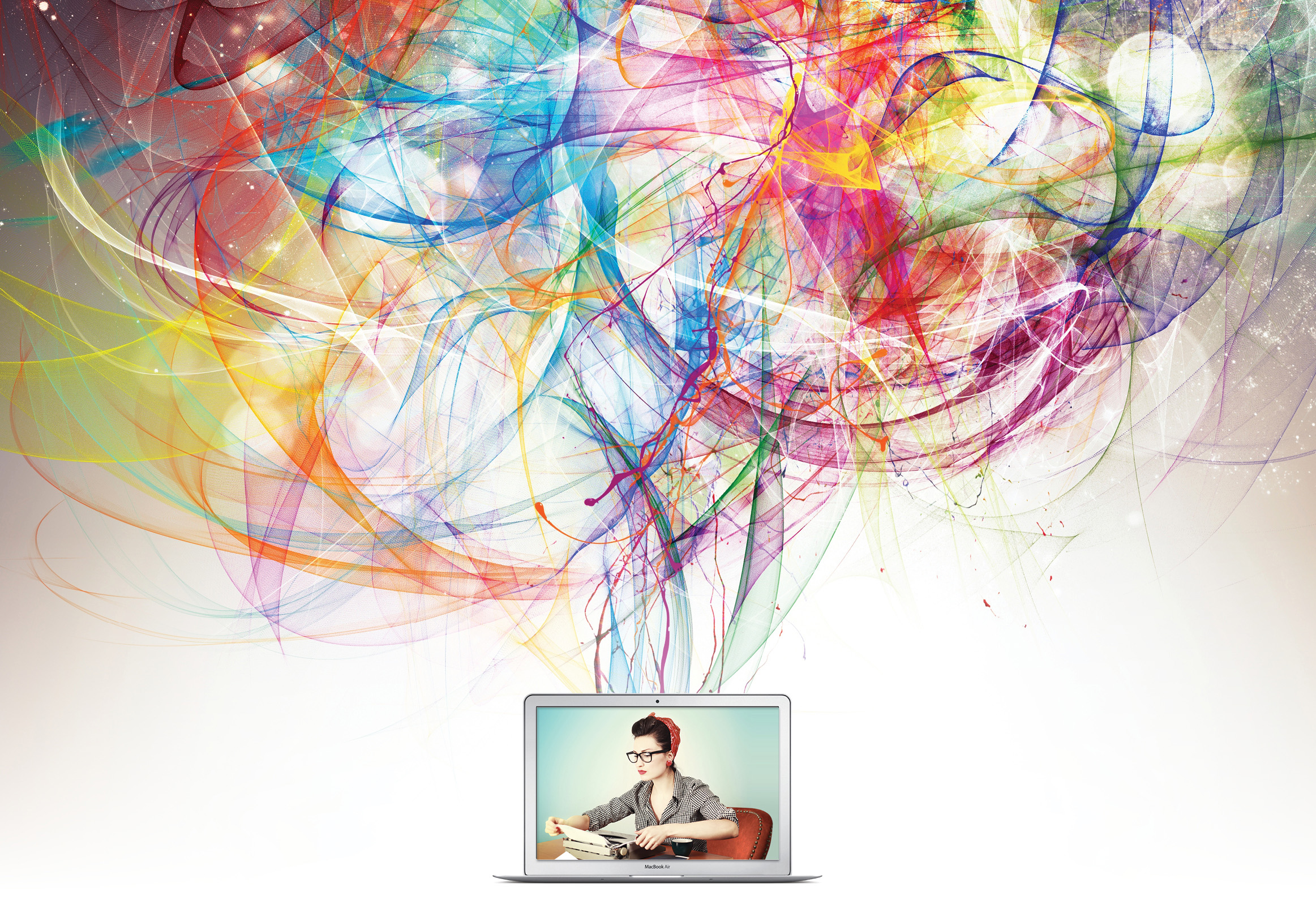 PRODUCTION ZONE: Discovery, research and planning
At the beginning of a new client relationship, we study the character we were cast to play. We ask, "What's our inspiration?" and dig deep into the business, strategies, the audience and their goals.
For example, we ask questions like:
How would you rate yourself on Rotten Tomatoes and how does it compare in the market? (Who's your competition? How do you compare?)

Who is your audience and how many fill the seats? (

Who are your buyers? How many are there? Where are they? What do they read? How do they buy?

What can you brag about that makes you better than the competition? (

What are you especially good at? What's your unique expertise?)

What's the story behind your business? (

How did the company begin? What gap did you see in the market? What are the milestones that have shaped who you are today?)
Once we've memorized the script, then it's time to act it out. We begin with editorial calendar planning, where we set up "showtimes" for what content will be created when—and how often. We keep up with topical subjects and do our homework to make our clients get "two thumbs up" on reaching their goals.
DIRECTOR'S CUT: Content creation process
Building a great piece of content takes more than a strong cup of coffee and a glimmer of inspiration (though the caffeine doesn't hurt). Here's a step-by-step overview of our content creation process worthy of stealing the show (shh… don't tell):
TAKE 1: Interview, research, repeat
We're your brand journalists. For complex topics, we start by interviewing subject-matter experts so we can get the "raw footage" that we'll break down later. We collaborate with our clients to discover these internal experts, then set up interviews to dig in.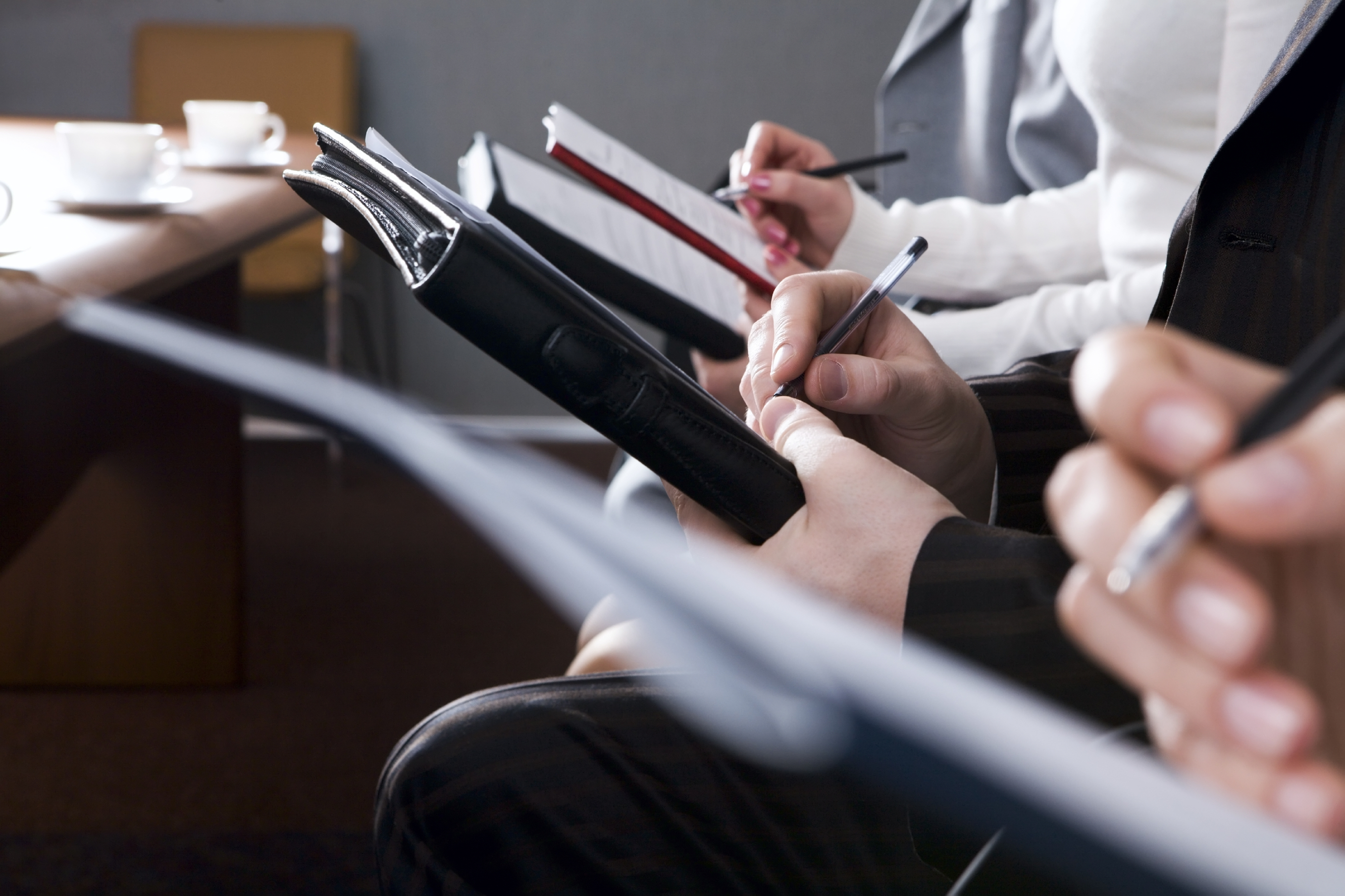 But, sometimes, we have all we need and we can do our own digging. And we don't just browse the web, we scour the web. We find info from the top industry publications and influencers. We follow blogs and read relevant news. We immerse ourselves in the pain points, challenges and information needs of your audience. What your prospect needs, wants (or doesn't yet know they need) is what ultimately drives our strategy.
TAKE 2: Craft an outline and an internally routed draft
Once we've gathered the right info, we form a structured outline. The outline is where we ensure the messaging is correct before we get really creative. Once those bones look sturdy, we craft our draft.
Since we know the best scene doesn't always come through in the first take, we focus on team strengths internally to shape up the piece before it hits our clients' screens. More than one person is involved in every piece as our team has different gifts and styles. For instance, some Rep-Inkers are better at Grammy (or ADDY)-winning headlines. Some have more newsy-style writing while others shine in feature writing. We leverage this diversity of styles and competencies for our clients' benefit.
TAKE 3: Edit out the bloopers so it's ready for prime time
Internal review time means not only checking for grammar and flow, but client tone. We pride ourselves on fluency in our clients' tones so they have very few—or even zero—edits to our copy. Once our internal team gives it five stars, we send it over to the client.
OUR PHILOSOPHY: Audience-first writing
Audience-first writing means fun, interesting, skimmable and snackable. We create content for today's digital reader. We know that people read differently online than they do print (did you know 81 percent of people don't finish online articles they start?). This means we make the content scannable, manageable and effective by:
Breaking it into bite-sized, "sippable" chunks
Using subheads, bullets and lists
Linking to other content to provide your readers with supplemental information
Suggesting the use of images, diagrams, or multimedia to visually represent/reinforce the message
Using personal pronouns and active voice
We top it all off by making your content SEO keyword-friendly to ensure the words in your post are the words your audience is punching into Google. Audience-first writing is easy to read because it's clear, concise, compelling and interesting.
First impressions come before the click
A blog headline is like a movie trailer—it's what's going to either attract readers or have them pick another flick. We know this, which is why we spend (almost) as much brain juice on the title as we do on the body of the copy (yeah, it's that important).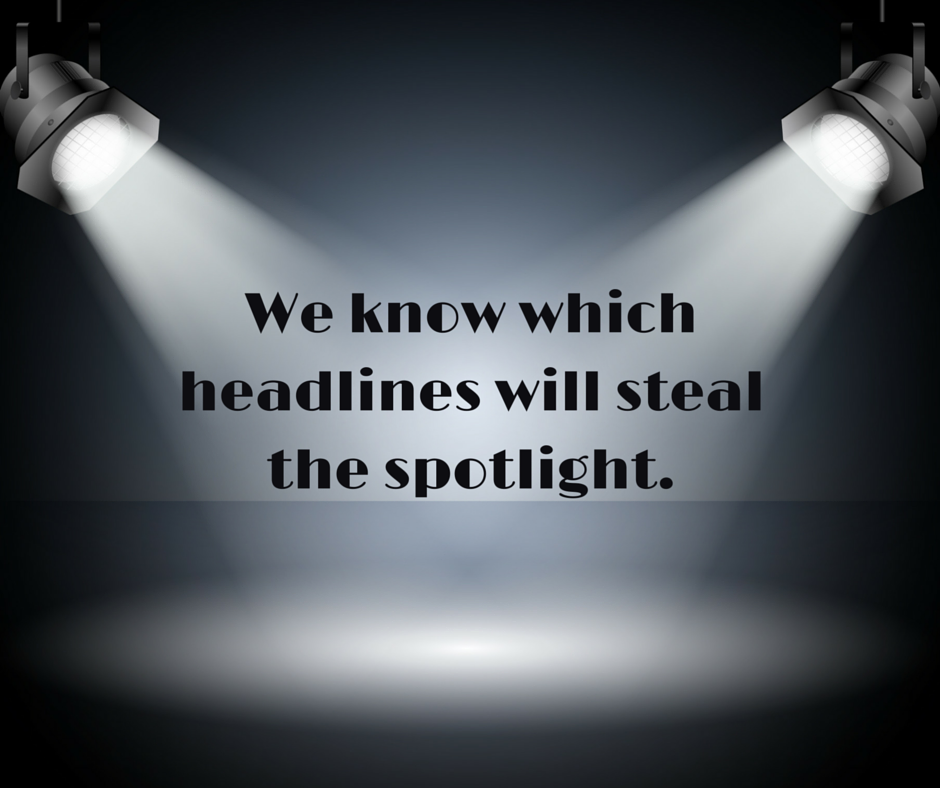 We know which headlines will steal the spotlight. Certain types of headlines elicit clicks, such as:
Listicles (BuzzFeed is Queen B of these)
How to's
Superlatives: "The Greatest," "The Top," "The Most Awesome"
Topical and news-related
Inside look/secrets of something (i.e., backstage glimpse at our creative process)
Great writing is the star in every piece of content
There was once a day when nearly all content was written: physical books, magazine articles, glossy brochures and the like. Some marketers included recordings or videos in their arsenal of content, but for the most part, "content" implied "written."
Here we are in the exciting age of 2016, where marketers can translate written content into new media. In reality, all media starts with an idea that is expressed in words. So even if the narrative is delivered in a podcast or video, the material must be well organized and logical. They still must rely on the basic architectural structures built by writers. With a great content strategy, the content delivery methods are endless, including:
Blog posts
Videos
Infographics
Quizzes
Flipbooks
Case studies
Slideshares
Microsites
Memes and gifs

Downloadable/"gated" content behind a form, such as e-books, cheat sheets, checklists, tip sheets, worksheets, templates and round-ups
And you don't have to "only take one, please." We are firm believers in leveraging the same piece of content in several formats. A feature article can be made into an infographic or a collection of blog posts into an e-book.
Published? The work isn't finished.
Once content is created, approved by our client and published for the world to see, we stick on our 3-D frames to analyze metrics and optimize. We'll speak up if there are more effective ways to distribute or if there's something better to do for next time.
This concludes your backstage tour.
Whew! I hope you've gotten a better feel for the blood, sweat and tears (too dramatic?) that go into creating truly great content. Want to continue learning more? Subscribe to our blog, INKsights, or contact me at 904-374-5733 or michelle@rep-ink.com.