April 22, 2014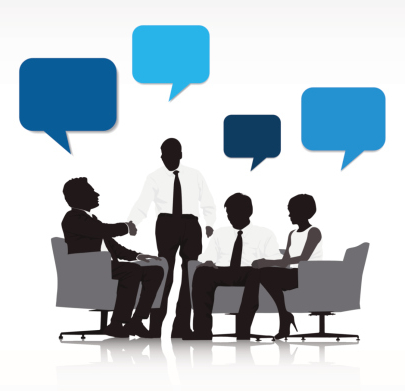 Editorial boards are an age-old tradition at newspapers. Back when traditional media wielded more influence, these groups held enormous power, dictating the tone and direction of a publication's editorial policy and its stand on various community issues and political races. In today's digital world, with fractured media and citizen journalism, editorial boards aren't quite as influential, but still serve an important role in critically analyzing important issues and the newspaper's approach to them, as well as providing a formal avenue for the community to influence editorial direction.
So why would I suggest that your company form an editorial board? Because effective marketers today understand that creating content that informs, educates and entertains is the key to reaching and influencing information-hungry, attention-deficit and sales-adverse customers. Marketers today spend a lot less time fussing over glossy brochures and display ads and more time writing blog posts, e-books and white papers. This means that modern marketing departments look more like media outlets than traditional corporate functions.
However, to create effective content (via blogs, bylined articles, social media posts, etc.) you must keep a constant pulse on your customers. What challenges are they facing? What changes are they grappling with? What are they most interested in right now?
And who knows your customers best? Your marketing manager? Social media coordinator? No. The people who know your customers best typically have little to do with marketing – they are the service providers, account managers, sales executives, field reps, subject-matter experts and more. These are the people who interact with customers on a day-to-day basis, field their questions, and help them solve problems. It's imperative to tap into their knowledge to inform and direct your content marketing program.
Who should be on the editorial board?
When selecting your editorial board members, in addition to choosing people who interact with prospects and customers on a regular basis, aim for variety. Appoint people in a range of roles, areas of expertise and levels of seniority. Rotate people on and off the board at least once a year to inject new ideas and enthusiasm.
Consider appointing external partners who may have a fresh perspective or deep knowledge in a critical area. If you can get comfortable with it, ask clients to participate. You would be surprised how often clients are flattered—not bothered—when asked to participate in your company's efforts to better serve them.
What should you ask of your editorial board?
I suggest meeting once every two months. Ask that each board member bring the following to the meeting:
One question asked by a client or prospect (over the past two months since the board met last) that required a thoughtful, insightful answer
One new industry development (new legislation, new technology, trend, etc.) that impacts clients
One question or topic that clients and prospects continue to ask about over and over again (in other words, an evergreen issue that remains important to clients; these are perfect for "best practices" or "getting back to basics" type content)
One example of an innovative, unique or clever solution they (or one of their colleagues) delivered to clients over the past two months
One industry article they read over the past two months that was particularly informative and valuable (and would be for clients, too)
Think that sounds like too much? Give them a total of five things—if they can't think of something for one of the items, tell them to double up on another. For example, if they can't think of a new industry development, tell them they must bring two client questions or two innovative solutions, etc. (you get the point). And of course they get bonus points for anything above and beyond the five.
In addition to the above assignments, make sure to discuss:
Business goals – has anything changed since you last met? Are you still focused on the same markets, services, etc.? Or is there a push to move in a new area, focus on a certain service, etc.?
Other marketing and sales activities – are there any major trade shows or events coming up? Important new business meetings? New product launches?
Marketing results – where have leads been coming from recently? What's been working and what hasn't?
And finally, make sure that your board stays informed of the meeting's outcomes and your progress in implementing their ideas.
Want more ideas to improve your content marketing program? Contact me at 904-374-5733 or michelle@rep-ink.com.