May 31, 2023
If your law firm has a marketing team and needs a little extra help, or you're starting from scratch and want to build brand awareness and credibility for your firm, hiring an agency can be extremely beneficial.
Maybe you've already decided you want to hire an agency and have started to search for one, but how do you find one that is right for your firm? Consider hiring an industry specialist agency.
This is an agency, like Reputation Ink, that focuses on one or a few particular sectors, such as the legal industry (and we work with AEC clients, too). These agencies typically only take on clients in a few focused industries, which offers many benefits over working with one that represents clients across a variety of fields.
So, what are the benefits?
If an agency only works with legal clients, its team of marketers and public relations professionals knows the industry inside and out. They'll have years of experience and understand how law firms operate and function. Here are a few of the advantages they'll bring to the table.
1. They understand how buyers of sophisticated legal services select firms
The legal industry has a number of unique considerations when it comes to content and PR. The first is the audience that marketing efforts target. Commercial firms are primarily marketing to corporate in-house counsel, who are lawyers themselves and have a long list of "must haves" for outside attorneys they hire. A specialist agency will ensure all outward-facing communication speaks directly to that sophisticated audience.
Specifically, a legal PR agency will understand that in-house counsel want to know their outside lawyers understand their business and have the necessary background and expertise. As a result, a law firm's content, media placements, social posts and more must all convey a sense that a firm's lawyers have their fingers on the pulse of not only the law but also the day-to-day pain points for in-house counsel. This is crucial.
The legal industry is also relationship-driven. Clients hire lawyers and not firms. For that reason, it's important to center legal PR and content efforts around individual lawyers who represent the capabilities and talent of the firm as a whole. This includes any marketing efforts for the firm as a whole, such as highlighting its commitment to diversity, equity and inclusion (DEI) and the use of technology to support clients. These should still be tied to someone from the firm, such as the managing partner, so that potential clients can associate a real human with the messaging.
Speaking of DEI, a specialist PR agency will know that this is top-of-mind with in-house counsel right now. They want their outside counsel to show a clear, tangible commitment to DEI that goes beyond a nice-sounding careers page on the website.
In addition, in-house counsel are focused on the bottom line and want value from their firms. The days of a firm being able to charge clients whatever it wants are long gone, and in-house lawyers want to see a focus on efficiency. Increasingly, that means leveraging technology to speed up high-volume, low-value work so the client is being charged for the value-added insights of its lawyers rather than for just pushing paper around. Today's legal marketing efforts must show a commitment to technology, which is no longer a nice-to-have, but table stakes.
Along with these touchpoints, a legal PR agency will know that law firms want to send consistent messages about a variety of issues that appeal to their clients. This includes how a firm fosters and develops associates and younger partners to ensure continuity over time as key rainmakers retire, as well as an awareness of fee structure sensitivities and alternatives to the billable hour.
A specialist PR agency will ensure a law firm's content and media efforts are laser-focused on what in-house counsel want to see from outside lawyers. There's never a worry that something will go out that's off-message or hits the wrong note. All that is handled so a firm's lawyers and marketing staff can sleep soundly at night.
2. They understand how to achieve media coverage while respecting confidentiality concerns
Creating brand awareness while maintaining confidentiality can seem, at first glance, like competing goals that can work against each other. However, legal PR agencies know how to achieve media coverage while still protecting the confidentiality of certain details.
Lawyers are fiercely protective of any client-related information and can often view any PR activities as non-starters. They understand why, and follow suit to make sure to protect their clients — and their clients' clients. They abide by confidentiality rules, as well as bar rules, the same way that lawyers abide by them. Legal PR agencies also have specific processes in place to handle confidential information.
3. They understand bar association advertising rules
The law is all about rules. Practicing law also comes with its own set of rules. These are set by bar associations and cover nearly every aspect of a lawyer's work, including marketing. Running afoul of these ethical considerations can land a firm in hot water with bar associations, which can apply sanctions and fines.
It's crucial, then, that any PR agency working with a law firm understands how to keep a client in compliance. Every piece of content must be scrutinized for possible ethics lapses. Are the words "expert" or "expertise" used? That's a no-no in most states. Do mentions of rankings, deal values and verdict amounts leave out information or round off numbers? That's an ethical nightmare waiting to happen. Does the content promise future results similar to past firm accomplishments? DANGER, WILL ROBINSON! ABORT! ABORT!
Bar ethics rules are intricate, sometimes arcane, and absolute minefields for the unwise. For that reason, it's best to trust a firm's content to an agency that knows what's at stake.
To help our own clients better understand the rules, we produced a checklist is designed to give law firm marketers a high-level understanding of the ethics rules.
4. They understand litigation PR
For litigators, winning a case is not only professionally satisfying but also a unique and fleeting opportunity to promote themselves. When a win comes down from a judge or jury the clock starts ticking on potential media interest. Most reporters do not want to cover a victory that's a day — or even a few hours — old. A specialist PR agency knows a win is a "drop everything and focus on this" moment.
Because of the tight timelines when doing litigation PR, it's important to check in with lawyers regularly about their cases and key milestones where it makes sense to update media. Of course, this is tailored to every case, lawyer and client, but educating media around a lawsuit as it progresses will boost the chance of coverage when a victory happens. This can include a formal press release announcing a lawsuit that's sent to key media, or even just a quick email to a reporter who's covered the case in the past to let them know about a favorable motion result. A journalist is unlikely to cover every single step, but it primes the pump so they know to contact the firm's PR pro when a win happens.
A legal PR agency builds its approach to litigation PR around this unique set of circumstances and media attention windows to ensure law firm clients get the recognition they for wins.
5. They know how to work with, and get the most from, lawyers
Having been in the industry for years, agencies also understand the structures of law firms. They are a different type of business. Legal marketers understand the pressure of the billable hour structure, and that working with an agency will take away time that an attorney can bill. An agency focused on the legal industry will have processes in place to make efficient use of an attorney's time.
Along with knowing how firms operate, specialist agencies also understand the issues and concerns that lawyers face. The law is always evolving and legal PR specialists understand legal jargon and terms and are able to break down complex topics in ways that are accurate, read well and do not require heavy editing from a lawyer.

When working with the same lawyers repeatedly, a specialized agency is also able to understand the goals of specific lawyers and how they want to engage in marketing. Some lawyers hate writing and only want speaking opportunities, while others want to give quotes to news outlets, write articles or do a mix. Working continuously with a firm gives an agency insight into the personalities of the lawyers so they can provide opportunities in line with their individual goals.
Lawyers also prefer direct and concise communication. If a lawyer finds an email irrelevant, they might not reply. Several emails later, they might still not reply if there isn't a clear focus or point to the email. Lawyers hate feeling like their time is wasted (doesn't everybody?), and a legal PR agency understands how to communicate in a way that catches a lawyer's attention. A specialized agency knows how lawyers approach communication and use that knowledge to help everyone succeed.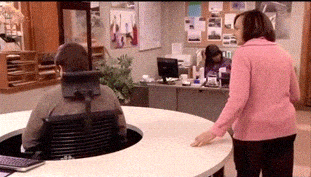 6. They know the legal media: Who the reporters are, the types of topics they cover, what they deem newsworthy and more
Public relations agencies in general know how to work with the media, but legal agencies specifically understand how to work with legal media. While legal media is still media, it has aspects to it that are different.
Legal trades are often looking for more specific and nuanced content from lawyers, such as interview commentary or a byline article. Whereas a mainstream publication might only quote a lawyer for a sentence or two, an article in a legal trade will often allow more space for a granular analysis of the law. A specialized agency knows how to approach legal trades, industry trades and mainstream outlets in a way that appeals to their unique needs and audiences. A legal PR agency will also have solid existing relationships with legal trades and won't be cold pitching.
7. They know which awards to pursue and which to ignore
Legal PR agencies usually track legal awards, lists and rankings that a generalist agency might not know about. Unfortunately, the legal industry is rife with fakes, scams and hidden fee schemes. On the other hand, there are many awards and ranking opportunities that are incredibly valuable to building a firm's credibility and reputation.
So how can you tell if an opportunity is worth your valuable time and not a scam? A legal PR agency will know which awards are worth pursuing, how to effectively submit for those awards, and which awards can be ignored.
To help our clients separate the wheat from chaffe, we wrote a checklist on what to look for. We also produce a monthly newsletter covering the best upcoming legal award and rankings opportunities worth pursuing.
8. The legal media knows them and pays attention to their pitches
It's a small world, and we've already discussed how media outlets know who legal public relations professionals are. By working with (and making life easy for) journalists and editors, legal agencies have built up a reputation and good relationship with those contacts. Sometimes journalists will even reach out to specialist agencies proactively looking for sources because they know the PR professionals will be able to get them what they need.
Law firms choose to work with industry specialist agencies because they know this means they are engaging marketing professionals who understand their work and what they do. They are paying agencies for their legal industry knowledge and experience, as well as their reputation when working with media.
PR agencies understand what's required to secure the attention of in-house counsel, law firms or other legal professionals through the media. They know the right places to place articles, quotes or opportunities that gain exposure and support the client with their long-term goals.
In the end, choosing a specialist agency is a win-win for law firms.
Still have questions about an industry specialist agency? Email me at info@rep-ink.com.