June 3, 2020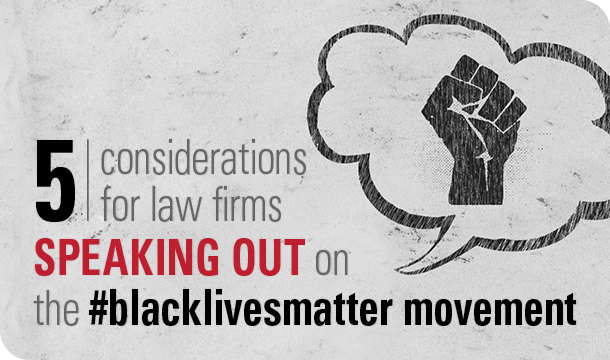 "Believe in something. Even if it means sacrificing everything."
Nike's update to its famous "Just do it" tagline is now more relevant than ever. Today, "brands" — that's marketing speak for a company or firm — are taking political, cultural and social stands that would have been unimaginable just a few years ago.
From racial injustice and police brutality to climate change and immigration, brands are being called upon by their customers to put a stake in the ground and declare a point of view on divisive issues. And now, law firms are adding their voices.
The rise of corporate social activism
Why the change? Social media has democratized the bully pulpit. Our digitally connected world has pulled back the curtain on centuries-old problems and driven a newfound sense of urgency toward addressing them.

Today, not speaking out is, in itself, a statement. Millennials and Gen-Zers have led this change, as research shows these generations prefer to patronize businesses that share their values while also seeking deeper meaning in their work.
At the same time, the concept of the "purpose-driven brand" has been popularized by works such as Simon Sinek's "Start With Why" and Whole Foods Co-CEO John Mackey's "Conscious Capitalism".
Beyond authentic goals of doing good in the world, a strong business case exists for corporate social activism. An early 2018 study found that two-thirds of consumers want companies to take stands on important issues, preferably on social media. And, with trust in government and the media at all-time lows, a gap exists for companies to fill.
Racial injustice and police brutality
The recent killings of George Floyd in Minnesota, Ahmaud Arbery in Georgia and Breonna Taylor in Kentucky have brought corporate social activism to the forefront. In the past few days, numerous law firms and legal associations have publicly addressed issues of racial injustice and police brutality, including Dentons, Crowell & Moring, Lowenstein Sandler, Blank Rome, the American Bar Association and DRI (a Rep Ink client) to name a few.
Should your law firm weigh in? That's a question I can't answer as it must be driven by your firm's values and leadership. But, if you decide to join the conversation, here are five considerations:
1) Walk the talk
Ensure your own house is in order first. And if it's not, show how you're working to improve it. Clients will see through — and in many cases, publicly call out — a message that does not feel authentic.

Legal services remain among the least diverse white-collar professionals, and corporations are pushing hard for a more diverse playing field. If your firm has made no tangible strides toward improving its diversity, but you put out a message celebrating it, clients will take note.
If your firm has a lot of work to do on diversity, own that. Be open about areas for improvement and specific about the ways you're working to improve them. By taking responsibility, you gain significant credibility.
Consider making contributions toward the Black Lives Matter movement. For example, Clifford Chance announced it would double "its funding to the Equal Justice Initiative to support the important work that they do in furtherance of inclusion and racial justice."
Former big law M&A lawyer Bryan Parker recommends participating in conferences like the Legal Innovators Forum on Diversity & Inclusion on June 30 and supporting programs like the Belonging Project, the Diversity Lab and the National Association of Minority and Women Owned Law Firms (NAMWOLF).
2) Communicate internally first
Your attorneys and staff must be your first priority when communicating about sensitive issues. Before issuing a public statement, prepare internal communications and answer any questions from lawyers and staff. Never let your people feel blindsided by public communications.
If you're going to say — and do — more later, tell your employees that. Even if it's at a high level, let them know first before anyone else.
Consider matching employee donations or providing avenues for lawyers and staff to contribute to causes your firm is standing behind.
3) Be inclusive when developing your messages
Are ethnically diverse lawyers or staff involved in developing your messages? If you have a diversity committee, make sure to include them when considering the language you use, how you'll communicate your messaging and the causes you support.
4) Understand the movement
Don't weigh into the fray without studying it first.
For example, on June 2, many companies participated in "Blackout Tuesday," a day promoted by activists to amplify black voices, listen, mourn and bring about policy change in the wake of the death of George Floyd. However, many incorrectly used the hashtag #blacklivesmatter rather than #blackouttuesday, causing some to claim that critical information and updates weren't getting through when they were needed most.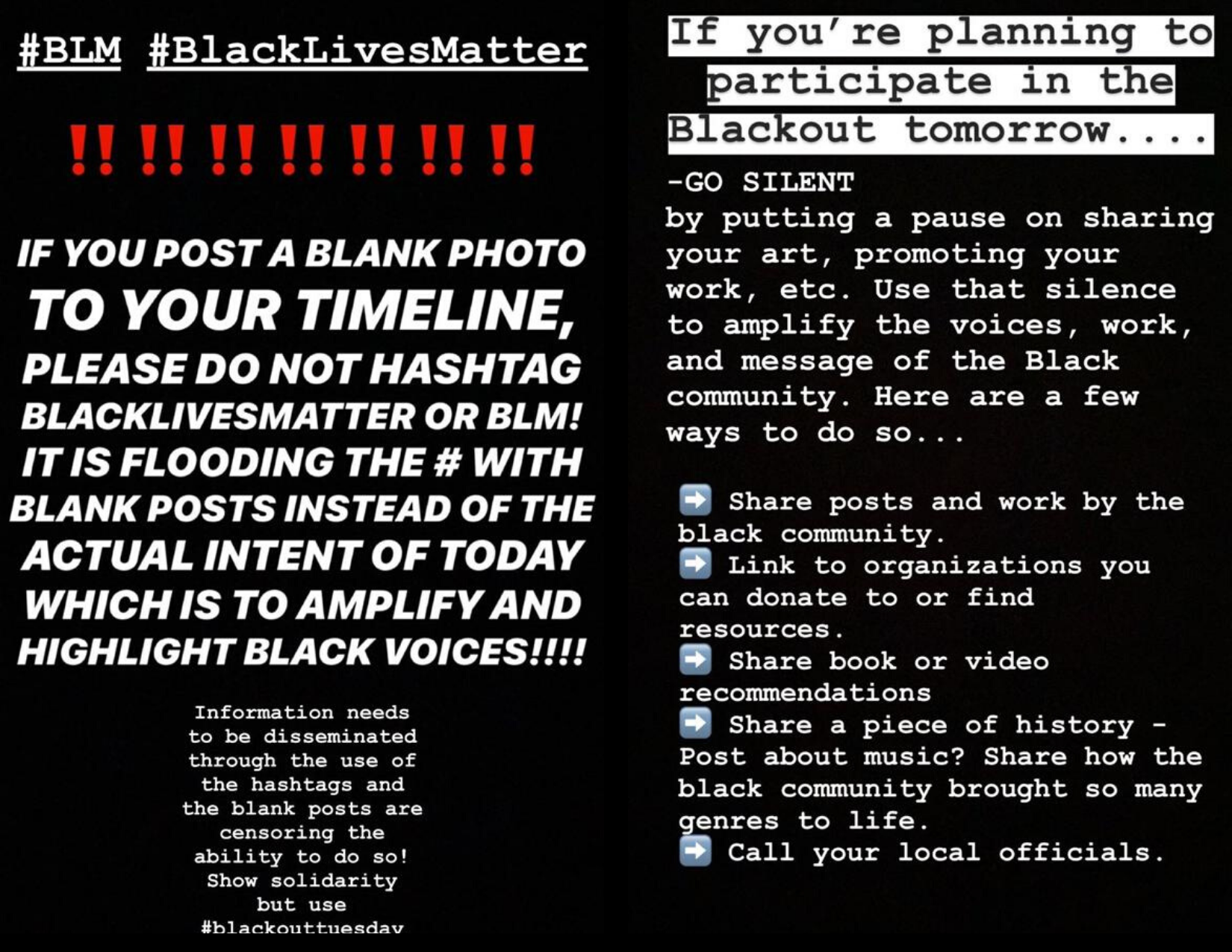 5) Provide resources for how to help
Generic statements without action steps can be a distraction and seen as pandering. In addition to pledging your own support and showing how your law firm is making changes, provide ways for others to contribute. Here are a few resources to start:
We are at a watershed moment in our nation's history, and lawyers have a unique skillset to help bring about meaningful change. If you would like help communicating your firm's values and stance on the issues, as well as your action steps, contact me at michelle@rep-ink.com or 904-374-5733.