May 8, 2018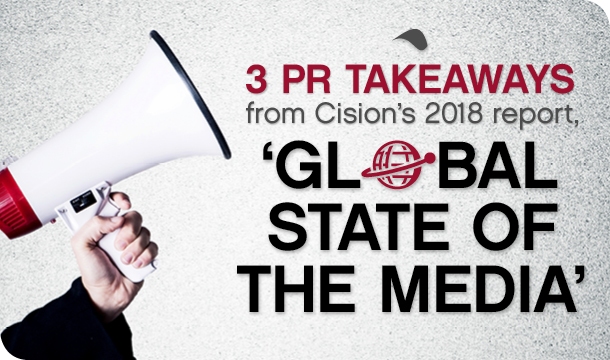 Nowadays, the media is the news. With a president who calls the media "fake news" and an overwhelming supply of competing vendita gonfiabili content online, the news industry has been under rapid transformation and intense scrutiny like no other profession in past years.
However, the media — and the public relations profession — are winning.
One stunning proof point: The digital paywall business of "the failing New York Times" is growing as fast as Facebook and faster than Google. Its online subscription sales jumped 46 percent in 2017 to $340 million, and digital ad sales rose 14 percent to $238 million. Subscriptions now make up 60 percent of the news organization's total revenue.
It's an interesting time to be in PR.
It's also an interesting time to review Cision's annual "Global State of the Media" Report for 2018. Always informative, this yearly snapshot of the concerns and trends affecting journalists and journalism delivers particularly important insights for all of us right now.
Here are our main takeaways.
1. A profession preoccupied with accuracy in the face of 'fake news'
Journalists have always been sticklers for accuracy and ensuring every last detail they report is correct. With so-called "fake news" bursting onto the scene in the past couple of years, however, it seems reporters are even more preoccupied with this.
In fact, 71 percent of U.S. journalists surveyed by Cision felt that the media has a significant credibility problem with the general public, and 59 percent put the blame squarely on fake news. It's likely not surprising, then, that 75 percent also said that being 100-percent accurate in their reporting is more important than being first on a story.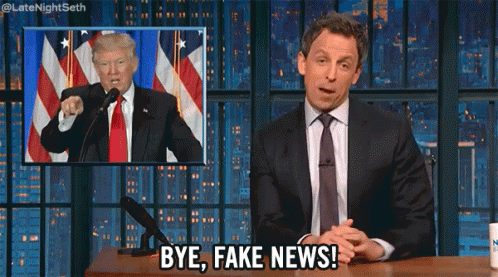 Because of this, notes the Cision report, most journalists "are happy to work with public relations professionals, provided they're giving them information that's accurate, newsworthy, and that can be used to enhance their coverage."
PR Takeaway: It is more important than ever for PR professionals — and their clients — to provide accurate information to the media. We have always lived by this philosophy, and it's been proven time and time again as the best way to build long-lasting media relationships.
We can now help reporters in their battle against fake news by making even more of an effort to be reliable and helpful gateways to the trustworthy sources and information they need to do their jobs.
2. The press release is not dead!
Long predicted in PR circles, the death of the press release has apparently been greatly exaggerated.
"While journalists can get story ideas from anywhere, they still say their most valuable and trusted piece of PR content is the traditional press release," says the Cision Global State of the Media report.
In fact, despite all the ways in which they can find information, 63 percent still prefer the humble press release, and 44 percent say it's their most trusted source for brand-related information. This is the third year in a row that Cision has found such support for the press release.
And about those claims reporters are relying more on the internet for their information? Well, that's actual fake news, according to Cision.
"Despite how much time journalists spend on social media, just three percent said they trust blogs and social media channels," said the report, which also noted only 20 percent trust a company's website most.
PR Takeaway: It should be noted that Cision owns PR Newswire, a paid service built around getting out press releases to journalists. That being said, we have always found that sending news items, press releases and pitches directly to reporters is the best way to secure their interest.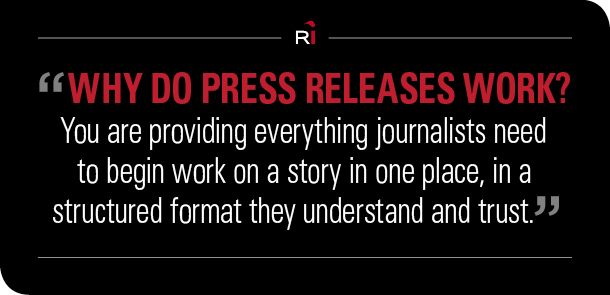 Why do press releases work? You are providing everything journalists need to begin work on a story in one place, in a structured format they understand and trust (press releases are written like a news story). They will obviously verify what you send them with other sources, but this tried-and-true method for working with reporters is still very effective. Just remember the cardinal rules of being helpful and not irritating.
3. Journalists like us, they really like us! (Well, some of us)
It's no secret that reporters frequently complain about PR people. But, it's usually bad PR people they grouse about — those who send them off-topic pitches, badger them, call them when they're on deadline and just plain make a nuisance of themselves. Who would see that kind of "professional" positively? No one, that's who.
Despite this, reporters still recognize that they need helpful PR allies who are professionals in every sense of the word, even during this turbulent time for the media.
Reporters gave the following insights:
45 percent want a clearly stated news hook in pitches and press release
27 percent dislike press releases "that feel templated and include jargon"
Many want more quotes and multimedia elements in press releases and pitches
24 percent want pitches "more tailored to their beat"
27 percent expect data and expert sources ready to go from PR professionals
A surprisingly low 15 percent complained about "spam" from PR professionals (is the profession improving?)
PR Takeaway: The Cision report says it best: "The PR professionals who can help reporters and editors with their work — by providing accurate, information-rich press releases, and by giving journalists access to sources — will be the ones who will succeed the most."
Always be helpful: The credo for all PR professionals
The clearest takeaway from the 2018 Cision Global State of the Media report is that, while journalists are facing unprecedented challenges and pressures, they still rely heavily on PR professionals to do their jobs.
Given everything reporters are dealing with right now, the longtime credo we have always adhered to at Reputation Ink is still very much valid: Always be helpful. This is the key to success in getting your message out through the media, no matter what shifts the industry goes through.
Do you have any thoughts on our takeaways from the Cision report or have some of your own? I'd love to hear them. Email me at michelle@rep-ink.com or connect with me on Twitter @MichelleCKing.