December 16, 2016
Reputation Ink's exclusive interview with Ed Heil of StoryTeller Media + Communications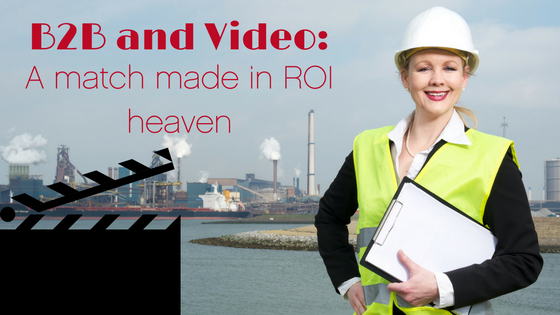 Content may be king, but video has taken the crown for queen.
Don't believe me? Casually scroll through your Facebook feed. Check out a competitor's website. Sign up to receive INKsights email newsletters from your favorite agency.
In November, the Rep Ink team dug out our gloves and scarves and headed to Boston for HubSpot's INBOUND conference. There, our team interviewed Ed Heil, Owner of StoryTeller Media + Communications. We wanted to learn from Ed why B2B companies should be using video, and how to do so effectively and strategically.
When it comes to marketing, B2B companies don't have the luxury of playing to impulse and low-commitment buys like B2Cs can. What do you do if you aren't selling cookies, but rather production equipment to cookie manufacturers?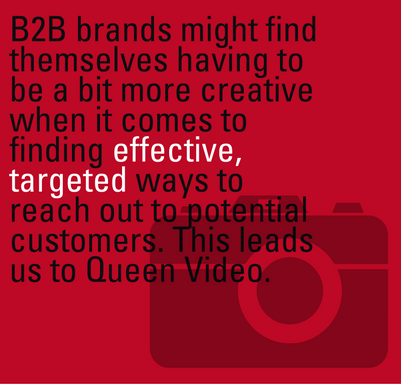 Watch our interview with Ed Heil of StoryTeller Media + Communications.
Viewers are most concerned with story, not spectacle.
Okay  — let's pretend that you are totally sold on video. You (and your boss) understand the value it could bring to your company by attracting prospects, and realize that B2Bs can use video to humanize your brand. But you don't have the equipment or staff to do it in-house, and you aren't looking to produce an Oscar-winning feature film. How can your company enjoy the benefit of video without converting your lobby into a billion-dollar production studio?
Of course, you must produce high-quality videos that will reflect positively and professionally on your company. But Ed emphasized the importance of the story you're telling. Stories will connect prospects to your brand and have them coming back to your website for more. So don't sweat the (not-so-small) production stuff.
Yes, invest in a quality camera. Yes, learn about sound and light best practices. But spend the bulk of your video energy where it counts: the story. "People remember stories and people connect with stories," Ed said.
Let's revisit your cookie manufacturing equipment facility. Traditionally, the only way to give prospects a feel for your plant was to fly them to you, and provide a tour. But, what if you could send a professional, crisp video that shows off all the important parts of your plant? Prospects would still get the benefit of learning more about your facility and your company saves time and money. Win, win, win!
Look for ways to tell the story of your company that will leave prospects feeling like they know the people behind your brand.
How do you measure engagement with video?
As marketers, we all want to know what content our prospects are connecting with and what impact our messaging has in moving them toward a purchase. Video allows us to do this in a way that is not yet possible with other forms of content marketing.
When you publish a blog post, you have no way to know if viewers re-read a particularly well-written paragraph, or click off after a specific bullet point. But with video, tools like heatmaps can show you which moments are re-watched, when viewers stop watching and if they are interacting with your CTA. This level of data may seem like a bit much, but it can be extremely helpful to marketers
Ed explained how using a video platform with analytic capabilities — like Wistia — can help you understand how your video plays into the buyer's journey. For instance, after they watch your video, do they go back to the company website? Schedule a free consultation with your sales department? Run to your competitor? All of this information will help you understand how your video's ROI.
Is your B2B company interested in using video to attract prospects? Are you doing it already? I want to know! Leave a comment below and share your thoughts.