October 24, 2016
How to survive HubSpot's annual conference if you've never been
This year's HubSpot INBOUND conference kicks off on a day we cannot wait to get here (and will hopefully survive), Election Day (aka "Uncle Sam's Rock-bottom Yankee Doodle Suicide Pact 2016"). I'm so looking forward to focusing on something other than this painful election season, especially when free drinks are involved.
Source: Esquire
Back by popular demand, here are some tips for you first-timers at HubSpot's annual geek out. And even if you have attended before, hopefully you'll find a nugget or two that makes this post worth the read.
BEFORE THE MAIN EVENT
Pre-register now (this means you, clients who shall remain nameless). For all you newbies, the biggest pain point of previous years (for me and my teammates) has been the running all the way across the Boston Convention Center (did I mention it's 516,000 square feet?) to attend a session only to stand in line and miss the cutoff because the room is at capacity. The fun didn't stop there, next up was a quick scramble to find your next fave session for that timeslot and trekking all the way across the convention center again in hopes of not meeting the same fate.
Note: This is not a dis on the HubSpot crew — they do an awesome job organizing 14K+ peeps, and I cannot wait to see how much smoother it goes this year. The host always takes our post-event feedback to heart, and deserves a round of applause.
Enter pre-registration.
Starting today, pre-registration is open to all attendees, so get busy or be like: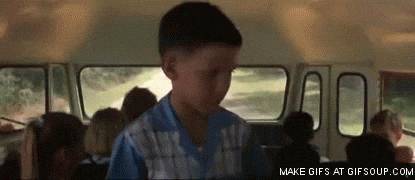 Source: Giphy
Here's a handy post on how to pre-register for INBOUND 2016. Overwhelmed and not sure where to start? Here's a list of some recommended INBOUND agendas to help you arrive at your own shortlist. If you have multiple team members going, it's a good idea to divide and conquer (your ed cal will thank you later).
Try to find an Airbnb house or apartment for your team instead of staying outside the city to save money. Hotels near the convention center are probs full by now. We stayed in Quincy last year, and while the accommodations were lovely, we had to leave about an hour earlier than the 8:30 am keynote start time to get there. The Uber drivers in Boston have to be aggressive, so carsickness rounded out the experience. Even if your team is made up of morning peeps, this can still be painful and should be avoided by staying closer to the venue.

Extend your stay through the weekend. Boston is a beautiful city, especially if you like to eat food. Some of my faves from last year were:
DURING INBOUND
First off, plan for loooong days. Comfy shoes, a few snacks in your bag and the lightest device you can use to effectively take notes with will be your besties.
Arrive at your sessions 10 minutes early — pre-registration only benefits the punctual. In a new and noteworthy change this year, you must be in the room where your session is located 10 minutes prior to the session start time or risk getting bumped off the list. Stay tuned for one of our many can't-miss INBOUND recaps for how this all shakes out. For the weak (or small) of bladder, this means less time to hit the loo and maybe foregoing that extra cup of coffee or water is a good idea.
Use this time to rub elbows with the clients you already have. Networking isn't all about swapping biz cards with strangers. Carving out some face-time with your clients who are attending INBOUND is a great way to build on those relationships — especially when they span time zones.
Live tweet, like a lot. Depending on how millennial you are, you may feel Twitter is on its way out. Sorry not sorry, but #INBOUND16 is kind of a big deal. And live tweeting is perfect for spreading the love with other attendees and those poor souls who got the shaft and are holding down the fort back at the office (how many more idioms can I cram into this sentence?). Be sure to tag the speaker in your tweets to always give credit where it's due.
Venture beyond the food court and main lawn at lunchtime if you hate lines. Be sure to peek out the window when you're upstairs and starving. You could spot a truck parked on the street without a line and you will thank me for this advice later! There's also a food court with lots of options if kitchens on wheels aren't your jam.
That "always be charging" thing still rings true. There isn't much time to just sit around and charge all of your Apple products. Find a seat near an outlet during your sessions, but don't be greedy — we're all in the same electricity-shortage boat here. This year I'm going to try to multitask and network while I charge.
Source: Imgflip
Pace yourself at the pre-game before INBOUND Rocks. Last year, Amy Schumer's flight was delayed, which meant lots of free drinks and little food to soak it up while we waited. Trust me, you won't want to miss Sarah Silverman and Ali Wong this year (or feel like you did later because cabernet).
OK, that's enough rambling.
It'll take weeks to unpack all the knowledge you gain there, which can be used to fill your editorial calendar with blog posts, infographics, videos and other content for at least a solid month.
Hope to see you there!
Have any additional tips or experiences from last year's INBOUND conference to share? Hit me up in the comments or on Twitter.