May 5, 2015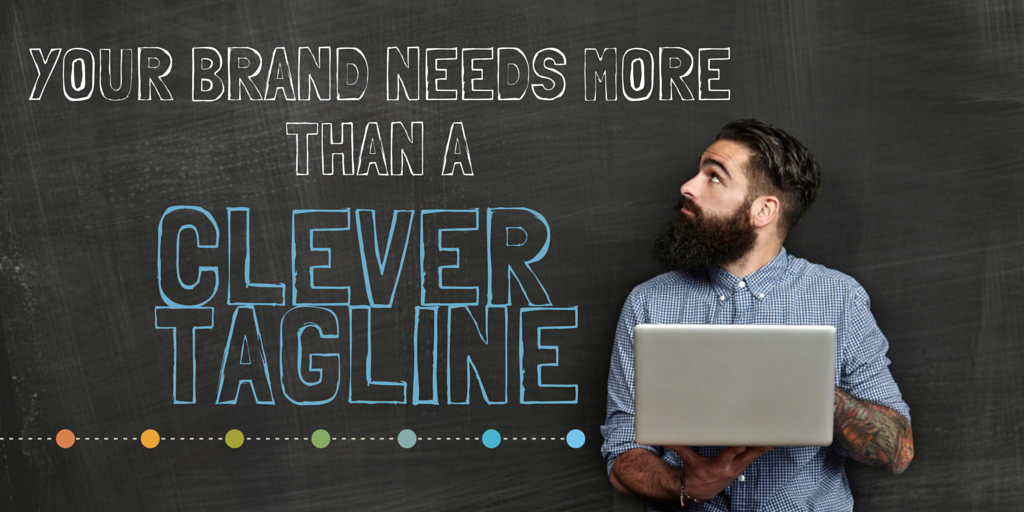 I'll admit it. Before I started my own marketing firm, I worked in other advertising and PR firms and often hated what we produced: pithy, uppity ads that sounded super clever and trendy, like a bunch of skinny, uber-hipster millennials wearing tight jeans and thick-rimmed glasses came up with them while drinking their fifth nonfat soy green-tea lattes and smirking ironically. I think this actually happened. A lot.
To me the ads, brochures, taglines, marketing "collateral" and other "stuff" we produced seemed vapid and clever for the sake of being clever — like we were trying to impress ourselves and other marketing people. Plain language, simplicity and directness were dismissed for their lack of creativity and artistic flair.
People make decisions differently today
And then came the Internet revolution. And with it, content marketing. People began to make decisions differently. They conducted research online. They no longer relied on ads, brochures and marketing collateral, and instead sought ought educational resources (blogs, online articles, ebooks, white papers, infographics, webinars) to make decisions and valued those who provided that type of information and turned to them when they were ready to make a purchase.
Today's customers are savvy and turned off by sales-laden copy dripping with pretentious slogans. They want authentic, clear information written for them, focused on their needs.
And traditional advertising and marketing professionals, with Mad-Men-era-style skills and thinking, continue to advise clients the same way they've always done it. Produce a brochure. Talk about yourself. Make a slick video about yourself. Arm your sales force with collateral. Run a display ad campaign. Rebrand your company. Do a direct mail campaign. Talk about yourself some more. What are YOUR strengths? What do your clients want to know about YOU? What do YOUR products and services offer your clients? You, you, you.
Stop talking about yourself
If your marketing strategies still consist primarily of content that focuses on you — your strengths, your services, your products — then YOU are missing the digital boat big time. Today, people seek out content to help them do their jobs better, make more informed decisions, solve problems, buy better products, and improve their quality of life. They are focused on themselves for the majority of the buying cycle. This means that your brand is no longer about your pithy tagline, your clever brochure copy or your sales collateral that you spent hours — nay weeks and MONTHS pouring blood, sweat and tears into — instead it's now about the educational content that is focused on THEM.
How to brand through content
If you regularly educate your prospects and provide them with value-laden, informative, well-produced content that helps them solve problems, improve how they do their jobs or enhances their lives, THAT content becomes your brand. The tagline, logo, colors and more all become window dressing.
Tell stories. Give your customers a voice through social media. Show the world what your company is about through behind-the-scenes content. Above all, provide value, educate, entertain and engage.
I like Seth Godin's definition of a brand: "a promise made over time." But how do your prospects interact with you — and give you a chance to keep your promises — before they sign on the dotted line? They consume your content. They read your blog posts, download your e-books and follow you on social media.
Once prospects become customers, your brand becomes your customer experience, your people, products and services (and it continues to be your content). Don't make the mistake I see too many companies doing today and neglect the most effective branding tool available — content marketing.
I'd love to hear your thoughts on how content marketing impacts branding. Comment below or email me at michelle@rep-ink.com.