January 5, 2015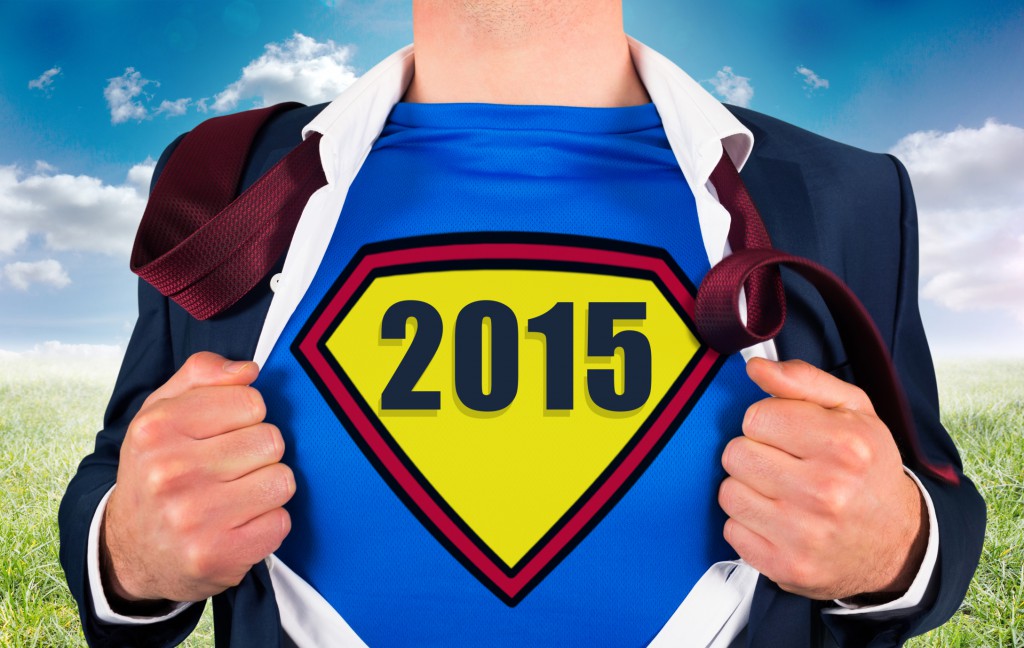 2014 was a big year for Reputation Ink. As many of us do at this time of year, over the holidays I reflected on the year. As I thought about how busy it had been, I started to think about everything we achieved and somewhat startled myself when I developed a list. Here are some of the highlights:
Out with the old, in with the Ink
We started the year as Reputation Capital. In March, we rebranded to Reputation Ink and haven't looked back. While I loved the name that we originally launched with back in 2011 (and as any company founder knows, it can be hard to let go of some things), I now love the name Reputation Ink even more. It perfectly reflects our commitment and passion for quality writing and how we use great writing to build our clients' reputations.
With the new brand, we launched a new website and blog, INKsights. Since that time, we've blogged consistently, sharing our thoughts on the world of content and inbound marketing, public relations and more. And to celebrate the new name and website, we held our first-ever client event at our (now former) office.
In September, to accommodate our growth (and our desire for Boomer to continue to be part of our office family), we moved to a new office in historic Springfield, next door to one of our favorite restaurants, Uptown Market. As its my personal home, Springfield will continue to be our office home until I can no longer find space that fits us. We've filled the office with artwork from Springfield artists and designers and continue to create a space that uniquely fits us.
It takes a village (of hard-working, intelligent, ambitious and savvy marketers)
Those are just a few of 2014's highlights. It was truly a monumental year for the agency and one I'll never forget. I'm extremely thankful to my team for their commitment and hard work. It takes a special person to be part of a start-up company. The work can come in waves, you are constantly learning, and you must be willing to try new things, experiment, and work hard. Each one of them does that and more. They are exceptional marketers, writers, communicators, and just generally great human beings. I'm proud that they choose to work with me.
What's ahead in 2015
As I look toward next year, I sense it may even top this one. We are starting the year in hiring mode, looking to add a new full-time staff member. We are also beginning work with exciting new clients doing interesting, innovative work (what more could you ask for?). And we continue with many long-term clients, with initiatives under way to take their marketing along more advanced and strategic paths.
My goal this year is to deepen our focus on—and strengthen our expertise in—a few core areas:
Write ridiculously well: I truly believe that quality writing is one of the most important aspects to any successful marketing effort. In today's digital world, good writing makes the vital difference to whether your customers understand who you are, take the time to listen, and care about what they hear. I'm especially excited to read Ann Handley's new book on the topic, Everybody Writes. I'll share a review of the book in a forthcoming blog post.
Get digital, or get out: Gartner famously predicted in 2012 that in five years' time, chief marketing officers (CMOs) would spend more on IT than their counterpart chief information officers (CIOs). I don't see this trend slowing down. As Harvard Business Review said in its July 2014 article on the rise of the chief marketing technologist, marketing is rapidly becoming one of the most technology-dependent functions in business. If your marketing agency isn't kicking and screaming to push you into the digital era (if you're not already there), they are not serving you well.
Be strategic to avoid the shock: we are now saturated with content, from blogs to e-books, white papers, videos, online communities and more. To stand out and be effective, companies can no longer start a blog and hope the readers—and customers—will come. Content strategy—in the form of buyer personas, buyer journeys, content mapping, editorial calendar planning and content promotion strategies—are now imperative to succeeding with content marketing.
What's old is new—PR makes a comeback: I started my career in public relations and have long believed that content marketing and public relations are like peanut butter and jelly—they just go together oh-so well. But public relations took somewhat of a backseat as content marketing became popular. I believe that trend is reversing as customers look for ways to assess the credibility of the content they're receiving. An endorsement (in the form of an article or quote) in third-party media outlets is starting to carry more weight, as customers try to separate the wheat from the chaff and turn to trusted media outlets to help them make that decision.
So that's my obligatory New Year's post. I felt compelled to write one, perhaps simply to commemorate 2014's achievements. I look forward to sharing more with you over the next year. Best wishes for 2015!