September 18, 2014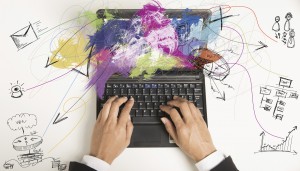 Virtually every industry on the planet is being revolutionized by technology, and marketing is no different. In the past, sellers controlled the buying cycle, with salespeople acting as the first point of contact with buyers through traditional methods such as cold calls and trade shows. However, today's buyer has all the power, putting off talking with salespeople from anywhere between 60 to 90 percent of their way through the buying cycle. Buyers are interacting with companies on their own terms—reading blogs and website content, engaging on social media, subscribing to email newsletters, attending webinars and more—then contacting salespeople when they are good and ready.
What does this mean for marketing? It means that marketers have taken a lead role in prospect nurturing. They must "court" the buyer as they educate themselves and interact with the company in personalized, timely ways. Enter marketing automation.
Marketing automation is software that enables marketers to better understand prospective buyers by analyzing their online interactions with the marketer's company and then delivering customized content to that prospect based on a range of data. Leading marketing automation providers include HubSpot, Eloqua, Marketo, Act-on, Silverpop and Pardot.
In a 2010 study, the Aberdeen Group found that companies with marketing automation have a:
107% better lead conversion rate
40% greater average deal size
20% higher sales team quota attainment
17% better sales forecast accuracy
So what can do you with a marketing automation system? Here are a few examples:
Send personalized content (e-books, white papers, blog posts, etc.) to the right people at the right time.
Track your website visitors' behavior—know where a prospect is in the sales funnel or buying cycle and what information they're looking for.
Develop optimal marketing patterns (email send times, subject lines, content formats, etc.) based on your prospects' specific behaviors and preferences.
Score (and segment) prospects not just by demographics, but by actions taken such as pages viewed, times they visited your site, webinars attended, content downloaded, social media interactions and email opens/clicks.
Create landing pages for content such as white papers, e-books and webinars to collect information through lead forms, which then automatically sync to your CRM system.
Establish email workflows to move prospects along the buying path. For example, if a prospect download an e-book, you can send them links to blog posts, webinars, and case studies on the same topic.
Use smart lead forms to gradually build contact profiles. By using progressive profiling, each time a prospect fills out a form to access content, you can ask the prospect more information. For example, the first time you may ask for just the prospect's

name and email address. The second time, that information will auto-populate, and you can ask for company name and phone number. The next time, industry and company size. You get the idea. All the information is stored in the prospect's CRM record.

Integrate marketing channels—from your blog to social media and email marketing—to ensure a comprehensive, cohesive user experience.
To find out what marketing automation can do for you, contact me at michelle@rep-ink.com or 904-374-5733.