August 12, 2014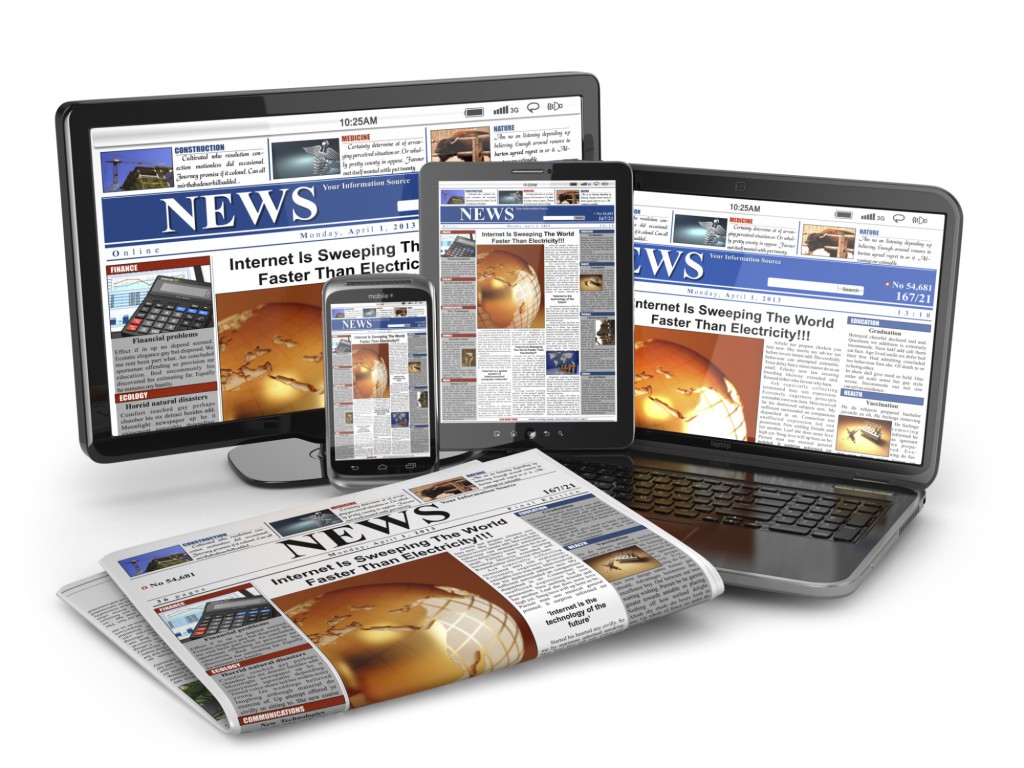 I've worked in marketing and public relations for nearly two decades now, and the only constant in this field throughout those two decades? Change. And while the speed with which this industry changes has greatly accelerated over the past few years, I'm still surprised at how slow many companies are in adapting their marketing and PR strategies to the rapidly changing environment.
The Internet has changed the news media—and as a consequence, the way companies effectively build awareness, influence opinion and develop reputations—forever. It is no longer enough to do traditional media relations alone. Daily newspapers, your local Business Journal, business and regional magazines—you name it—have shrunk or died. And this means fewer opportunities for PR coverage, fewer people paying attention to the PR coverage you get, and more and more media outlets turning to "pay-to-play" strategies to stay alive.
Case in point: from 2007 to 2009 I did public relations for a midsized law firm in my local market. This law firm had no desire to do national public relations and wanted instead to focus purely on its local market. In 2007 and into 2008, I secured numerous media placements for the firm in print, broadcast and online media. But in 2008 and 2009, I noticed things starting to change. First, the leading daily newspaper stopped publishing its weekly business pullout section. Then, the local legal magazine—highly read by local in-house counsel and referring attorneys—shut its doors. The local Business Journal got thinner and thinner, with fewer staff members and no one covering the legal beat. And the list goes on. I found myself with fewer and fewer media opportunities to target.
Print is down, and now out
My experiences are mirrored in the news stories I read every day on the media industry transformation under way. Consider the story in this Sunday's New York Times: Print Is Down, and Now Out. In the article, writer David Carr reports on how, in just over a week, three of the biggest players in American newspapers — Gannett, Tribune Company and E. W. Scripps — have dumped their print newspaper divisions "like yesterday's news in a series of spinoffs." Carr said, "Now print is too much of a drag on earnings, so media companies are dividing back up and print is being kicked to the curb." He continued, "More ominous, most of the print and magazine assets have already been cut to the bone in terms of staffing. Reducing costs has been the only reliable source of profits as overall revenue has declined. Not much is left to trim."
Not a media company; a technology company
Carr is simply reporting on a trend we've all heard about, yet few companies seem to fully recognize and apply to their own marketing and public relations strategies. In the same New York Times issue, writer Mike Isaac tells a different story. In 50 Million New Reasons BuzzFeed Wants to Take Its Content Far Beyond Lists, Isaac covers how BuzzFeed, the company known for its viral content such as lists, videos and memes shared by millions across social media sites, just closed a new $50 million investment from a prominent venture capital firm in Silicon Valley. The investment values the company at about $850 million.
Why are companies like BuzzFeed flourishing while stalwarts like The Wall Street Journal and The New York Times struggle? In one word: technology. According to Jonah Peretti, BuzzFeed's co-founder and chief executive, what sets the company apart is its grasp of technology. The company thinks of itself more as a technology company than a media company and embraces Internet
culture. In discussing BuzzFeed's ambitious future plans, Peretti said, "We're organizing ourselves to be a media company for the way people consume media today." And so should everyone else.
Innovate or die
Companies today must realign their marketing and public relations strategies and budgets to reflect the new ways people consume information and make decisions. They must consider lessening their dependence on traditional media relations and instead invest more in blogs, social media and email marketing. To learn more about the Internet's impacts on how we make decisions and how to alter your marketing and PR strategies to be effective in today's digital world, download our e-book, The Marketing Strategy Playbook.