June 13, 2014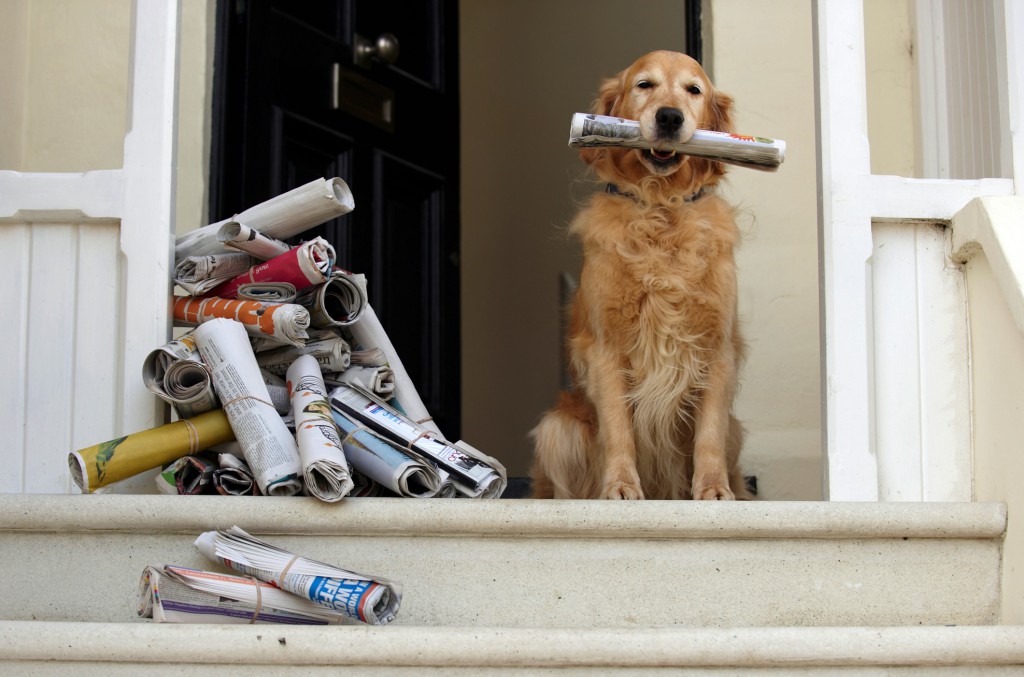 We're excited to launch a new feature today on INKsights. That's a Wrap is our Friday round up of some of the week's most notable stories in marketing, public relations, social media, digital media and content marketing. Our goal is to keep you informed so you can more effectively market and communicate in today's ever-changing digital world.
Top PR Firms Promise They Won't Edit Clients' Wikipedia Entries on the Sly (Advertising Age)
This Tuesday, public relations firms and Wikipedia's volunteer editors reached a truce on what Wikipedia calls "the black hat practice of paid advocacy editing and sockpuppeting on Wikipedia." Against Wikipedia's conflict of interest rules, PR firms have been editing their clients' Wikipedia pages for years. However, 11 of the world's largest PR firms released a statement vowing to abide by Wikipedia's rules, which bans agencies from editing articles for pay or trying to influence the tone of articles without disclosing their affiliation with a client.
So what happens when clients ask their agencies to edit their pages? According to the agreement, PR firms should go to Wikipedia's "talk" areas and make their case about why an article should be edited (rather than editing the page directly).
Read the full Advertising Age article here. Time magazine also covered the story: PR Firms Vow They Won't Try to Game Wikipedia.
LinkedIn's New Profile Design Takes a Hint From Facebook and Twitter (Mashable)
While this happened last week, we think it's important enough to include in our first-ever weekly round up. LinkedIn rolled out a new profile design for its premium members, including a larger profile photo and a customizable header image that spans the width of the screen. The new look is similar in style to other major social networks like Facebook and Twitter, which are becoming more visual in their designs.
Read the Mashable article here.
Gatorade apologizes over LeBron-related tweets (NBA)
The NBA reported on Gatorade's apology for comments posted to the company's Twitter feed after Miami Heat star LeBron James—a paid endorser of Powerade, a Gatorade rival—cramped up and had to leave Game 1 of the NBA Finals. The arena's air conditioning failed, with temperatures rising to nearly 90 degrees.
Read the story here.
CEOs who are social will be the next new thing (Fuel Lines)
Fuel Lines blog author Michael Gass wrote about the rising importance of social media in C-suite communications, arguing that, "CEOs that are social are perceived as better leaders and better communicators by their employees. The more socially tenured, the more people-focused and spontaneous he or she is considered by executives."
Gass cites several studies, including Weber Shandwick's "The Social CEO," which found that, "Companies that are truly social and engage their employees and customers in genuine conversation will be recognized as the new corporate leaders. CEOs who are social will be the next new thing."
Read the full article here.
Everything you need to know about the future of newspapers is in these two charts (Gigaom)
Gigaom reported this week on the continued decline of print-based media like newspapers. The site said: "It's no surprise that print-based media like newspapers are seeing their market share decline and their advertising revenues fall along with it — but these two charts show the fall is not slowing, and if anything it is likely to pick up speed."
Read the article and see the charts here.