April 9, 2014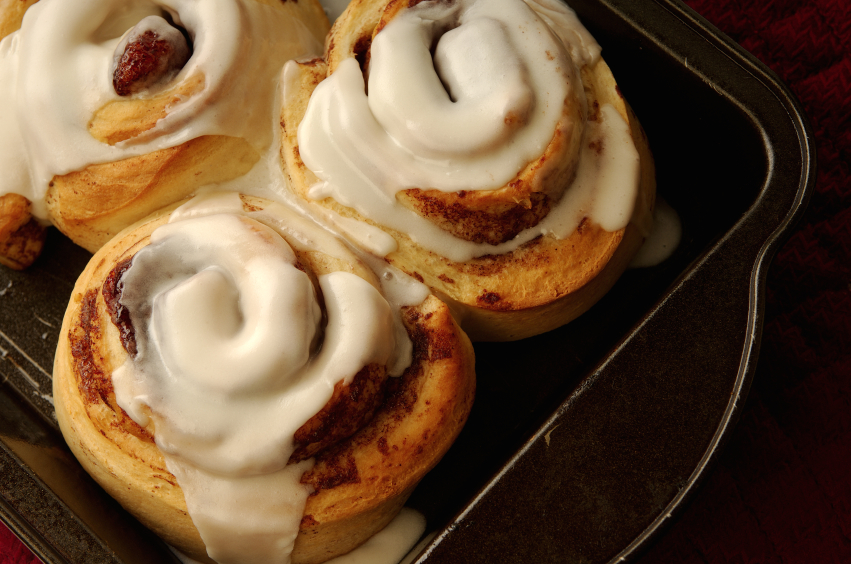 Last week I had the pleasure of attending the Legal Marketing Association's national conference in Orlando. Kicking off the conference was keynote speaker Kat Cole, the president of Cinnabon. If you've never heard of Cole, you can read about her in Forbes (From Hooters To Hot Buns: How Kat Cole Turned Cinnabon Into A $1 Billion Brand) or Entrepreneur magazine (How Kat Cole Went from Hooters Girl to President of Cinnabon by Age 32).
Her speech was truly inspiring. Not only is she from my "hometown city" of Jacksonville (I was raised in a one-red-light town just outside of Jacksonville, Fla.), but it was obvious that she loves what she does and loves helping others. I took away three key lessons from her speech: 
Build strategic partnerships with companies others might consider your competition
Cole has formed partnerships for Cinnabon with companies like Pillsbury, Burger King and Taco Bell. Initially she faced strong internal resistance to these partnerships by those who felt these companies were "the competition." Yet these initiatives were core growth drivers during the recession and continue to be wildly successful. Cinnabon now has a host of branded products on the market, including an Air Wick air freshener, a cinnamon-flavored vodka with Pinnacle, and a cinnamon-spiced Keurig coffee blend.
As a small business owner, I'm a big believer in loosening the grip on who you consider "competition." Successful companies today are more flexible and progressive, looking for ways to continually innovate and add value for their customers. Likewise, by treating your true competition as allies, everyone benefits. I remain in contact with former colleagues at agencies that are now our competition, and we all benefit from shared admiration, encouragement and collegial friendship. Reputation Ink partners with a range of specialist agencies, and by doing so we provide our clients with a well-rounded service offering, delivered by true specialists in their respective areas.
Continually apply the "hot-shot rule"
Imagine you are fired and the next day a younger, more ambitious, fresh-faced "hot shot" takes your place. He doesn't bring any baggage, hasn't fought the same battles you've fought, and only sees new opportunities. What do you think this hot shot would do? What innovative ideas would he have? What new initiatives would he implement? By applying this mindset, you'll shed the trappings of "we tried that before and it didn't work," or "that will never work here."
Embrace risk
This one is especially important for marketers. As Cole said, "the unfamiliar builds muscle." Not only does risk build muscle, but most good marketing is the result of risk taking. Which means, as a marketer, you must be prepared to fail. And you must set your leadership's expectations that not all marketing initiatives will succeed. However, playing it safe can be the ultimate risk. As marketers we must be willing to be vulnerable and admit our failures, while relentlessly pushing forward toward the inevitable successes.
Contact me if you'd like to learn more about the Legal Marketing Association's national conference. I'll be posting another blog soon on the General Counsel panel. I look forward to your thoughts!