February 12, 2019

No comments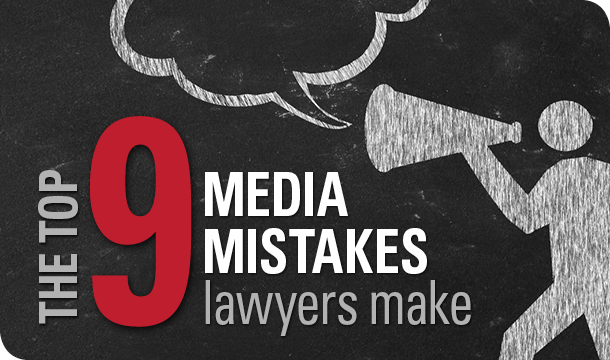 A solid public relations strategy is an essential part of a savvy legal marketer's arsenal.
PR is a unique and powerful tool unlike other marketing efforts because it offers third-party validation: When a lawyer is quoted in an online news story, appears as a pundit on a news show or publishes something in an industry trade journal, that establishes his or her credibility in front of potential clients.
A lot of effort goes into securing that perfect PR opportunity: targeting relevant media outlets, pitching an attorney as a knowledgeable source and landing the interview. So it makes sense for lawyers to be prepared every time they jump on a call with a reporter or sit down for a broadcast interview in order to get the most out of it. This includes knowing the most common pitfalls when attorneys interact with journalists.
Here are some of the top media mistakes we've seen lawyers make in the past, and how to avoid them.
Read more »

Leave a comment