July 2, 2019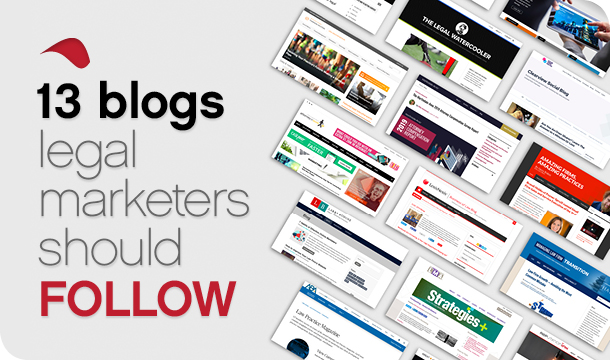 I love a good Stephen King book — and not just because I'm into spooky stories and horror movies. The man can write. He knows how to develop characters, build suspense and illuminate intricacies of the human condition.
Like a lot of things in life, great writing comes with practice and learning from others.
King's advice? "If you want to be a writer, you must do two things above all others: read a lot and write a lot."
So, if you want to be a better legal marketer and produce results that get noticed by your supervising attorneys, don't stop learning. Stay current by following thought leaders and reading blogs that share what's new and what's next in legal marketing.
Here are just a few of our favorites:
These guys specialize in building websites for law firms, and their blog is great. From web page design to firm market positioning, the blog covers a range of topics that any legal marketer will find useful.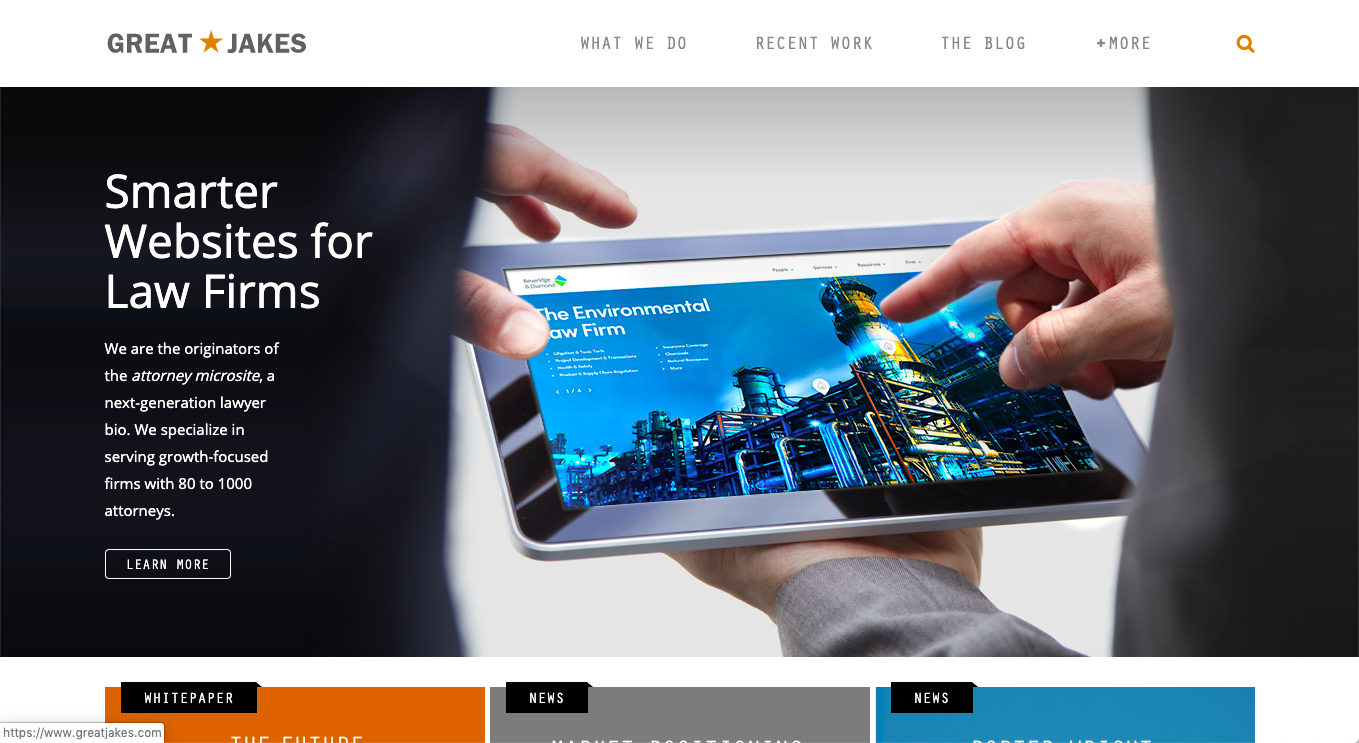 In-house legal marketer, Heather Morse, shares insights and "a little bit of industry chat" in her blog with a fun, unique perspective.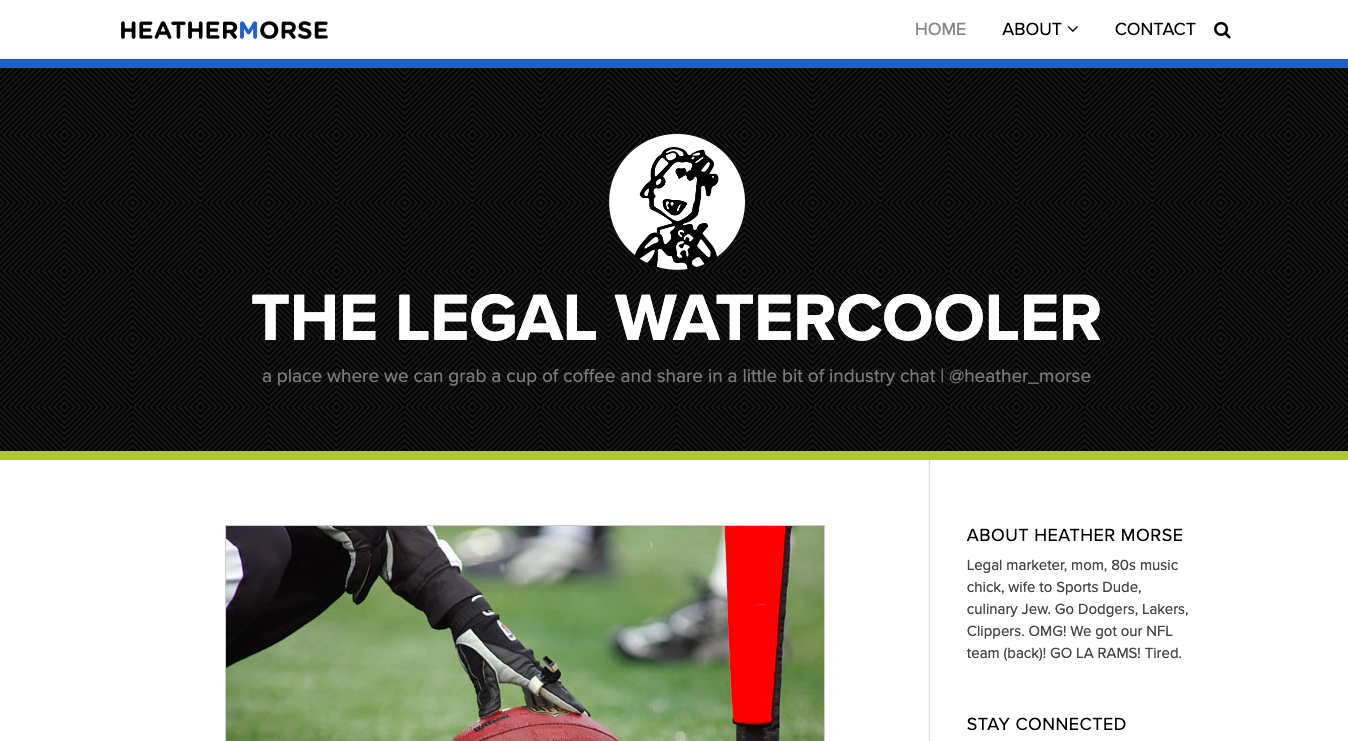 Get great tips from the social media gurus at Clearview Social. They've worked with a variety of law firms and professional service firms, and their blog shares the latest social media tips and trends that you should know about.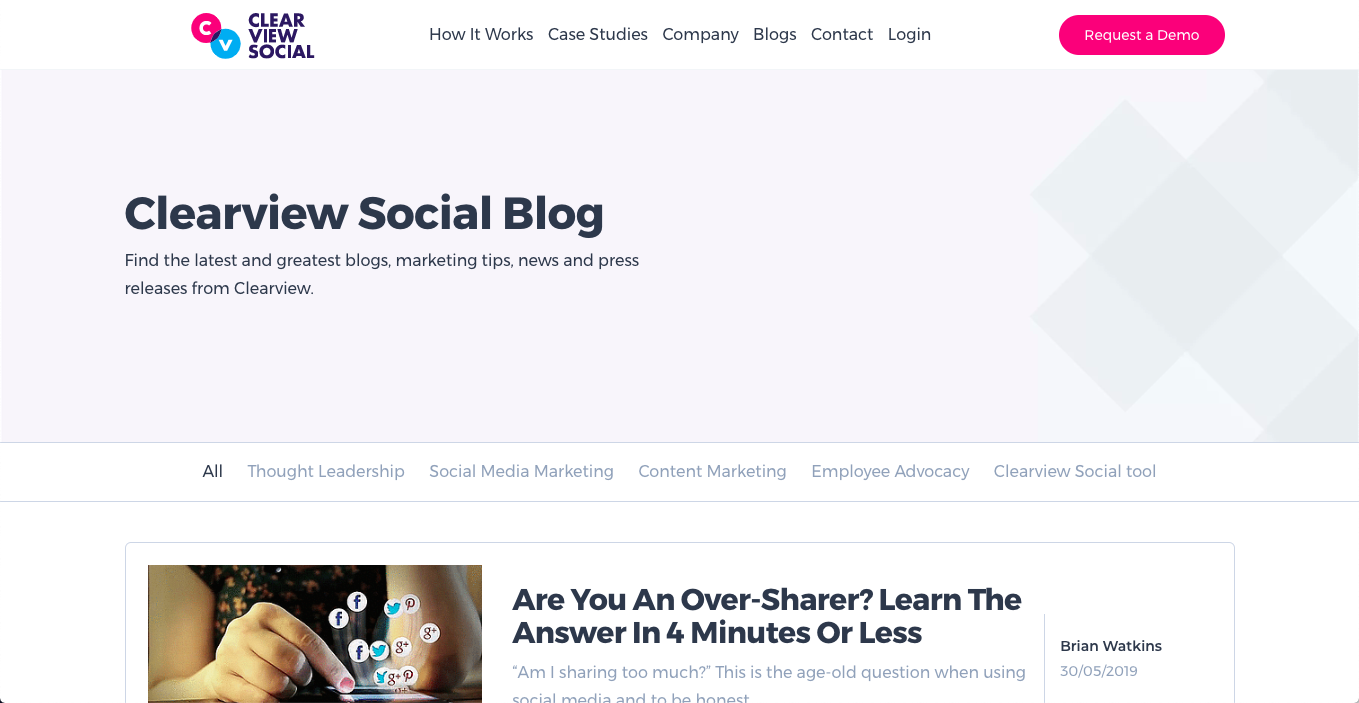 This resource from the folks at Thomson Reuters covers a range of important topics for lawyers and legal marketers alike, including practice management, legal technology, business development and more. Plus, you get to hear from a variety of expert contributors…like our very own Michelle Calcote King!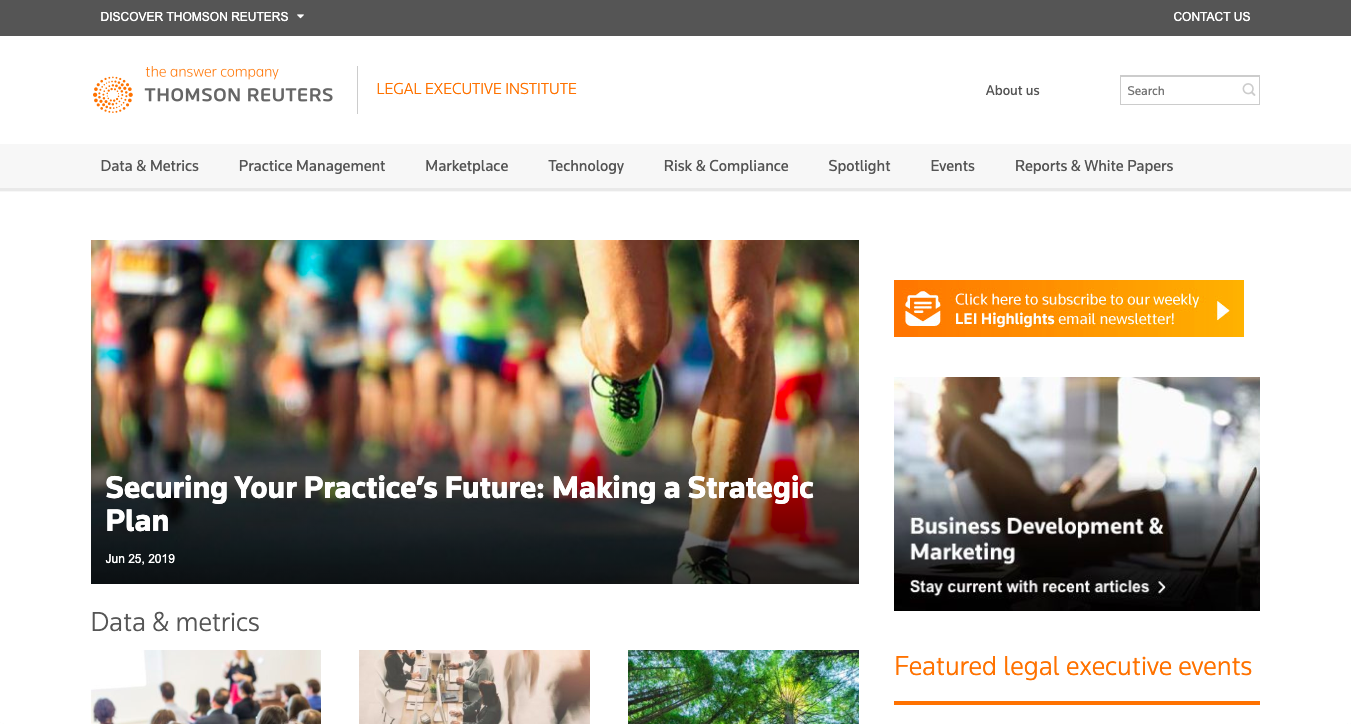 The legal marketing network that includes brands like Martindale-Hubbell, Avvo and Nolo, has a great blog with several new posts each week.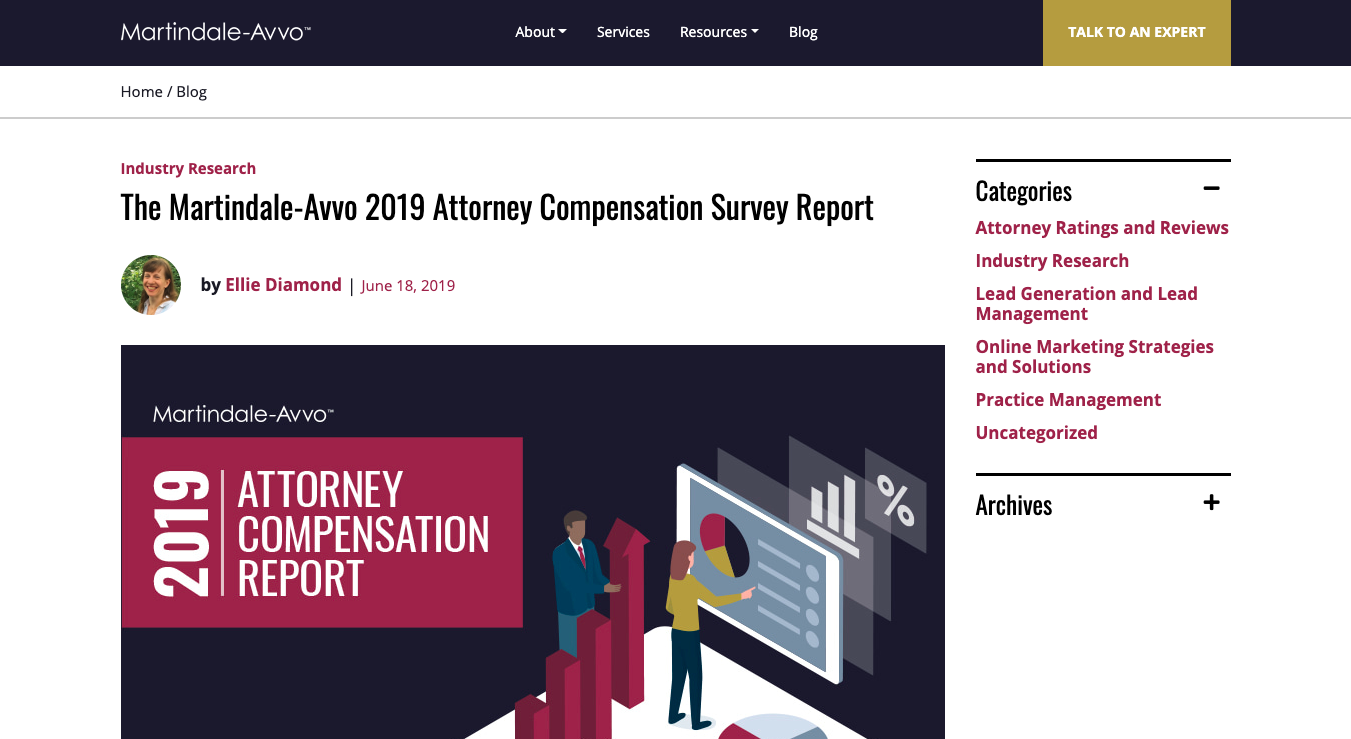 Gerry Riskin is a Canadian lawyer and business school graduate with a global reputation as an author, management consultant and pioneer in the field of professional firm economics and marketing. His blog covers insights into the business of law and state of the industry.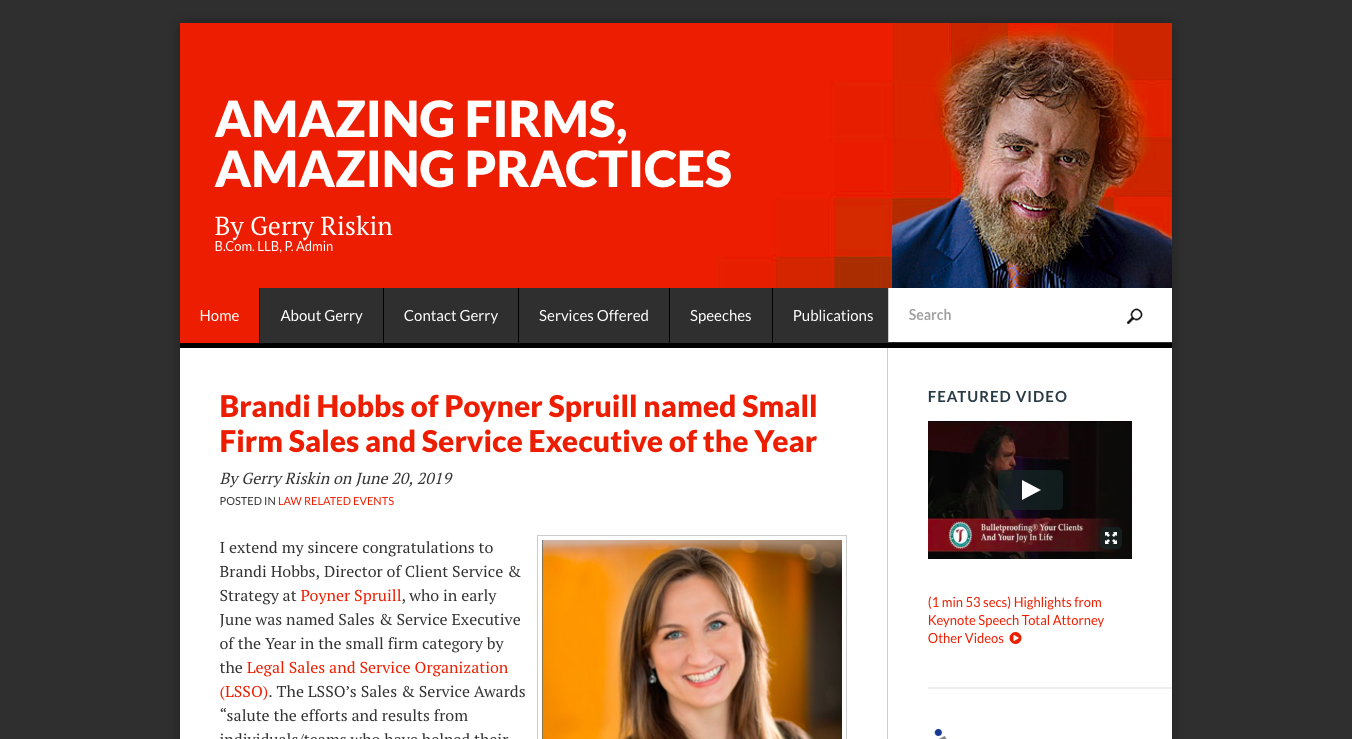 Written for an attorney audience, this site provides great tips on legal marketing, technology, firm management and career development for lawyers. It's a great resource for staying on top of the latest industry trends as well as for gaining insight into an attorney's perspective.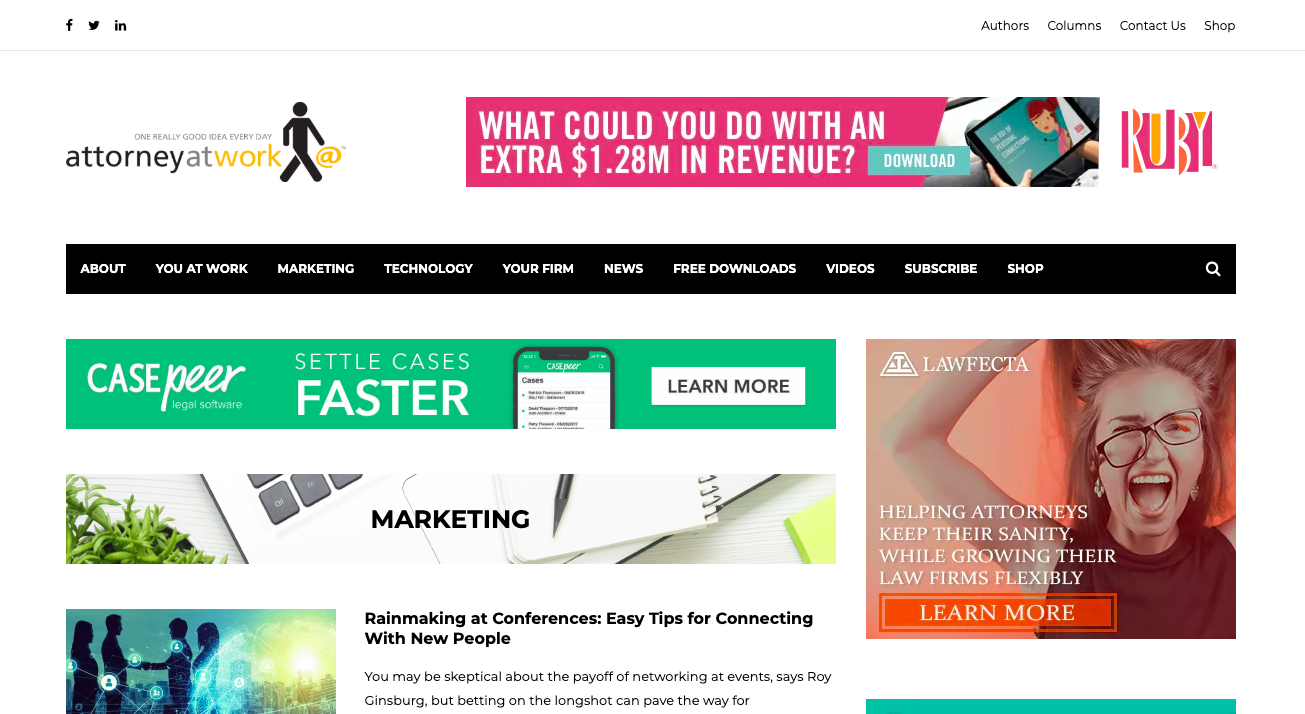 Want more insight into big-picture industry topics? This LexisNexis blog covers everything from legal marketing and business development to firm productivity and legal conferences.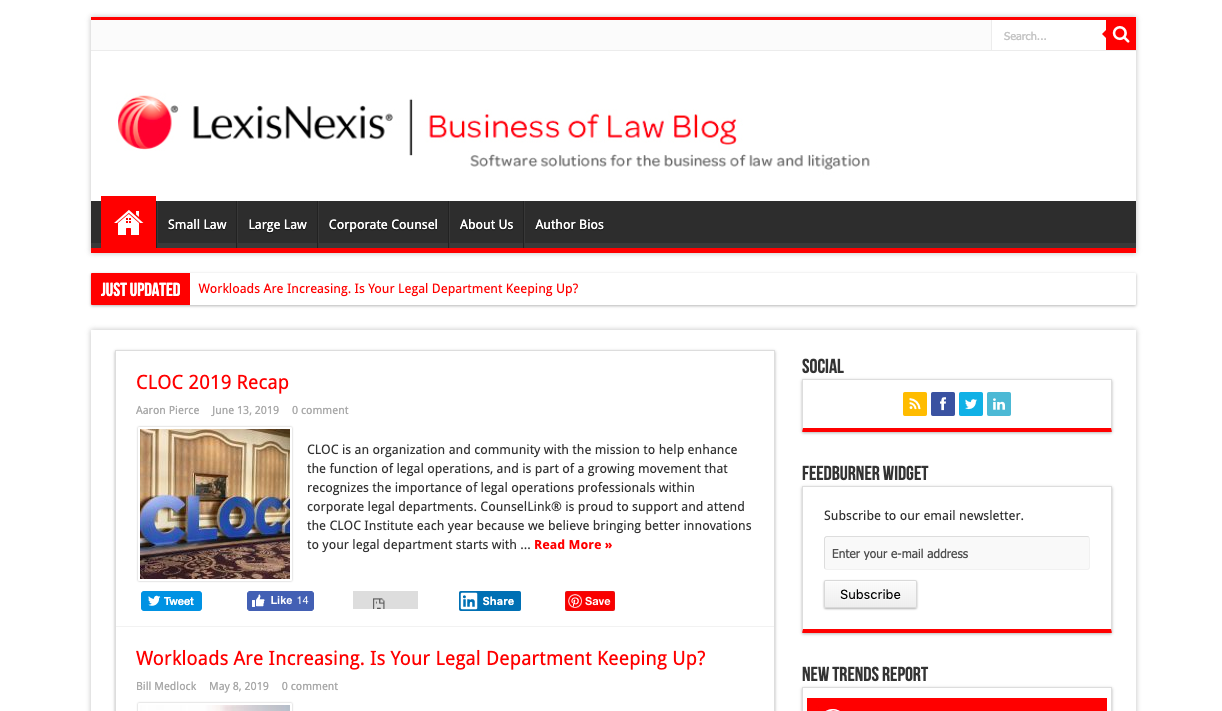 This unique blog seeks to "engage in an on-going conversation centered on aspects of the high consequence change faced by today's law firms." The site is run by industry veterans who advise law firms during crisis and the ever-changing nature of today's legal landscape.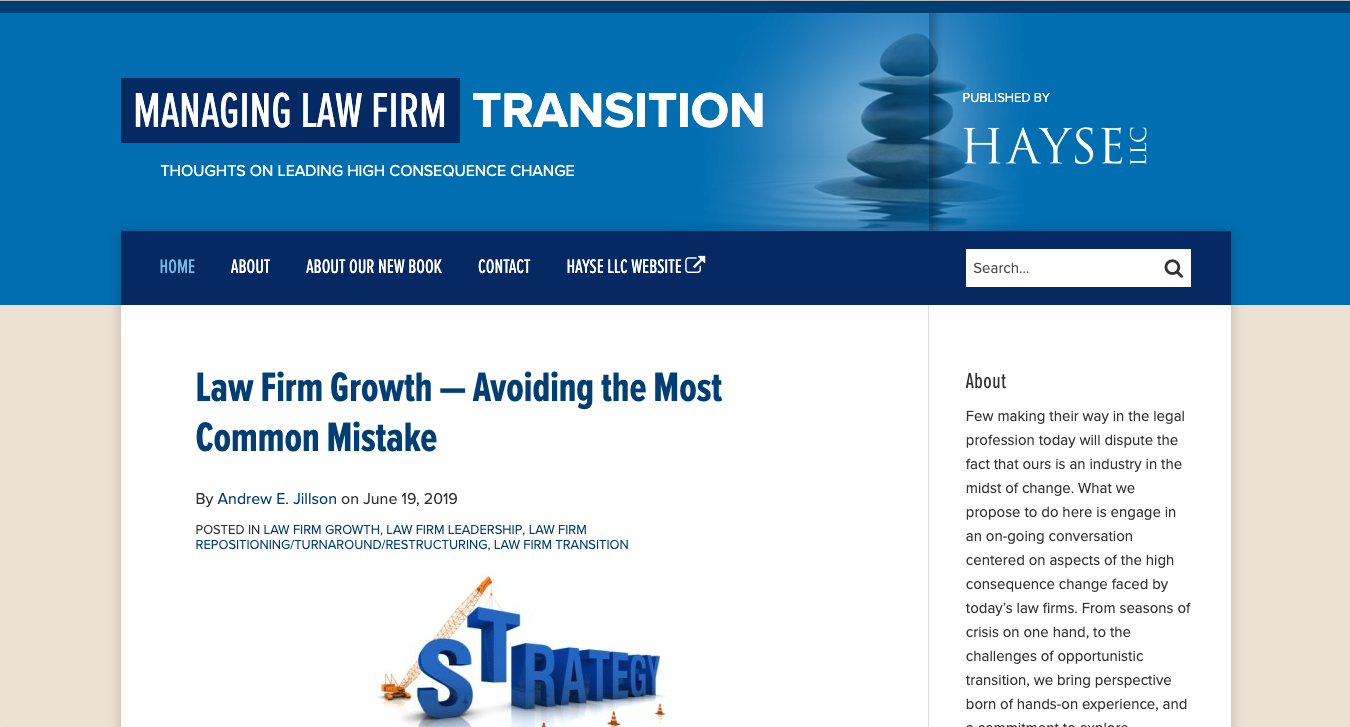 As a legal marketer, journalist and attorney, Larry Bodine brings a unique perspective to his writing. Check out his blog for posts on business development, social media, online marketing and more.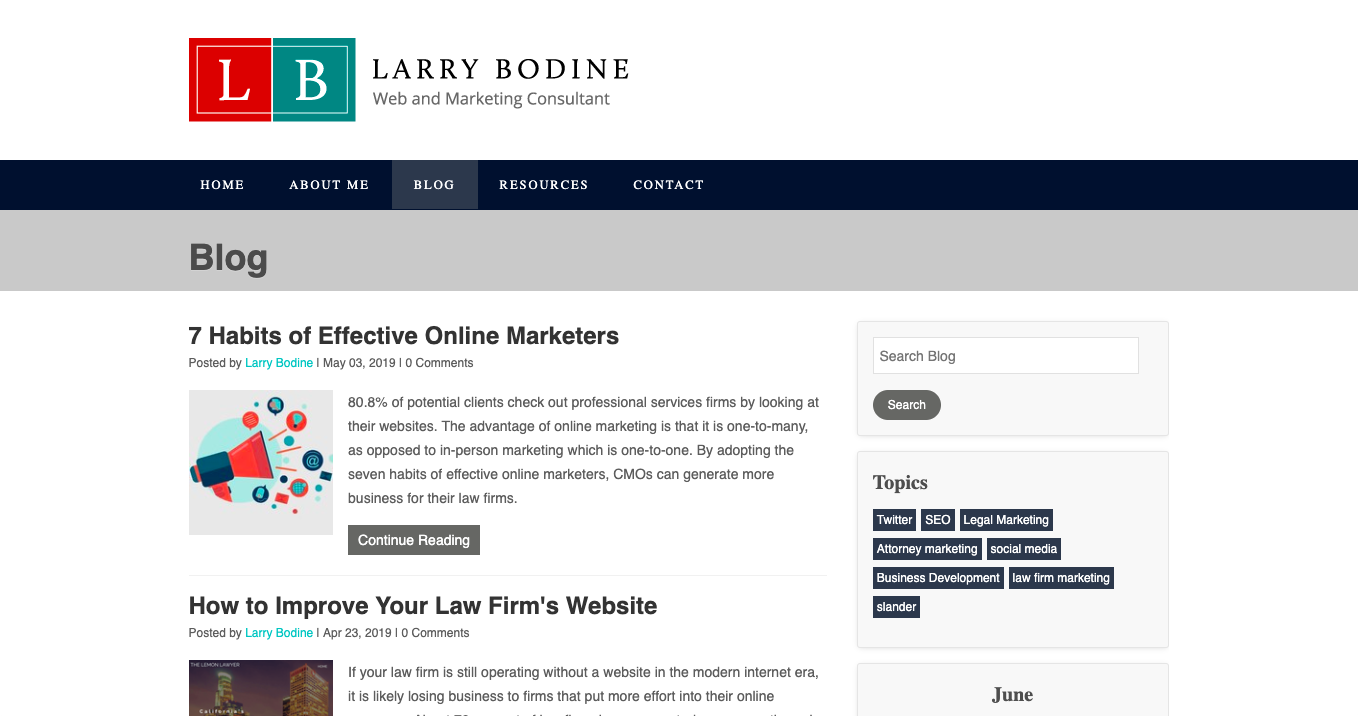 The Legal Marketing Association's blog is an obvious one, but it's worth following and subscribing to if you don't already. It brings together legal marketers from across the industry and covers top trends on a weekly basis.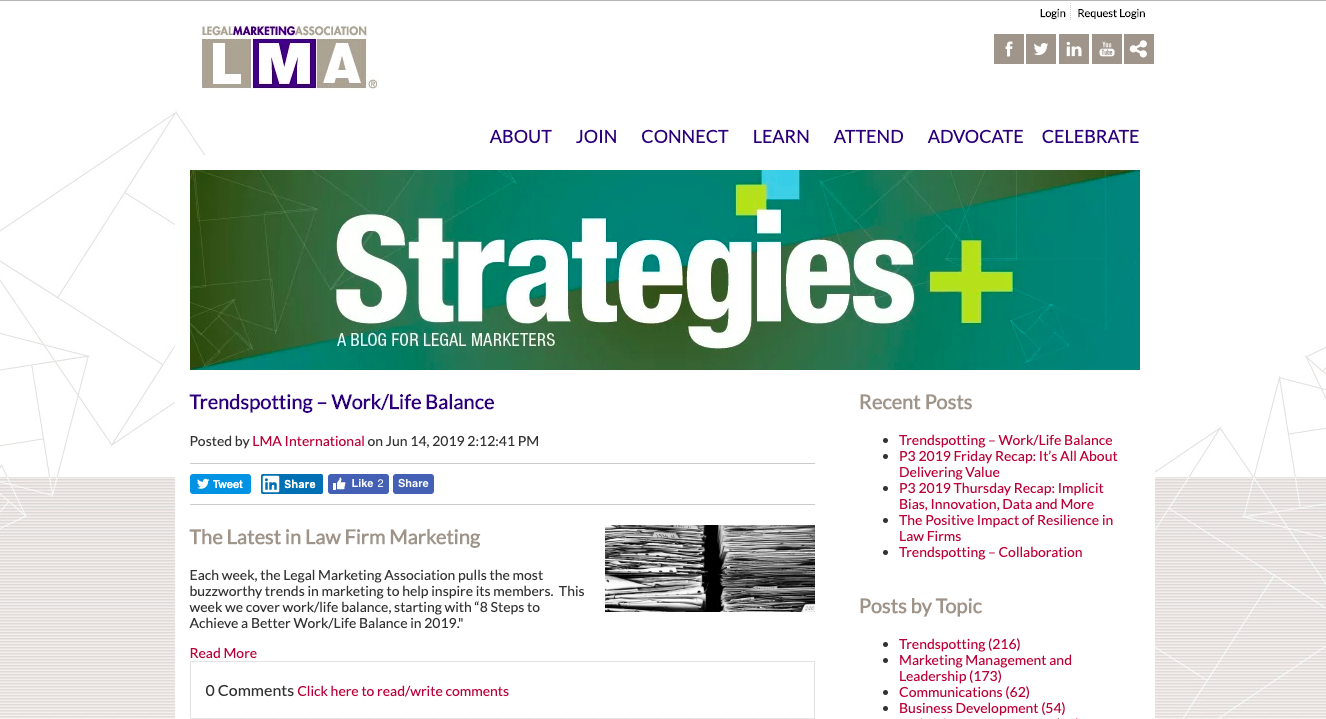 Okay, so technically this is a digital magazine, not a blog — but it offers some really great content. The magazine, published by the American Bar Association, tackles important topics. For example, their latest management-themed issue covers topics such as substance abuse and mental health in law firms, addressing law firm harassment in the #MeToo era, and time management.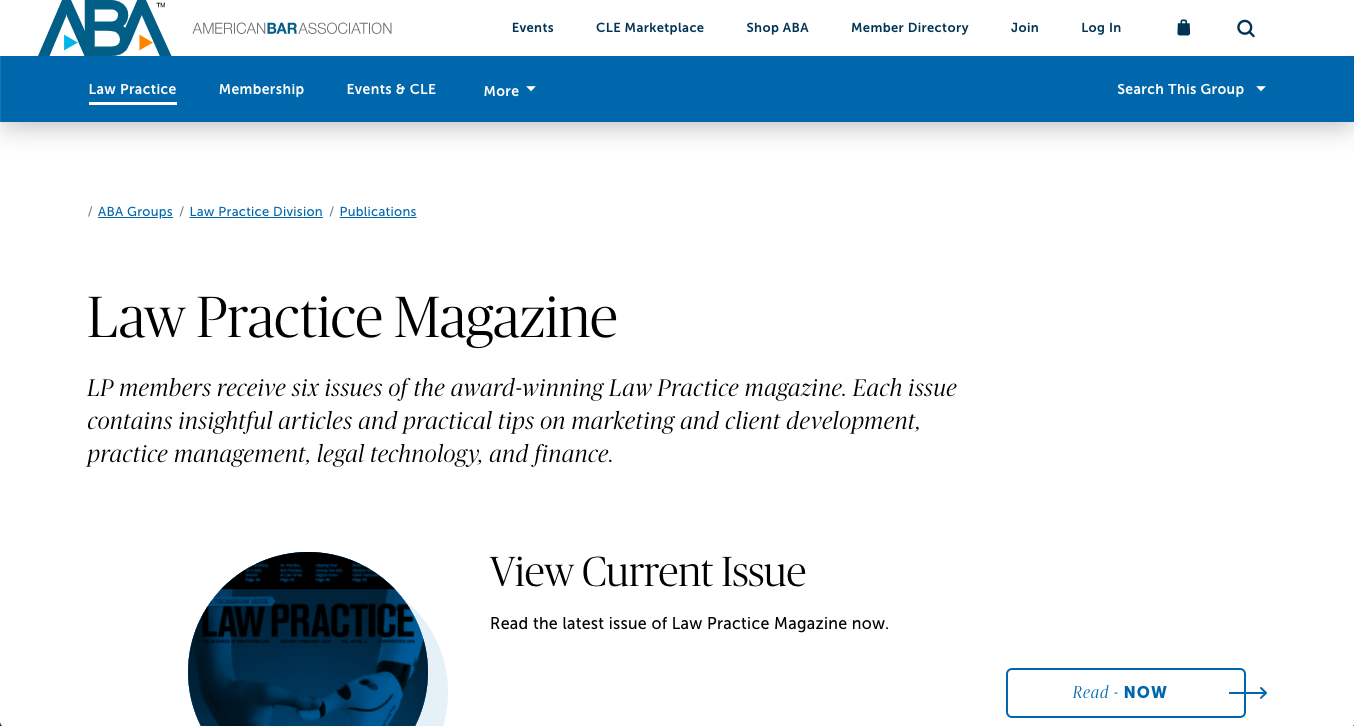 Whoops, how did this get in here? In all seriousness, I think we do a pretty good job at Reputation Ink of channeling our experience, insights and client learnings into a blog that legal and B2B marketers find valuable. Check it out and, if you haven't already, sign up for our newsletter!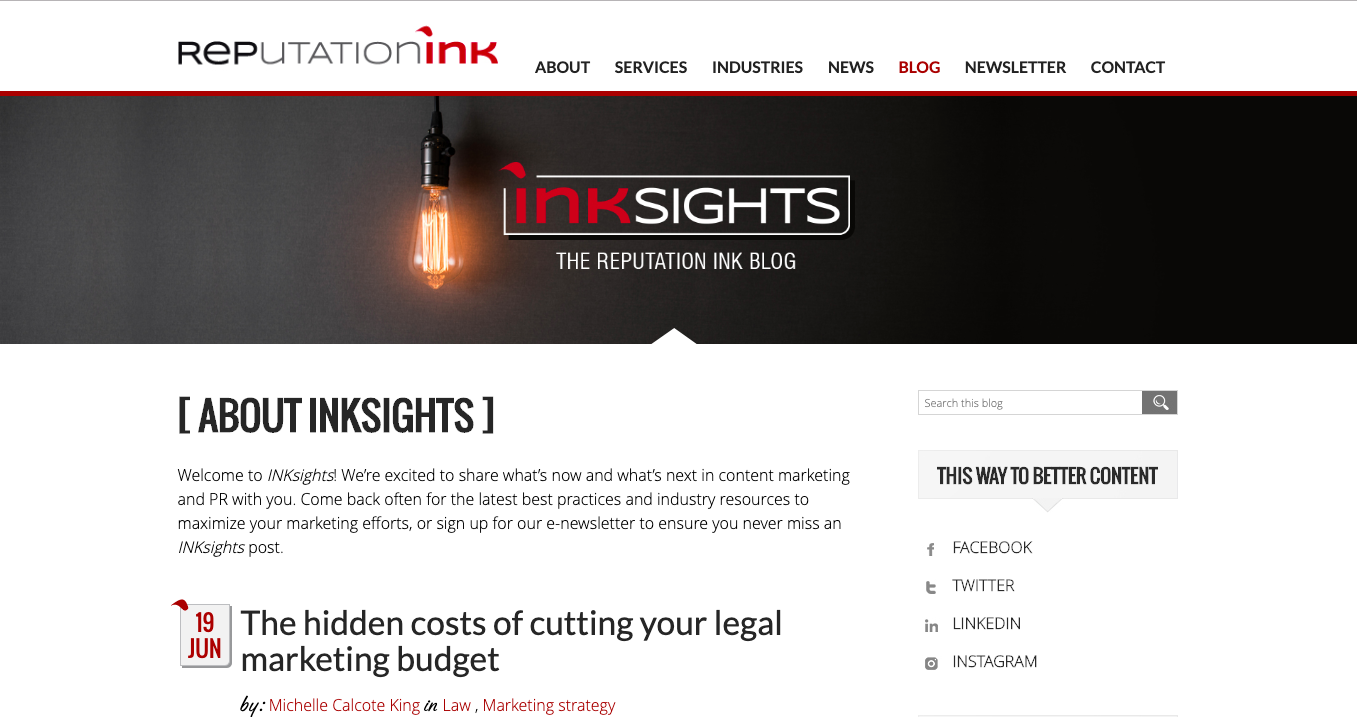 Of course, there are a bunch of great resources out there. These are just some of our favorites. What are yours? Tweet your suggestions to @Rep_Ink