May 22, 2019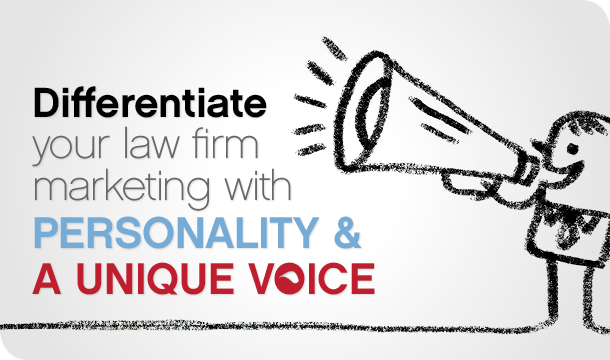 What does your law firm's marketing content say? Does it have a voice? Is anyone listening?
Nowadays, all of us — yes, that includes your firm's clients and potential clients — are inundated with emails, advertisements, notifications and social media posts around the clock.
That means standing out is more important than ever… but that can be hard for a buttoned-up law firm.
Does that mean you should start using words like "lit" and "legal AF" in your marketing collateral? (Please don't.)
But that doesn't mean you have to be stodgy and boring. Audiences today crave authenticity. Law firms are made up of real people. Does yours sound human?
Tell me a story
Humans love stories — it's how we're wired. Narratives are a powerful way to build trust and relationships in marketing (and advertising), because they establish an emotional connection.
Many law firms struggle with this, though, and instead focus on regurgitating the firm's history and "core values" in websites, brochures and beyond.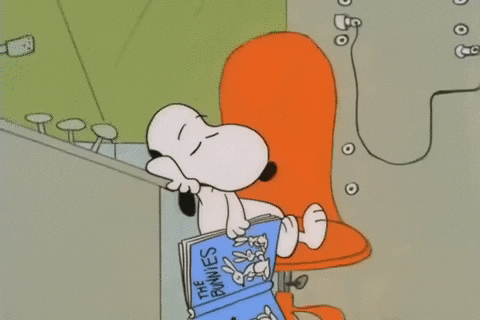 While backstories and principles are important, they can also be boring. Why? Because they're likely shared by many law firms. Plus, it's a bunch of talk about you (the firm) and doesn't appeal to a living, breathing human being (i.e., a potential client).
For example, take this copy:
When it comes to environmental and agricultural law, our attorneys have unmatched experience. The majority of our partners and associates have advanced science degrees, and many of them have worked in-house for major agribusinesses or government agencies. At Sample & Sample, we've earned a reputation as trailblazers in the industry, having represented numerous clients, both big and small, across the industry.
Now compare that to this:
When Wheat Berry Farms — a small but rapidly growing organic grain producer with operations across the Midwest — faced USDA scrutiny over its farming practices, the company was in a tough spot. Our team, which included a litigator who had previously worked for the government agency, conducted an internal investigation, determined no statutes had been violated, and successfully helped Wheat Berry put the matter behind them. We also assisted the company in putting in place processes and procedures to help prevent something similar from happening again. Wheat Berry was quickly able to get back to what it does best — feeding our country — and supporting countless families across the nation. Litigation isn't just about corporations and courtrooms: At the heart of every agribusiness matter are people. Protecting them and their livelihoods is what fuels our firm every day.
The first passage comes across vague and colorless (if not, a bit pompous). The second version focuses on the client and strikes an emotional chord.
Speak up: The importance of a distinct voice
When was the last time you searched through a bunch of law firm websites looking for one to hire? Do it long enough, and you'll notice that many firms begin to sound the same. Everything starts to blend together like a 24-pack of crayons slowly melting in the sun.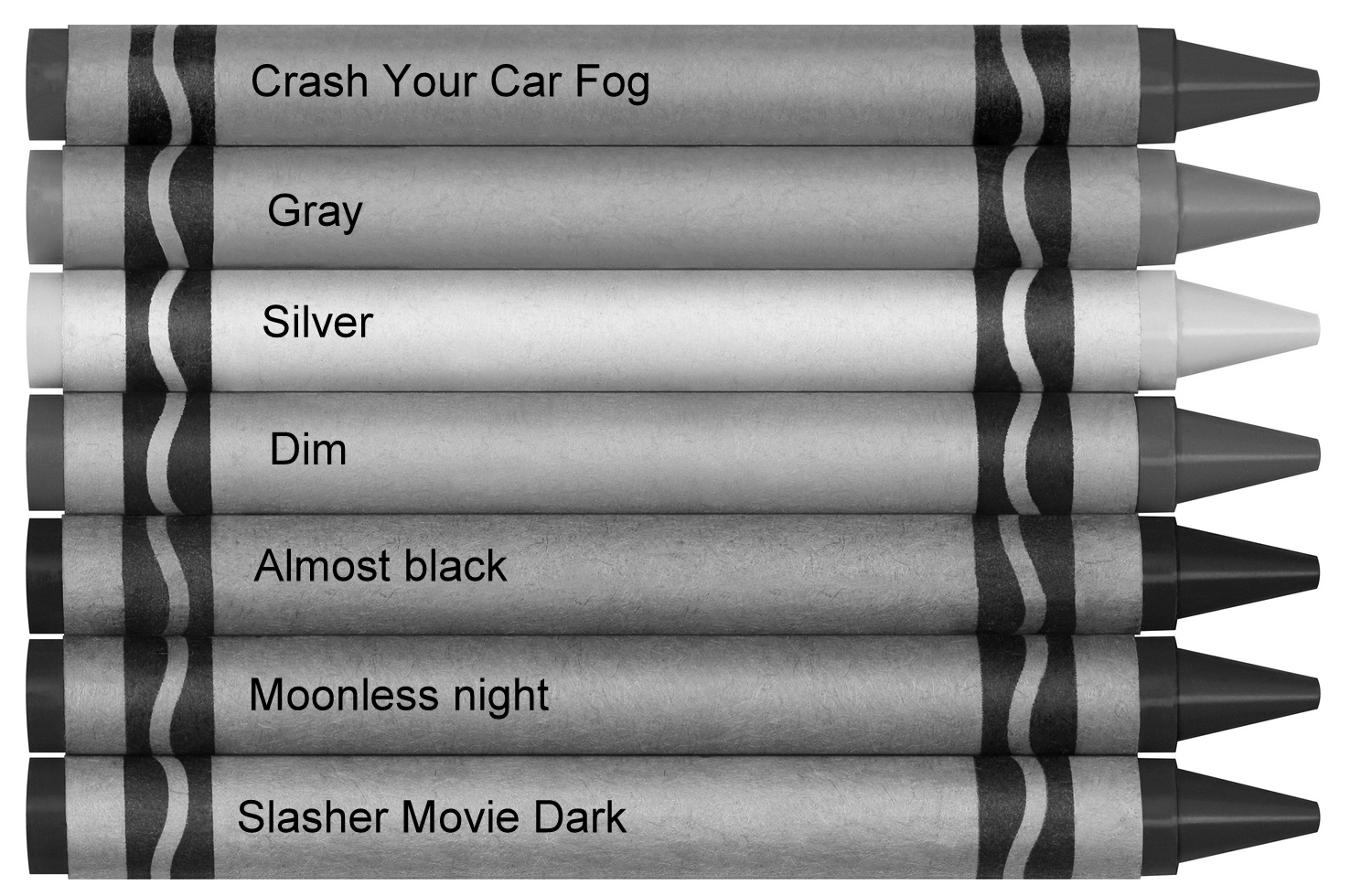 It's critical to let your firm's personality shine through in your content — or risk getting lost in the Sea of Blah.
I like how Jay Baer put it: The more you try to fit in, the more your customers will tune you out.
Humans respond to humans, so don't be afraid to differentiate your firm with the personal voice that makes it unique.
(Want to see a law firm whose voice stands out? Check out Marque, a firm in Australia. You'll get the gist reading their "what we do" and "career" pages.)
All of that said, I can sense your rising anxiety at the thought of pitching this idea to your executive committee. But remember: I'm talking about being authentic, not becoming something your firm isn't.
Your firm's voice can be "fresh" without being Fresh Prince, and "being creative" doesn't have to mean going full Liberace.
Here's a great example from an email written by Steve Susman, founding partner of Susman Godfrey (one of our clients), announcing the firm's new associates. Notice the personal tone of the email and how it reads like Steve was writing directly to Michelle, even though this was sent to a large audience:
Dear Michelle:
I once again have the privilege of introducing you to the newest crop of talent that has joined the Susman Godfrey team and that continues to deepen an already deep bench. These bright young minds have all just completed judicial clerkships with federal judges, and they are all part of the reason our law firm is consistently considered one of the top litigation firms in the country.
Please indulge me as I boast about the remarkable group of young lawyers who have joined Susman Godfrey as associates in the past several weeks…
He then goes on to introduce the newest associates not by trudging through dry bullet points from their resume, but by highlighting quick facts with a snappy (and sometimes humorous) flair. Here are a few examples:
Michael Brightman

(University of Chicago Law School, Hon. Stanley Marcus of the 11th Circuit Court of Appeals) appeared on the Nickelodeon game show "Wild and Crazy Kids," during which he was slimed. He is certainly ready for anything opposing counsel throws at him.
Elizabeth Hadaway (Harvard Law School, Hon. Judge Sandra Lynch of the 1st Circuit Court of Appeals) experienced an earthquake from inside a Los Angeles courthouse – nothing shakes her will to win for her clients.
Armstead Lewis

(Emory University School of Law, Hon. Judge Ed Kinkeade of the Northern District of Texas, and Hon. Carl Stewart of the 5th Circuit Court of Appeals) is a former collegiate basketball player and is as good at both offense and defense in the courtroom as he is on the basketball court.
Patrick Redmon

(University of North Carolina School of Law, Hon. Jerome Holmes of the 10th Circuit Court of Appeals, Hon. David Sentelle of the D.C. Circuit Court of Appeals) can say "I object" in four languages- he speaks English, Italian and French and studied Ancient Greek. Διαφωνώ!
Ryan Weiss

(Duke University School of Law, Hon Mark E. Walker of the Northern District of Florida and Hon. Michael Daly Hawkins of the 9th Circuit Court of Appeals) has performed in over thirty-five plays and musicals at both the amateur and professional levels. He is more than ready to perform at (and on) all stages of litigation.
Ryan Burningham

(Yale Law School, Hon. Jill N. Parrish of the District of Utah) was interrogated at gunpoint by Chinese secret police in Tiananmen Square when they caught him talking to a reporter on the 20th anniversary of the Tiananmen Square Massacre. He is sure to prepare his witnesses for even the most intense level of questioning.

If you aren't already familiar with Susman Godfrey, it's worth noting that it's a nationally renowned firm that handles high-dollar, high-profile and high-stakes litigation. They're not a hokey, small-time, ambulance-chasing firm. When done authentically, loosening the tie a bit and letting your hair down doesn't demean your brand; it makes it more human, relatable and approachable.
Establishing a distinctive, authentic and consistent voice is a must in today's crowded field. The people, stories and impact of your work is what makes your law firm unique. Your firm's voice already exists — it's just a matter of finding it and letting it be heard.
Know of other good examples of law firms with personality? Have questions about making your marketing voice more human? Share your thoughts and questions with me on Twitter or email me at steven@rep-ink.com