February 9, 2017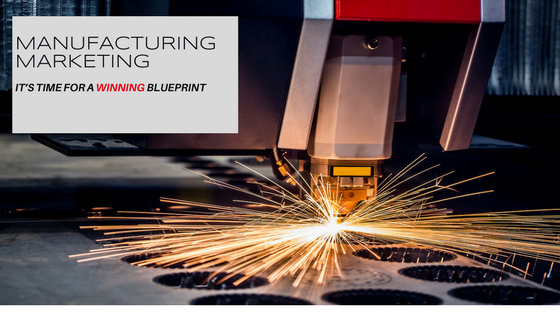 Takeaways from HubSpot's latest e-book, Constructing a Winning Blueprint in 2017  
New year, new budget. And if you're like me, that new diet is already long gone. So, how about a new (or at least improved) marketing strategy?
While old habits die hard in industries like hüpfburg kinder kaufen manufacturing, now is a great time to change those ineffective sales and marketing ways with a little help from your friends. 
Marketing automation software overlord HubSpot recently recruited 23 agency partners, including our own Michelle Calcote King, to put their heads down to draft the e-book Constructing a Winning Blueprint in 2017. The e-book challenges manufacturers to use inbound marketing — or content marketing — to generate leads and win more business in 2017 — from experienced marketers who have spent some time in the trenches.

At Reputation Ink, we define content marketing as the practice of delivering valuable information that solves clients' problems and helps them do their jobs better, as opposed to traditional marketing, filled with salesy pitches, cold calls and glossy, vanity-style brochures. Why do this? Well, it earns attention, builds trust and attention, and eventually leads to business.
Good news: more and more manufacturers are using content marketing (and reaping its rewards)
According to the Content Marketing Institute's 2017 Manufacturing Content Marketing: Benchmarks, Budgets and Trends, North America report:
85 percent of manufacturing marketers are currently using content marketing
59 percent of those using content marketing said their efforts were more successful than one year ago
There's a 72 percent increase over last year in the percentage of manufacturing marketers who have a documented marketing strategy (31 percent vs 18 percent last year, FTW!)
Of course, there's still much room for improvement. Whether you're new to content marketing, or simply ready to take your sales and revenue to the next level, here are a few takeaways from the Constructing a Winning Blueprint in 2017 e-book that I hope you'll find useful (don't worry, there's plenty left to glean from the download):
Create profiles of your ideal clients
Don't forget to put in the foundational work first — create profiles of your ideal clients. OK, so maybe you're convinced you need content marketing and are probably feeling a little behind some of your competitors who are doing it well. Resist the urge to hit the ground running and skip doing your homework on who your buyers really are. Without these profiles, you're building an arsenal of content (like blog posts, e-books and case studies) based on assumptions.
Since it's time and cost-prohibitive to create individual marketing campaigns targeted to each prospect — with content tailored to every single prospects' unique attributes, challenges and needs — it's helpful to create profiles or examples of your ideal or typical prospects. Marketers call these tools "buyer personas."
Here's what you'll need to know in order to create meaningful buyer profiles (grouped by job title):
Industry
Company revenue
Challenges or pain points
Experience / sophistication with your solution
Goals (What is this prospective clients' key goals in his or her job? What drives him or her every day?)
Common objections to your services (For example, are they price sensitive? Time challenged?)
Typical procurement process
Information sources when conducting research
Barriers to decision-making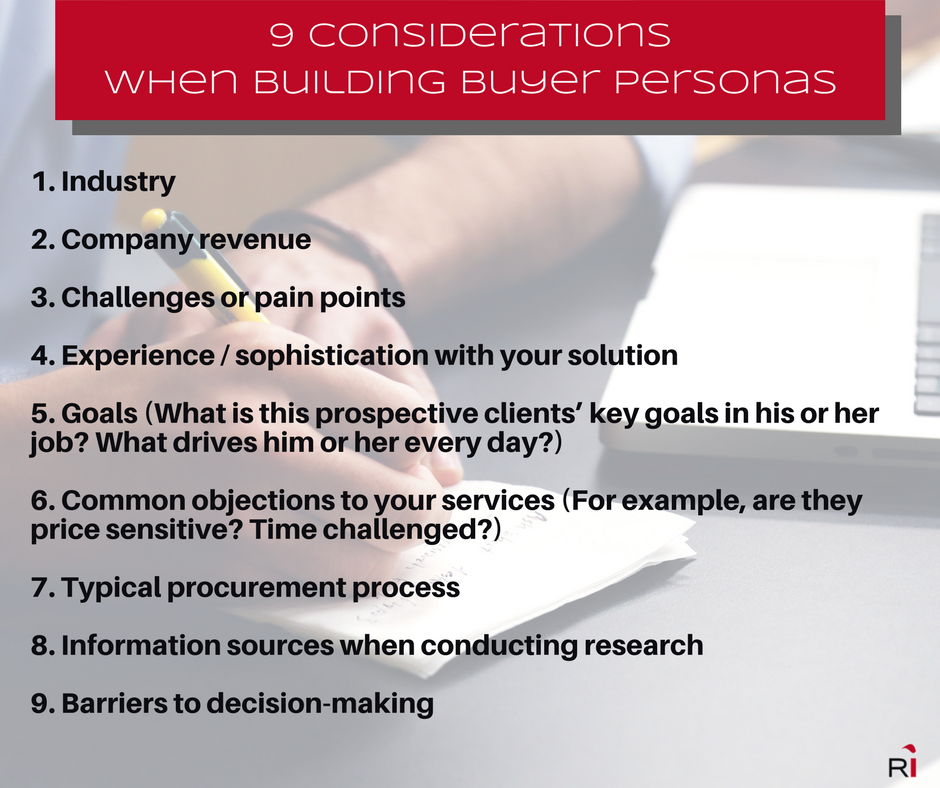 Blend traditional marketing tactics with new ones
Manufacturing sales will always rely on relationships, but smart manufacturers balance traditional tactics with online content marketing. Here's how:
Use LinkedIn to make and nurture connections over time. Front Burner Marketing's Janalee Silvey likens LinkedIn to a mega tradeshow. One where you can weed out those attendees and exhibitors who aren't relevant, and spend your time and efforts on conversations with only those who may be a good fit, based on company, job title and other factors. Reach out to this highly targeted list with relevant content now (instead of waiting to meet them in real life when that big industry trade show rolls around).
Take traditional leads and add a little nurturing through inbound.

On the other hand, those leads your team collects during actual trade shows shouldn't be passed directly to sales for immediate follow-up (in the form of unwanted sales pitches). Instead, send those leads content (like helpful white papers) to meet them directly where they are in the buyer's journey and nurture them until they are ready for prime time with your sales team.
You still need to stand for something to stand out
Your brand voice and positioning matter more than ever. Yes, consumers are more interested in how you can help them solve their problems than your product. BUT, who you are and what you stand for still have weight.
Be sure you have a clear and differentiated positioning statement. Be overt about who you are and what you do in your marketing materials. Ways you can differentiate include:
Geography
Industries served (no more than three)
Unique perspective or service offerings
Optimize your website (like yesterday)
Your current website probably isn't working as hard for you as it should. Attracting leads and converting them into clients are very different. Make sure you have content that can achieve both goals.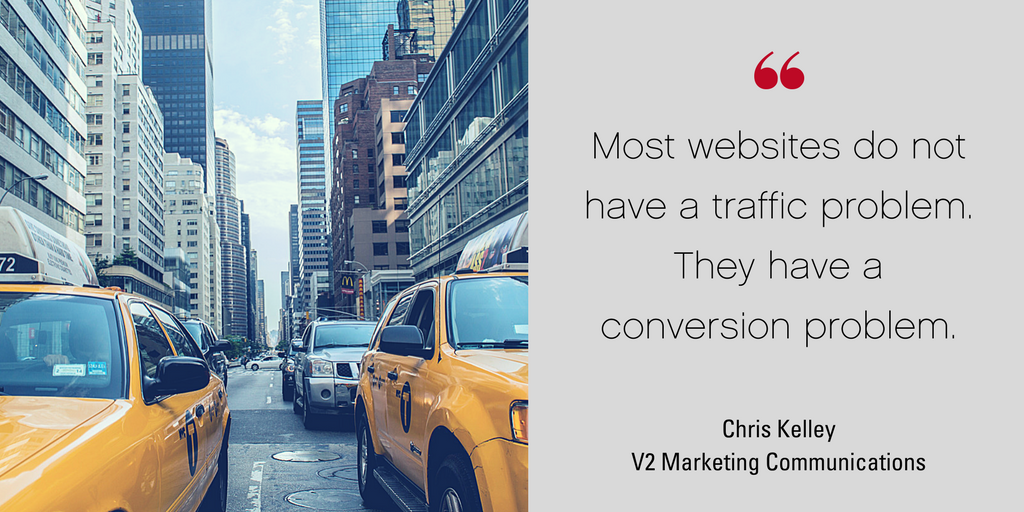 As Chris Kelley with V2 Marketing Communications so eloquently put it, "Most websites do not have a traffic problem. They have a conversion problem."
Once visitors arrive at your site (thanks to relevant content) and want to learn more, you need to provide them with the information they crave, or they'll bounce (e.g. quickly leave your site). And because 99 percent of first-time visitors aren't ready to buy yet, that "Request a Quote" call to action (CTA) is a major turnoff.
You need relevant content at every stage of the buyer's journey. Instead of fast-forwarding directly to marriage on a first date, maybe suggest a second date (or a downloadable checklist) before pouncing with your proposal (for a quote). The timing of every buyer's journey is different, and the only way to ensure you help guide them along is to be there at every stage with some form of content that is relevant to your buyer personas. The three stages of the buyer's journey you need to address are:
Awareness – "I'm overwhelmed and not even sure what my real problem is."
Consideration – "I know what I need to do. Now I just need the right partner to help me get there."
Decision – "OK, I'm ready to talk to a salesperson or sit through a demo."
Yes, it's important to produce content that is relevant to attract visitors to your site in hopes they will become leads and eventually customers. But bringing those visitors to your site is only half of the challenge. What additional content do you have in place to move them through the buyer's journey if they aren't ready to buy ('cuz they aren't)?
Which brings me to my next point…
Always aim for quality over quantity when it comes to lead generation
Seeing a high number of visitors on your site feels good, but those rarely convert to actual customers.
Fear not. There's a lot you can do to improve lead quality. I'm not saying it's going to be easy, but I am saying it will be totes worth it.
Produce targeted content

– how, you ask? If you did your buyer persona work upfront, it shouldn't be too hard to brainstorm topics that will resonate with your ideal buyers. Create a plan that maps out topics by persona, also called an editorial calendar, that includes relevant topics for each stage of the buyer's journey and you're there.
Commit to lead nurturing

– as mentioned earlier in this post, most visitors are nowhere near ready to hear from your sales team. Keep them engaged by regularly sending content that helps educate them more about how to solve the challenges they face.  Marketing automation software (a platform that drives emails, social media, customer relationships management and more) makes it easy to set and forget a workflow — where a lead is sent targeted emails at the pace you determine.
Use lead qualifying techniques – the first step (and most challenging) is to get your sales and marketing teams to agree on what makes a quality lead, and at what point in the process a lead should be passed to sales (as a sales-qualified lead, or SQL). From there, assign positive and negative scores to traits and actions in your CRM (like downloading an e-book or unsubscribing from a blog), and only pass a lead to sales when it has reached a score high enough to be an SQL.
Another way to learn more about your prospects in order to score how likely they are to buy is to use "progressive profiling" on forms. This means having a que of questions lined up for anytime they return to your site to download an offer (instead of asking for their name and email over and over again).
We covered a lot, but there's much more to learn
These are only a few takeaways from the 23 manufacturing marketers who wrote Constructing a Winning Blueprint in 2017. Some of the other topics you'll want to check out include:
Engaging an industrial audience with compelling content
Generating leads and sales using your website
Creating a visually appealing website
Analyzing and tracking marketing efforts
Full path ROI: aligning attribution models with the buyer's journey
How to find the resources you need to create and manage a marketing strategy
Snag your copy and start 2017 off right.