August 11, 2016
The first of our Content Marketing Roundup series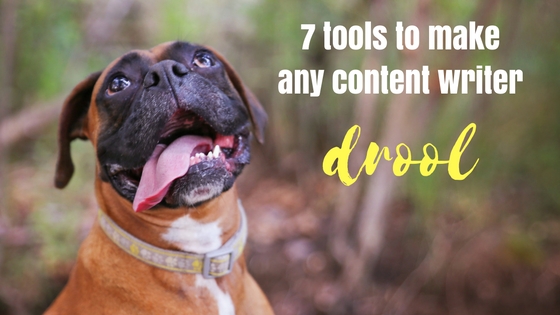 Content creation is a beast in and of itself, let alone when you're trying to crank out some copy on a Friday afternoon. So, to help with the Mondays, Fridays, and everything between, we've pulled together a roundup of writing tools that every communicator should love.
Here are 7 writing tools for content writers to make cozy in their bookmarks toolbar:
First impressions are everything, and that goes for your content, too. While eight out of ten people read headline copy, only two out of those people will read the actual article. You need that headline to scream, "You goin' my way, baby?"
CoSchedule's handy little (free) headline analyzing tool scores on the "wow" power of your headline by analyzing elements such as:
Social sharing potential
Increased traffic
SEO value (how it shows up in Google search)
The amount of uncommon, common, emotional and power words (a little mix is good)
Your first and last three words (these are the most important)
I tried it on this BuzzFeed article that I clicked on because of headline: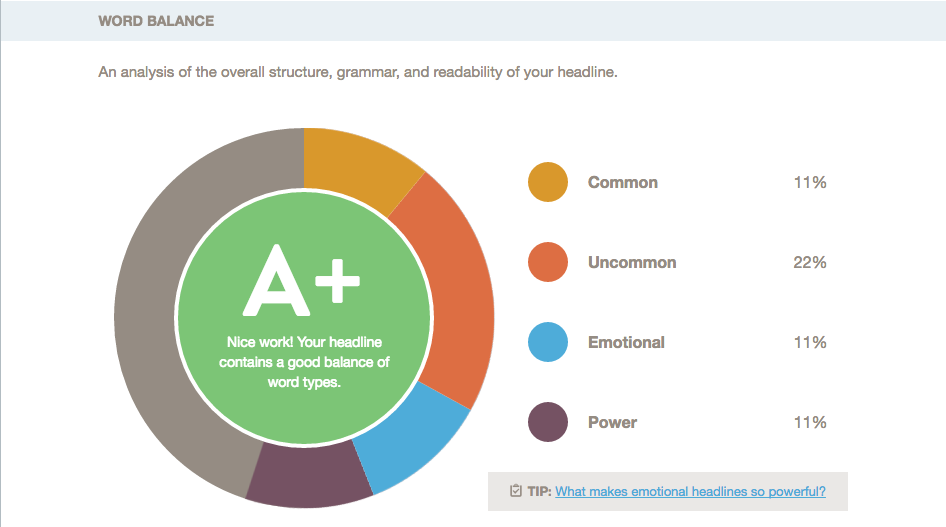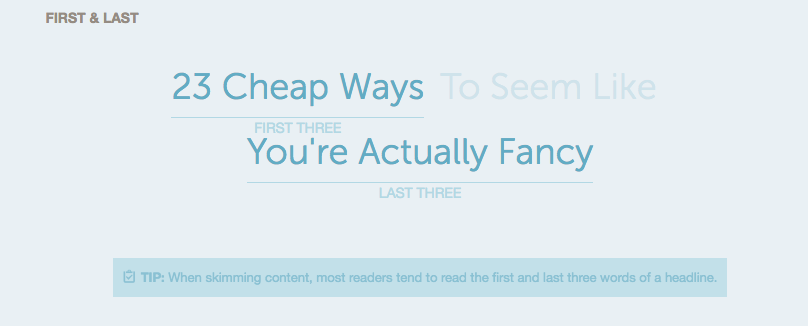 No more excuses for stinky, boring headlines.
If that headline analyzer grabbed your attention, Acrolinx is similar, but for your entire copy. This software "reads" your content (yes, before your boss has time to red-pen everything), scoring on:
SEO
Terminology
Spelling
Grammar
Style
Reuse
Readability
Informality
Liveliness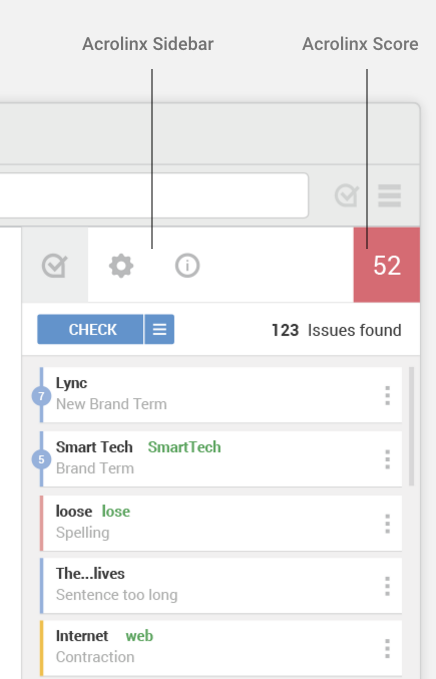 Not only does it give you an Olympic-like score, but takes your brand tone into consideration for all writers. Aren't robots neat?
Note that this software is most suitable for enterprise organizations and is priced that way.
This free app, writer or not, is a true lifesaver. Grammarly is an extension that acts as your little personal grammar police (but not like your annoying Facebook friends).
Anyway, I rely on this little guy for everything from emails to Twitter posts.
Here's an example (that I would never say IRL):

It yells at me with the following suggestions:

Though there's no more need to use Google as spellcheck, it's not an excuse to be lazy (sorry).
Named after one of America's greatest writers, this app is destined to make you famous (and hopefully not for a home full of six-toed cats). In writing mode, the app gives you a zen-esque writing platform so your eyes aren't crying from all the distractions. In editing mode, Ernest Hemingway himself descends down from the heavens and handcrafts your words. Kidding, but it does analyze it for these elements:
Readability
Simplified phrases and words
Elimination of adverbs
Reduced use of passive voice
Length and read time
Test it for free on the site or download the desktop version for only $9.99.
Most communications pros probably already have this bookmarked fo sho, but if you don't, do. The AP Stylebook is a journalist/content marketer/blogger's bible that gives the correct spelling and formatting of most words and phrases you'd ever use in your content. And AP style is constantly changing. For instance, "internet" was finally deemed a lowercase word this summer, which we've all been patiently awaiting.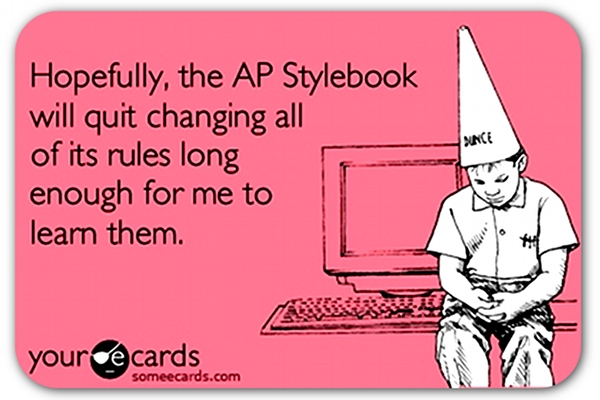 Though you could buy a hard copy of the Stylebook every year and flip through the pages until your fingers bleed, only to discover the phrase is outdated, the searchable digital version is a lot more efficient. Oh, and mobile compatible.
Also, bet you didn't know this rule:

AP Stylebook helps you fine-tune your writing and also win a lot of arguments.
A one-year subscription costs $26 for one user.
Wordy's team of professional editors provides a copyediting and proofreading service in real time. After pairing you up with an available proofreader from their network, you get to sit back and let them go to town on any file format.

All changes are tracked and you can chat with your editor, so you won't lose any quality first-draft thoughts. The only rule is don't fall in love.
Pricing ranges from $49 to $2,999 depending on the length of your copy.
Do NOT underestimate the power of Thesaurus.com, who has been my writing buddy since probably elementary school ("What's another word for 'butthead?'").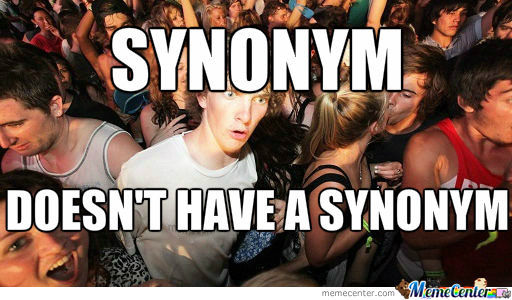 It's my beloved, my prize, my true love, a writer's BFF.
Have any fave writing tools? Share them in the comments, pretty please.