April 21, 2016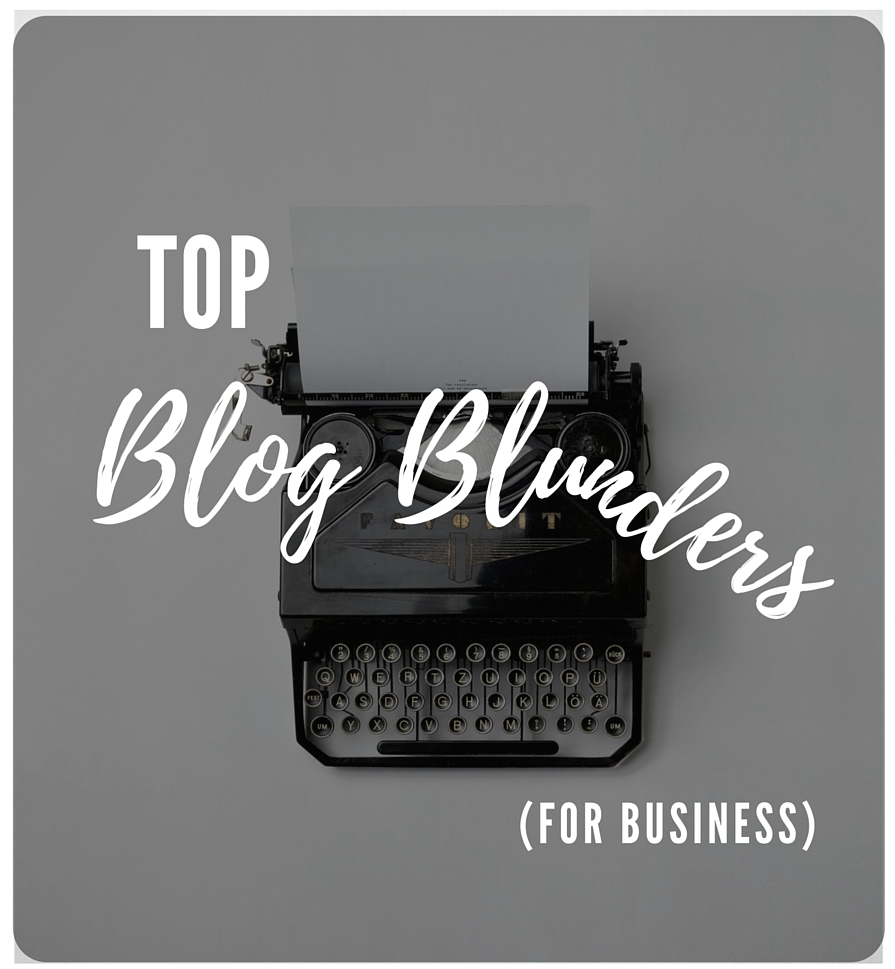 A blinking cursor on a blank screen is the devil on the shoulder of a writer. It's the visual manifestation of writer's block. My most recent episode? When I was trying to pen a guest article for a local business magazine. I wanted to contribute something that would educate B2B marketers. I know. Not very narrow. *Blink. Blink. Blink.* Then, I thought of ways I probe our clients when determining topics for their blog posts. "What's a common misperception or challenge you're noticing from your clients?" Well, for us, it's blogging. Devil gone. 
Blogs are some of today's most powerful digital marketing machines. According to a recent Social Media Examiner report:
Nearly half (!) of marketers identify blog posts as the most important content for their business
77 percent of B2B marketers are more likely to use blogging vs. 64 percent of B2C marketers
As a content marketer, that's music to my… eyes? Whatever. It's good news. If done right, blogs can:
Drive website traffic
Convert marketing leads
Position your company as an industry thought leader
Key words* here: if. done. right.
* (Content marketing pun intended)
While there are plenty of companies out there doing blogging right, there are just as many (if not more) doing it really, really wrong. What qualifies as "wrong"? A couple things, but the blunders all stem back to not approaching blogging strategically. Strategy is non-negotiable when it comes to blogging effectively.
However, there are a few mistakes that I notice the most often. Here are the top four missteps I notice from companies that "blog":
Misunderstanding its function—Some blogs are doomed from the get-go because companies have misunderstood, or tried to stretch, the definition of a "blog." A blog is not interchangeable with the "company news" or "press releases" sections of your website. A blog should be a collection of educational, helpful and informative content that isn't sales-y.
Forgetting to brand—A blog should be treated like its own media entity with a name, tagline and editorial mission statement. For example, our client Stellar, a Jacksonville-based engineering, design and construction firm, has a blog called Food for Thought. It's targeted at food plant manufacturers and owners (a niche segment of Stellar's services) and lives on its own website, stellarfoodforthought.net, with a design unique to the blog brand, including fonts, photos and email templates.

Not bridging to your expertise—Blog posts shouldn't be one-off pieces based on employee's personal interests or narratives. The content of your blog posts should tie back to your company's expertise and knowledge. Achieve this by finding the sweet spot between your company's expertise and your readers' information needs.
Abandoning your readers—The end of a blog post shouldn't be a dead end. Don't leave readers hanging. Suck them further into your marketing funnel by eliciting another action. This could range from encouraging the reader to download an e-book or email the author.
Is your company guilty of any of those mistakes? Infographics are shared and liked three times more than any other type of content; so, I created a handy infographic you can share on your social networks: