February 18, 2016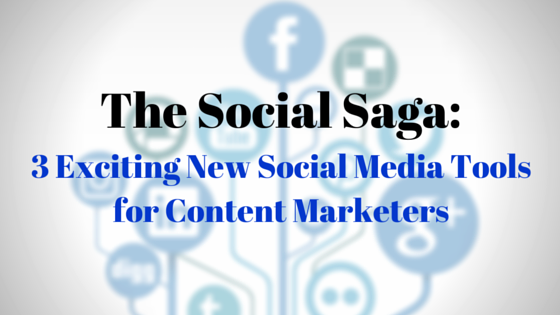 It's no secret there are (literally) millions of potential prospects just waiting to be found on social media. The hard part is figuring out how to engage them. Marketers spent years waiting for technology to catch up to the capabilities they envisioned. Soon, it'll be marketers catching up to all the potential social media has to offer. Not only do social media channels inherently support the inbound strategy — creating and promoting informative, non-salesy content to engage consumers and convert prospects — but now they're beginning to offer ways to track progress. Thanks to innovative new tools, social media is becoming more than just a convenient way to reach a massive audience, but a prime platform for strategic content marketing.
Everyone who's anyone is on social media (basically)
If it seems like everyone is on social media, that's because well, they basically are. According to Pew Research Center, 65 percent of adults use social networking sites. And that's only because the eldest demographics are still figuring out how to use touchscreens. Check out these social media usage stats, segmented by age group:
Ages 18-29: 90 percent
Ages 30-49: 77 percent
Ages 50-64: 51 percent
Ages 65+: 35 percent
Social media is clearly taking on a bigger and broader role in our lives, and it's showing no signs of slowing down. What started out as a way to connect with friends and family has become a platform to connect with the world and everything it has to offer. What does that mean for marketers? Our job is cooler and more far-reaching than ever before: content marketing on social media hinges on creating a very real, human relationship with followers., and as social media evolves, that sort of relationship is increasingly achievable.
Facebook offers new ad tracking, 'Instant Articles' feature
Facebook is second to none in terms of users (a whopping 1.55 billion people), and continues to find innovative ways to provide a better experience. Virtual reality speculations aside, Facebook is exploring features that should have marketers jumping for joy.
Conversion Lift
Consider social media ads: you create a beautiful, creative ad and throw it out into Facebookland with high hopes. Maybe it gets you a lead or two, but there's really no way to tell how well that ad is performing. Enter Conversion Lift. This is Facebook's way of saying, "Hey, marketers, we feel your pain and we're here to help."
Conversion Lift works like your basic middle-school science fair project: Compare the exposed group to the control group. One portion of your audience sees your ads, the other does not. As you share your conversion data with Facebook, you can see how much added impact your ads are having on conversion rates—the "Lift" part of Conversion Lift. (It's really not as clever a name as it might seem. Sorry, Mark.)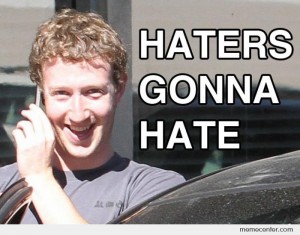 Not only does it allow you to see an ad's ROI, it also provides an easy way to conduct basic A/B testing. You can run campaigns together to see which one is more effective and learn which tactics work best with your social media audiences. While there are differences amongst various social channels, you should be able to apply what you learn from Conversion Lift to social networking sites other than Facebook.
Instant Article
Another intriguing tool Facebook's testing out is Instant Articles, which is very much what its name suggests. With Instant Articles, publishers can create content directly on Facebook rather than on an external page (though currently, it's only available on the Facebook app for iPhone and Android users). This means users do not have to click a link and wait to be taken to another site to load the article. Rather, they instantly access the story without having to leave the app; Facebook claims this is 10 times faster than standard mobile web articles. Lord knows our attention spans appreciate that.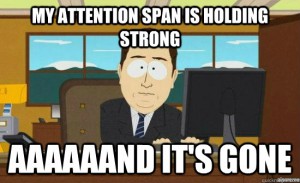 How many times have you grown frustrated with a slow-loading link and just decided the 15-second wait wasn't worth the read? Maybe social media itself is to blame for that, but that's beside the point. With Instant Articles, there's no more deciphering which links are worth it. As long as you're on your Facebook newsfeed, you've got your favorite news outlets readily available.
From a marketing perspective, I did have one concern regarding Instant Articles: If my content lives on Facebook, how do I determine how many people are reading it now that they're not visiting my site? But, Facebook saw this concern coming from miles away, because Instant Articles offer all the analytical benefits of a regular website.
Facebook uses comScore to attribute views to the publishers and has also made Instant Articles compatible with Google Analytics so publishers can see how audiences interact with their content, just like on a regular website. Additionally, Facebook is allowing publishers to run their own ads within Instant Articles, and keep 100 percent of the revenue.
Currently, Facebook is still testing the waters with a small set of publishers, including The New York Times, The Huffington Post, BuzzFeed, Slate and The Washington Post. But it wouldn't be surprising for Instant Articles to see instant success. Faster, smoother access to content makes for a happier audience that spends more time actually reading articles.
Pinterest introduces image search feature
Web content, especially on social channels, is predominantly image-driven. HubSpot compiled nearly 40 reports from 2015 that show exactly how useful visuals can be for content marketing. One study from Xerox reported that color images increase readership by 80 percent.
People are more interested in presentations that include some sort of visual, so it makes sense that they'd also want to use images to then conduct their searches. Using an image as the search term eliminates the frustration of not being able to accurately describe what you're looking for.
Google already offers this tool (because what hasn't Google figured out?).
However, the ability to conduct an image search within a social media platform can be especially beneficial: images on social media can be easily traced back to the company that posted them.
Pinterest is one social channel that has already introduced its own image search feature. Pinners simply tap on a Pin and crop it down to the specific item they want, and Pinterest finds them visually similar Pins. For an image-based site geared toward consumer products, this certainly seems like a smart move.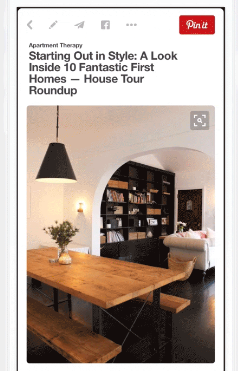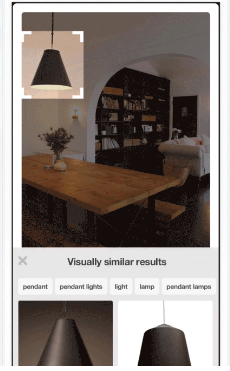 Considering most social channels are increasingly acting as search and discover platforms, image search will likely catch on elsewhere, too. Put simply, it's an easier way for people to discover what they're looking for, which creates a smoother ride through the marketing funnel.
Image search especially useful for B2C businesses, as it's geared toward specific consumer products and services that can easily be represented by an image. However, B2B companies shouldn't write off this capability. An easy way to ensure you're making best use of visual supplements is to ensure they include targeted, easily searchable descriptions, as well as accurate alt text.
4 simple tips for marketers leveraging social media
As social media continues to hog its hefty share of the Internet pie, it's important it remains a major thread in the spider web that is your content strategy. That means marketers must understand how to best use these platforms to their advantage.
While social media is often utilized as a convenient distraction, you must remember it's original purpose: to connect people. And marketers can leverage it to connect with their prospects—as long as you approach it the right way.
Be informative

—Informative content should remain at the heart of your presence on social media, no matter what. People want to learn about what interests them. If your content is popping up on their news feed, it's because their behavior patterns indicated they're interested in something you offer. The last thing you want is to disappoint them because you couldn't deliver the useful information they expected to find.

Use visuals

—If it wasn't clear in the above section, content without visuals is social media suicide (see: image search). Content with images attracts 94 percent more views than content without. You're competing with millions of other users for a person's attention. The more engaging your visuals, the better chance you have at earning a click. It won't be long before it's video vs. images, rather than images vs. no images—hop on board now.

Don't be antisocial

—Lurking in the shadows won't get you far with Internet audiences. The goal of using Twitter or Facebook or LinkedIn is to engage and interact with the people interested in your content and company. Let your personality shine through! We sure do; snarky and smart (with a side of wine) is our sweet spot. For example: check out our Crimes Against Content holiday game. We really let loose with that, and guess what? It nabbed us an ADDY. If your brand doesn't have a personality, get one. Quickly. Robotically retweeting content just makes your account seem like a boring string of advertisements. Respond to your followers' comments. Spark a conversation. You never know how far that'll go with people.

Share during leisure times

—TrackMaven conducted a study analyzing 1.1 million blog posts and nearly 2 billion social shares. They discovered that there is a significant discrepancy between when blog content is published and when it is shared on social media:
87 percent of all blog posts were published during the workweek, with Tuesday and Wednesday as the most popular days.
But, 18 percent of all social shares occurred on Saturdays, and 14.6 percent on Sundays.
The majority of blog posts were published between 9 a.m. and 6 p.m. EST.
But, social sharing occurred most often between 9 p.m. and 12 a.m. EST.
People share content most often during leisure times, which makes a lot of sense. When you're relaxing and browsing social media for the fun of it, you're more likely to share content than during work hours. And yet, most blog posts are missing out on that peak sharing time.
This doesn't mean you need to completely shift your blog posting schedule. Sharing during the week wasn't too far behind weekend sharing, so there's no need to be a night blogger. But, be aware that your content is most likely to get the engagement later at night when people are most active on social media. Promote your content then to ensure you're reaching as much of your audience as possible.
We often treat social media as something that's just there. But it's evolving beneath our fingertips every day, providing newer and better capabilities, which most of us probably didn't realize we could have. It's never been easier for marketers to connect to their prospects, and social media is a huge reason for that.
What do you think about social media's growing role in content marketing?