June 19, 2015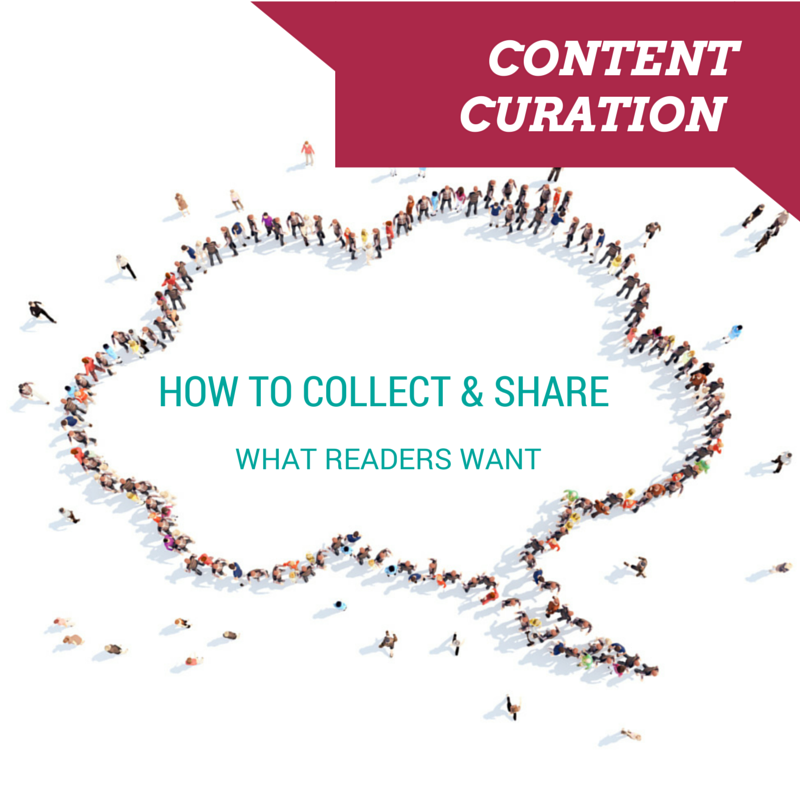 A recent study by Ascend2 revealed that 53 percent of marketers feel a lack of internal content creation resources is their biggest content marketing challenge. If content marketing is part of your job description, you may feel 53 percent is a little low, given all the researching, writing, editing and image searching that goes into creating a single blog post. Luckily, your audience can appreciate content you share that isn't necessarily penned by you. Sharing content with your prospects and customers that you didn't create to build trust and credibility is called "content curation," and it's an important tool in the content marketer's toolbox.
Some of you may already be curating content without realizing it. But effective content curation goes beyond a simple forward or share (that's content aggregation). Content curation requires putting your own two cents on the content you're passing along. Don't just repost something you think would be of interest to your followers; give a little insight into why you think the content is valuable. It doesn't have to be wordy, just a "little something extra."
By doing so, you're playing a valuable role in helping your audience sort through the glut of information available today on the Internet and pointing them to what's worth their time, and why they should pay attention to it.
Here are some tools and best practices to help you get started:
Use the proper content mix. No one wants to hear you drone on about only your company, or promote only your blog posts. Keep your readers engaged by only talking about yourself and your products 65 percent of the time, saving the other 35 for relevant third-party content.
Remain true to your audience. The quickest way to lose followers is to start spamming them with curated content they don't care about. Actually, the quickest way to lose followers is to start curating political and religious content on your company accounts, but you already know that, so I digress. Be sure the content you're sharing reflects your buyer personas.
Keep it visually appealing. You can also create a new cover image to breathe fresh life into third-party content. Don't be afraid to pull interesting stats from someone else's posts to create an infographic or image of your own. Which brings me to my next point:
Give credit where credit's due. This isn't just to avoid potential legal issues down the road, it's another way you can maintain transparency and credibility with your audience. It's also a great way to boost the sharing of your content since the authors tagged in your posts will often share with their networks.
Don't be afraid to promote your competitor's content. Showing your rival some love may not sit well with many of you, but it demonstrates that you're on their level (or higher) and that you acknowledge and respect them in the marketplace.
Content curation tools
Get started with these tips and tools:
Because the Internet has an estimated 1 billion websites, it's impossible to comb them all for relevant content. Here are a few tools that aren't all necessarily designed for curation, but can help you separate the jewels from the junk with little to no investment:
Buzzsumo – various subscription levels are available, but without even signing up for an account you can enter a search term like "dog obedience" (if you knew Boomer, you'd understand) and see the most popular content available, including social shares broken down by the "Big Five" social platforms as well as total shares. In case you're wondering, Golden Retriever Hilariously Fails Dog Obedience Competition was the most shared post based on my query, with more than 715 thousand shares (and it's totally worth the click). Use this intel to see which topics are trending and could potentially appeal to your audience.
Flipboard – use Flipboard to collect content, as well as promote it. This visual magazine feels a lot like Pinterest, where you can follow different publishers and create "magazines" of yourown where other Flipboarders can follow you. Add a Flipboard button to your website and users can easily add content from your site to their magazines, by clicking "Flip It" from their browsers, spreading the love that much more.
Google Alerts – a more old-school approach for sure, Google Alerts should be the bare minimum tool (it's totally free) to not only keep an eye on what your competitors are doing, but receive instant, daily or weekly alerts on topics of your choosing.
Of course, there are more sophisticated tools for content curation, some costing upwards of $500 per month. This post is meant to be a baby step into the content curation pool, not a Triple Lindy. Here are some additional resources for when you're ready to get super-serious:
The Ultimate Guide to Content Curation
11 Content Curation Tools Every Marketer Needs
The Content Promotion Manifesto
Which tools have worked best for your content curation efforts? Please comment below with any lessons learned or additional tips that can help readers like you.