April 15, 2015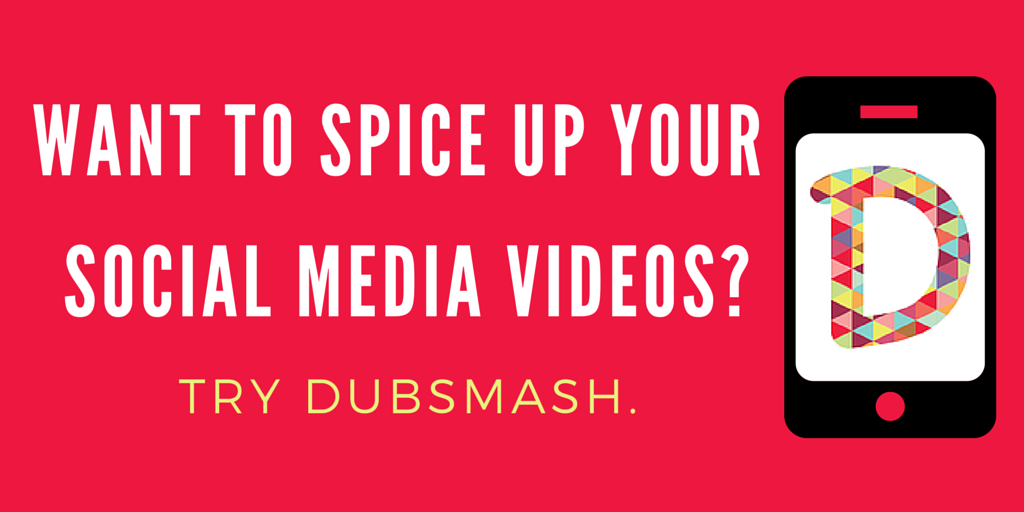 When scrolling through Vine the other night, I came across a ton of videos with the text overlay "dubsmash.com." How? One of my favorite celebrity Viners, Eric Stonestreet of Modern Family, was re-vining tons of these videos showing fans acting out one of his character Cam's hysterical scenes.
These are clearly set to a pre-recorded sound clip—and notice the crisp sound.
I've always wondered how Viners set their posts to music, soundbites and other audio so seamlessly. When I've attempted to do something similar in the past, it's always morphed into some big production (with a less-than-awesome outcome). For example, a few months ago in celebration of Moe's Free Queso Day (one of my favorite holidays), I tried to upload a Vine set to music for the #TeamQueso social media campaign Moe's was running, and it was a huge headache. I had to pull up the song I wanted on my MacBook (NSYNC—judge away), blast the volume high enough for my iPhone to pick it up, find the exact part of the song I wanted and hoped to capture the song while filming in the tight six-second constraint. This took FOREVER and my queso inevitably went cold. No bueno. Result below:
I wish I knew about Dubsmash then. Dubsmash is a smartphone app that allows you to set videos to a HUGE library of sound clips ranging from songs, movie clips, animal sounds, cartoon noises and more. You can even upload your own sound, if you want.
Here's how Dubsmash works:
Download and open the app

Register (Not a lengthy process at all. Just enter your email, a log-in name and password.)

Search for your sound

Click on the sound and press "start" to record your video

Save it to your phone's

camera roll

Upload the video to the social media platform of your choice (Vine, Instagram, Twitter, Facebook)
PS: You can also send your videos to friends, which I have a feeling I'll have more fun with than anything. (There are Paula Deen sound bites, people.)
Using Dubsmash to spice up your college athletic department's social media videos
There's a ton of value in using Dubsmash for your brand/company's social media videos when you want to produce something directly from your smartphone, fast (and free). I really see a ton of benefit for colleges and their athletic departments given Vine's demographic of teens/early 20s. Here are a few Dubsmash ideas for college athletic departments, specifically:
Film mascots set to songs, animal sounds and other quirky soundbites. Mascots are always an easy visual to capitalize on and this is an simple way to film 'em with special sound effects in seconds.
Encourage fan/student engagement by having them post their own Dubsmash videos lip-syncing a soundbite from a team press conference or coach/athlete interview (upload the specific soundbite sound yourself). Share your favorites like Eric Stonestreet did above.
It's baseball season. Dubsmash has some clips from Sandlot. Post a short video of your baseball players lip-syncing to one of the Sandlot scenes available. Think of it as a free, easy version of this:
Vine is all about trends. Videos of a soundbite go viral and tons of top Viners post their own spin on it. Ride the trend of the moment with your own creative video—get the soundbite from the Dubsmash menu "Popular Vines." But first, hop on Vine to get a pulse for the videos that are being posted and which are going viral (and ensure it's an appropriate trend to capitalize on because some contain vulgar language).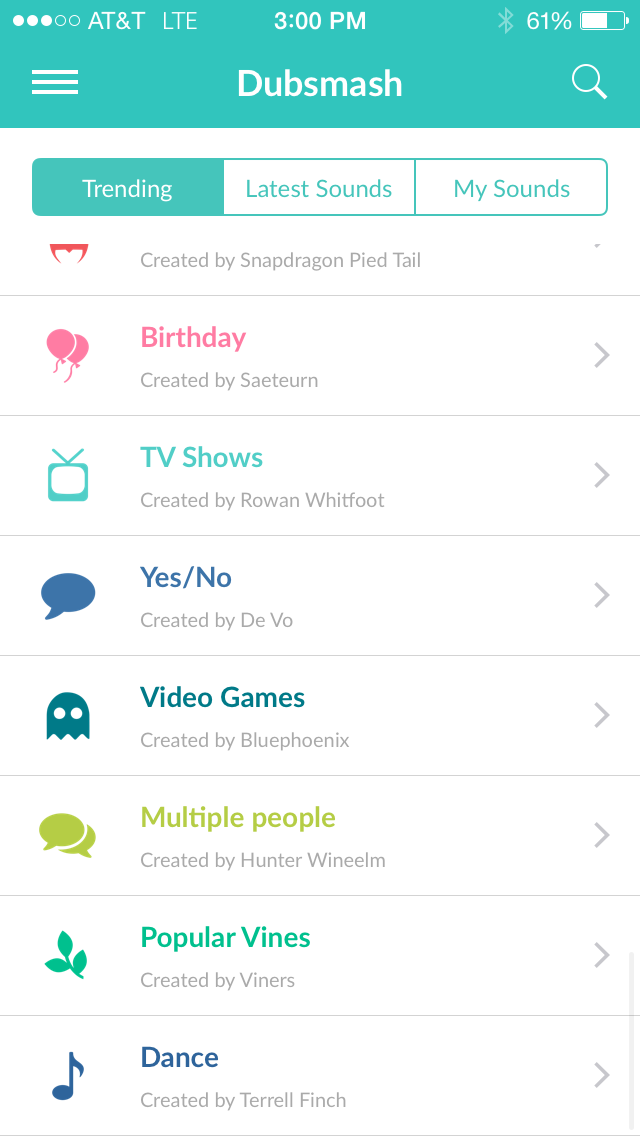 Do you have any cool ideas for using Dubsmash? Or have you used Dubsmash before?