January 13, 2015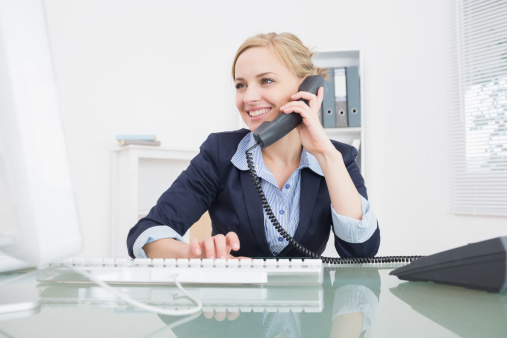 I'll admit it: I hate talking on the phone. I'm in my early 30s, so I certainly grew up with the phone as my primary means of communication as a child and through my teens, but my professional years have been spent relying on Google, email and social media for any communication I cannot conduct in person. I'm a huge proponent of getting out and meeting people in person, but I absolutely loathe having to talk on the phone.
When I was a practicing attorney, I liked doing things by email so there was always a record. However, when I became a journalist and started writing for Forbes and then ESPN, I had to get over my aversion to the phone in order to interview sources for my stories. Then I joined Reputation Ink, and I was encouraged to pick up the phone to follow up on pitches and get to know editors.
Why I'm embracing the phone
Today, something happened while on the phone that completely sold me on the power of the phone call. We have a client who was looking to place an ad. Most publications have ad rates you can easily access on their website, so I went there first. Although ad rates were published, I couldn't decide exactly which package would fit my client's needs. So, I took a deep breath . . . and picked up the phone.
After being transferred around a couple of times (one of my big pet peeves about the phone – time drain!), I finally got to the editorial director. Not exactly the person I thought I'd be speaking with about ad rates. As it turned out, the editorial director was working on a story related to the subject matter of the ad I wanted to place, so the salesperson sent me to her thinking perhaps our ad could become part of the story. And, it is!
By spending 10 minutes on the phone with this publication, and a few emails afterwards, I got my client placed in the story for free – no ad necessary! I would imagine the odds of that happening if I'd simply filled out the ad form on the website and submitted my copy are pretty low.
Why you should start picking up the phone
One of my aversions to the phone is that it takes more time than a Google search or an email. Of course, part of that is my fault, because I'm chatty. I'm bound to end up in a conversation about the weather or sports or some other random thing. But, that's exactly why I should embrace the power of the phone. I pride myself on being great at building relationships, and although I think I do a pretty good job of meeting people in person and following up by email and arranging future meetings, I wonder how many relationships I could take to the next level if I simply picked up the phone.
If you work in public relations like I do, the phone can be a powerful tool. Unless you're focused on a particular local market, you probably deal with journalists and other professionals across the country you'll likely never have the chance to meet face-to-face. Although I think I've developed some pretty good relationships via email and social media, it's the ones where we've had the opportunity to talk on the phone or in person where the relationship has truly matured. Maybe the editor tells you about a special section they have planned for next month that didn't make the editorial calendar or shares that in a recent meeting they discussed the need for more content in specific area. It's very unlikely you'll get this level of information by email, especially if you're just another name in their inbox they know nothing else about.
Building relationships is vital in any industry
My very favorite book on building relationships is Winning the Customer by Lou Imbriano. In the book, Imbriano talks about logging away personal data on potential and current customers, from their spouse's name to if they're a dog or a cat person to whether they like to golf. He goes on to talk about ways to leverage this data, like knowing which customers to invite to a golf tournament, but he also focuses on how learning that type of information is vital to developing a personal relationship.
I can't tell you the number of people I've hit it off with because I can talk sports and how that can lead into amazing business relationships in industries that aren't even in the sports realm. At the end of the day, people want to do business with people they like and enjoy being around. You can't be that person if you're just another random person in their email inbox.
The next time you find yourself typing a question to someone you'd like to do business with, stop . . . and pick up the phone.