November 20, 2014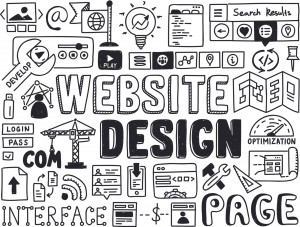 It won't take much convincing to make the case that your corporate website is one of your hardest-working assets. It's:
• Your brand's first impression for most people
• A marketing and sales tool that works 24/7/365
• An information resource for prospects
• The most powerful recruitment tool
• Where visitors turn into leads, and hopefully customers
With the typical lifespan of a corporate website lasting three to four years, you'll want to make sure your decision is one you can live with for that long. One of the best ways to avoid buyer's remorse is to not let price be your deciding vote when choosing a web firm.
There's an old saying in advertising, "you're only as good as your last ad." Although the marketing model has changed in many ways, the core principle is the same: you're only as good as your last project (website, e-book, etc.). Companies that understand this won't undervalue their work to get your business.
I had the privilege of picking the brain of Anthony Bielobockie, partner at web design firm Red Fin Group, to help hammer home that clients should focus more on value than price when choosing a web firm. Several factors should be considered prior to making a decision, including:
Design
First and foremost, design should be:
Customized
Many clients will try to cut costs by requesting slight modifications to a pre-designed template. At Red Fin, they refuse to compromise for two reasons:
1) It's hard to communicate a brand's unique story in a pre-fabricated design
2) Off-the-shelf templates are a great way to set a project up for failure from the start
Have you ever looked at a design and not liked it, but you just weren't sure why? Something just felt off? That usually boils down to attention to detail. Sweating the details can make a site feel a lot more polished and expensive than it actually is.
Does the type look finessed instead of slapped on as an afterthought?
Is the design pleasing to the eye, or does looking at it make you anxious?
Is there an established hierarchy of information to help the viewer along?
Does the photo retouching look realistic?
Strategic
Just as important, if not more, is the idea that every design decision should tie back to the brand and strategy and best user experience. Websites that look pretty are great, but the whole mission of having one is to generate leads and ultimately convert them to sales. Working conversion flow into the design helps visitors quickly get through the information and inspires them to act (download an e-book, view a demo, contact a sales rep).
What you see on your screen is only half of the story
The real magic happens under the surface. Therefore, you need a firm that takes a holistic approach, focusing on the big picture, which also includes:
User experience (UX)
For maximum site success, the complete user experience should be factored into the architecture and design. It's not enough to see how things look on a laptop. The mobile and tablet experiences must be up to par as well. Calls to action and other important information should also be displayed in a way that carries visitors through and makes it super simple to find what they're looking for. You only have a few seconds of their attention to make this happen or you'll lose them:
Industry-specific rules
Mom-and-pop establishments can usually get away with sites that look great without too much going on under the hood. But for industries that are more regulated, you don't want your web project to be the learning curve for your web firm. Many industries require unique rules you may not know about until it's time to design your site, such as:
Government organizations – require that sites are built to stringent ADA requirements that can affect design and functionality
Private equity firms – the SEC has very specific rules about what these sites can and can't do, from avoiding marketing language to keeping the financial details only visible to accredited investors
Law firms – must avoid marketing speak and adhere to American Bar Association rules specific to their state. Words like "expertise" and "specialize" are almost always against the rules.
e-commerce sites – sites that accept payments from the major card brands must comply with the Payment Card Industry Data Security Standard (PCI DSS), which helps protect valuable customer data
SEO-friendly architecture
From HTML5 to canonicalization, ensuring the information is organized in a way that appeals to Google and Googlers can greatly ramp up your organic search results. Of course, the site content is important, but how things are tagged and indexed can really increase your web traffic without even trying. According to Ironpaper, only 27 percent of sites use HTML5, but those sites account for 49 percent of page views.
Technical integration and implementation
Large websites often feed into several third-party systems for everything from user notifications to industry databases and payment processors. It's a must that your design firm can not only coordinate with your internal IT team, but ensure your site is fully integrated with a host of complex software platforms.
Site traffic
Once sites reach a certain threshold of 3,000 to 5,000 unique visitors per day or more, a simple GoDaddy or Bluehost server won't do the trick. Multiple load balance servers (forgive me for geeking out) add some expense but also complexity. You need a firm experienced with this level of complexity. If you're a national restaurant brand or tourist attraction, you want the traffic. But you also better be sure your site is functioning properly when millions of visitors per month click on it.
Site promotion
An often-overlooked element is how to promote a shiny new site after it goes live. Work with a firm that has proven experience in developing and deploying successful web campaigns.
Building a website is a lot like buying a house. It's a substantial financial investment you will need to live with for several years. For best results, be sure that what's happening under the surface is given just as much attention as the aesthetics. Site design, architecture and functionality are what separate successful sites from online wastelands.
Have questions about your upcoming web project? Contact me at heather@rep-ink.com.