October 23, 2014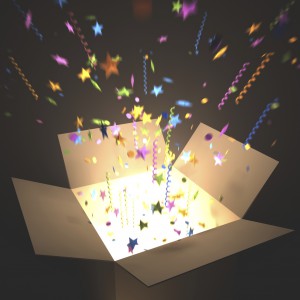 Acquiring new customers is a full-time job. It's easy to get caught up in feeding the acquisition machine and neglect those who have already evolved from visitor or lead to the prime position of customer.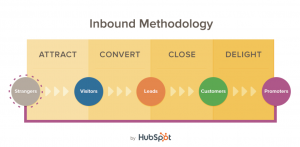 Truth is, it costs businesses 6 to 7 times more to attract a new customer than retain an existing one. So how do you go about keeping the customers you have?
It's no coincidence that companies with great customer service are also ranked high in employee engagement and satisfaction. But you can't have great customer service and delight first. As HubSpot's Loree McDonald so eloquently put it, "Inspire from within and influence outwards."
According to Gallup, 70 percent of employees are disengaged on the job. That's an overwhelming majority of workers who aren't motivated to even attempt customer delight. In order to change this, you should first:
Educate your employees
They should be properly trained in not only your products and services, but also listening and empathizing. Identifying a customer by their persona should also be second nature.
Invest in your employees
In an extreme case of employee engagement, creative agency thinkParallax is giving each employee $1,500 to take an exotic vacation to a place they've never been. Then they have to blog about the experience. This investment has multiple benefits built in, as employees return refreshed, inspired to do even more great work for clients and feeling appreciated (and delighted). It's not about the dollar amount, it's about demonstrating how you value your most important company asset. Find smaller ways to show you're invested, from company retreats to flexible hours.
Make customer delight part of your culture
Customer delight should trickle down from employee delight. It should be part of your company's philosophy to provide the best customer experience. And remember, customer delight shouldn't happen post-sale. Every step of the buyer's journey is an opportunity to delight in some small way.
Empower employees to do the right thing for your customers (and prospects, leads, etc.)
Now that you've trained or hired employees who align with your company philosophy, give them freedom to surprise and delight customers in their own way. Sure, some parameters should be set into place. For example, customers should receive the greatest attention since they are cost effective to keep.
Forget the sale, solve the problem
Whether your team is assisting a prospect, lead or customer, the end result should be the same. Solve for the problem and the sale will follow, or at least some goodwill. Resolving an issue immediately could prevent a viral campaign bashing your company.
Create content just for customers
They know the majority of your focus lies in attracting new customers, and they don't like feeling left out of the equation. Custom content for customers doesn't have to be anything too expensive. It could be an ebook to help them run their businesses better, or be as simple as remembering them on their birthday.
Although keeping the customer happy is the intended goal, there's usually a side effect that is just as, if not more, powerful. The customer transitions into your best advertising campaign.
Here's how Reputation Ink went from a customer to a promoter earlier this month:
One morning, someone knocked on our door and dropped off a box of business cards for one of our team members. We were very perplexed by this, as she had already received a box of business cards from the same local vendor, Tom's Printing. We were absolutely pleased with the first run of the cards, which were printed on fancy paper and have a snazzy rounded corner that gives them that "something extra." But the printer wasn't happy with them and took it upon himself to reprint the whole run—for free. This wasn't the first time we'd used this printer, and we've always been pleased. But now we experienced an above and beyond situation, and quickly went from customers to promoters.
We wrote rave reviews on the printer's Facebook and Google+ pages, and tweeted/retweeted its praises to more than 2,000 followers.
Big thanks to @TomsPrinting! Surprised us w/ new biz cards ON THEM because they wanted to make one of our previous orders even BETTER! #jax

— Reputation Ink (@Rep_Ink) October 3, 2014
According to HubSpot, only 7 percent of customers feel their service experience exceeded their expectations. Imagine how surprised (and delighted) you'd be if a company went above the status quo. Would you tell people about it? Share the experience on social media?
Every day your employees have the opportunity to create that experience for your customers. You just have to give them what they need and step aside.