August 29, 2014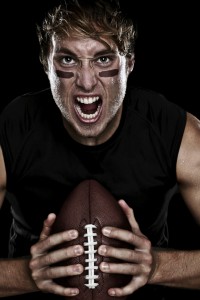 We did it! Before stepping out for a long weekend full of football, BBQ and beaching it, take a look at this week's noteworthy PR stories:
Déjà vu for Yahoo's football fantasy users
Speaking of football, the season got off to a rough start for thousands of die-hard fans who were left beyond irate on Sunday night when the LIVE draft of Yahoo's fantasy league—the one where people carefully research and plan their top picks for—was completely disabled by technical issues. Of course apologies were flowing freely, but maybe they were too little and too late. This isn't the first time the Internet giant encountered technical snafus at a crucial time during fantasy football season. Similar issues occurred back in 2012 when the site crashed a few hours before kickoff on a game day, and last-minute trades were shut out. This year's draft was rescheduled for Monday night, but our guess is there are millions of football fans who will be removing Yahoo from their roster next year.
Google pulls the plug on Google Authorship
Only the good die young. Unfortunately, Google has decided to nix its Authorship program, which rewarded content creators for doing a good job by ranking their posts high in search results. The main reason this "experimental" program got the axe is because adoption was low. For now, we'll just have to wait and see what other experiments those innovative guys and gals have up their sleeve.
Why didn't Ferguson coverage go viral on Facebook?
If you spent any time on social media last week, you couldn't miss the ALS ice bucket challenge. What about the #Ferguson coverage on Twitter? The fact that Ferguson didn't really show up in Facebook feeds is a phenomenon with multiple theories. Is it the difference in algorithms? Is it the fact that most users don't go to Facebook for their news? Pew Research Center serves up several possibilities to the disparity between how the social networks serve up news.
Vogue.com gets a makeover
It's difficult to keep it fresh in the fashion world, especially after 120 years in the business. This week, Vogue announced a new website designed to extend the magazine's offerings, not replace them. This strategy is one that could do well in a world where print publications are struggling with the transition to digital. The magazine has also staffed up with the intent of offering much more original digital content.
ModCloth pledges not to Photoshop its models
ModCloth is the first fashion retailer to boycott the Photoshopping of its models in advertising. The retailer proudly signed the Brave Girls Alliance's "Heroes Pledge for Advertisers," which intends to reshape the way women are portrayed in the media. According to the pledge, any materials that contain retouched photos of models will be noted with a "Truth in Advertising" label on the ads. The pledge goes beyond adjusting model size to include abstaining from changing color, adding or deleting any physical features. Is this strategy sustainable for selling fashion? Either way, it's a huge step forward in diminishing the unattainable beauty showcased in the fashion world.
That's something we can all feel good about as we reach for dessert during the holiday festivities. Enjoy!