August 7, 2014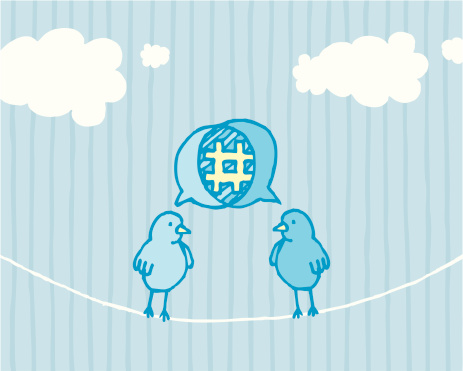 Even if you think you understand how to use social media for professional development, you probably aren't taking advantage of Twitter chats. I know, you're probably picturing an AOL chat room circa 1999, but Twitter chats really are the hidden gem of social media for professionals. From staying on top of new developments in your industry to landing a job interview, Twitter chats are a largely untapped networking resource.
What is a Twitter chat?
Generally speaking, a Twitter chat is a planned event with a pre-determined hashtag (such as #AIAchat for the American Institute of Architects) in every tweet so that you can follow the hashtag in order to view and participate in the chat. Most chats are recurring, many on a weekly or monthly basis at a set day and time. There is usually a moderator who leads the discussion, often specifying the questions/issues to be discussed.
The AIA has a monthly chat that provides a great example. Each month AIA chooses a specific topic to tackle and a moderator offers up several questions over the course of an hour to stimulate discussion on the topic.
Here's an example of a question from AIA's chat in March focused on "Communicating the Value of Design":
ok – let's kick this off Q1 What architectural and design buzzwords need to be retired? #aiachat

— AIA Media Relations (@AIA_Media) March 5, 2014
And here's an example of someone who engaged in the chat:
#aiachat A1: "Certifiable" re: green bldg. Either it's certified or it's not.

— Katie Weeks (@katieweeks) March 5, 2014
Who can participate?
Generally speaking, Twitter chats are open to the public.
Who participates?
It varies depending on the particular chat, but typically there are a wide range of participants from entry-level professionals all the way up to executives. As someone who has participated in dozens of Twitter chats and helped start two in the sports industry, I can assure you that organizers are thrilled to see new people join, so don't be nervous.
How do you join a Twitter chat?
Depending on how you access Twitter (via Twitter.com, TweetDeck, HootSuite, etc), there are different ways to follow the chat. I use TweetDeck, and when I search for the hashtag it gives me the option to open a new column with a stream of all tweets with that hashtag. HootSuite seems to do something similar – opening a new window with the stream, which you can then add in as a column. Perhaps the easiest way is to log into your Twitter account through TweetChat.com. This site allows you to enter the chat hashtag and even automatically populates the hashtag into your tweets so you don't have to remember to add it.
What do you do once you're "in" a Twitter chat?
Most chats have a moderator or two who send out selected questions for everyone to answer. The general practice is for the moderator to label questions (i.e., Q1, Q2, Q3, etc.) and for participants to indicate the question they're answering (by labeling their answer A1, A2, A3, etc.) and to always include the hashtag for the chat. You don't have to reply directly to the moderator (there was no need here to include @AIA_Media in your answer), but you do need to always include the hashtag in order to be part of the chat. If you see an answer or comment from someone you want to respond directly to, feel free to do so.
What's the value of participating in a Twitter chat?
It's the easiest, cheapest networking you'll ever do. You can do it from your couch in your pajamas if you want. No need to buy a new suit or travel 1,000 miles. No sprinting down the hallway of the conference center in high heels trying to introduce yourself to someone (yes, I've done that).
You can simply tweet without interacting with anyone and hope someone engages you. Or, you can be more proactive and interact with other professionals in the chat. It's also a great prelude to an introductory email to someone you'd like to meet. By pointing out in the email that you participated in the same chat, it can be much easier to make a connection.
In addition, more professional organizations and publications are hosting Twitter chats. Many use guest moderators each week or month. By volunteering to lead a chat, you can showcase your expertise in an area and easily introduce yourself to those participating in the chat. In fact, I received an email from Law360 this week asking for attorney volunteers to host an upcoming chat on competition law. The opportunities are out there if you look around your industry.
If you'd like to see an entire chat, AIA archives all of their chats here.