June 27, 2014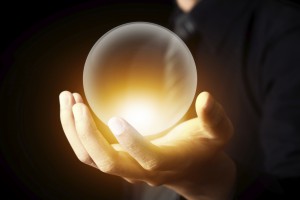 Happy Friday! This week has been an exciting one, with the return of HBO's "True Blood" and the U.S. advancing to the next round of the World Cup, even after a loss to Germany. With all these fun distractions you may have missed some of this week's notable news in PR, social media and content marketing:
Repurposed press release = plagiarism for one Jacksonville marketer
Unfortunately, this PR faux pas happened right here in our town. According to PRNewser, an unnamed marketing "professional" was outraged when a press release was repurposed into a Jacksonville Daily Record article because no credit was given to the marketing staff who wrote it. The marketer went on to accuse the journalist of outright plagiarism. We think this is more like narcissism, but you be the judge.
Computerworld says goodbye to print edition
As print magazines continue to slowly fade from existence, one that had a nice, long run is calling it quits. After 47 years in circulation, Computerworld  is saying sayonara to the offline world. The last printed edition of the magazine was circulated this week, while digital versions will still be available online. The publication plans to launch a tablet-friendly digital version in August and promises a redesign of Computerworld.com later this summer.
The FAFSA insulted student loan applicants with major Twitter fail  
The Office of the Federal Student Aid (FAFSA) tweeted in poor taste on Tuesday, making fun of "poor" people who need to apply for financial aid to pay for college. The tweet included a meme with the scene from "Bridesmaids" where Kristen Wiig is having trouble staying in first class on a flight and included the text, "Help me, I'm poor."
The following day, FAFSA tweeted an apology, and Dorie Nolt, press secretary for the U.S. Department of Education, issued a remorseful statement, but the tweet cut deep with over 1,400 retweets before it was deleted.
Early sharing rates predict which stories are going to go viral
According to research just released by NewsWhip, early shares can predict how large a story will grow. Sharing rates in the first hour of a story can help predict how viral it will become in the next 23 and beyond. Researchers at the Irish Centre for High-End Computing (ICHEC) analyzed around 140,000 stories, and could predict 79 percent of the biggest stories based on their shares the first hour. What this means for marketers remains to be seen, but apparently slow and steady is not the way to gain traction on social media.
Always ponders why "run like a girl" can't also mean "win the race"
In a new ad by Procter and Gamble's Always brand, boys and girls explore the meaning of "like a girl" and P&G transforms it from an insult into a battle cry for girls in that inevitably awful phase called puberty. The video already has over 1 million hits on YouTube, and will hopefully start a movement that girls and boys can stand behind.