May 22, 2014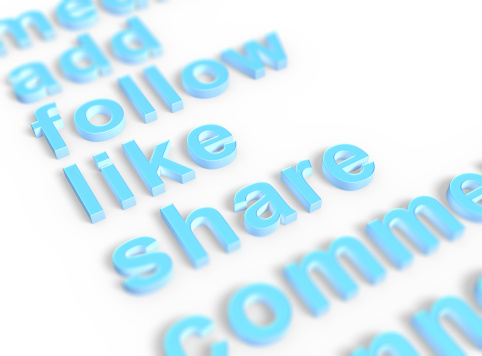 In February of this year, LinkedIn opened its platform to long-form publishing through a program called LinkedIn Publisher. Building off the success of its LinkedIn Influencer program, where industry experts like Richard Branch and Martha Stewart post long-form content, LinkedIn decided to expand the opportunity to all members. Initially just 25,000 members were offered the ability to publish long-form content, but others can gain access through an application process.
The application process is fairly simple, requiring simply your name, email, LinkedIn profile URL and two links to examples of professional content you've written. I was accepted as a writer within a couple of days after submitting my application, although there is no standard reply time. If you're not accepted right away, don't worry. LinkedIn says the platform will be open to all members in the future.
Extend your reach
For me, the best part about publishing on LinkedIn Publisher has been the ability to extend my reach. Not only am I connected with people on LinkedIn who don't follow me on other social networks where I might promote my work, but the LinkedIn Publisher platform makes your posts visible to members outside of your network in a number of ways.
First, there's the expected ways, like when someone you're connected with likes or shares your piece. As people with whom you're not connected discover your content, they can follow your long-form work without connecting with you directly. There's also an algorithm at work that can add your posts to relevant channels on LinkedIn Pulse, LinkedIn's news site and app. For example, a post I wrote yesterday, "Three must-haves to guide your professional life," was added to the Your Career channel, which has nearly 1 million followers, about 998,000 more than I have on my own.
I've chosen to double-post some of my blogs from INKsights to LinkedIn Publisher, assuming I'd reach a different audience, and as you can see below, only once has my INKsights post received more reads than my LinkedIn Publisher post.
| | | |
| --- | --- | --- |
| | INKsights | LinkedIn Publisher |
| Which Final Four team does Twitter best? | 685 | 1,297 |
| The time to embrace Twitter for professional development was yesterday | 60 | 125 |
| Social media lessons from US Airways (and Tide and Oreo) | 618 | 6,540 |
| How to get the most out of the next conference you attend | 345 | 248 |
| Tips for planning a great women's conference | 59 | 783 |
I've also written some new posts on LinkedIn Publisher that have not appeared elsewhere. One received 5,479 reads and the other 2,712 reads. Five of my seven posts on LinkedIn Publisher have been flagged to be added to a channel, and those posts have the greatest number of reads as a result. In addition to the reads and new followers, I've received dozens of emails and tweets from people who have newly discovered my work and wanted to connect.
What to write
If you look at LinkedIn's suggested topics, you'll notice most of them center on career advice, and indeed, the posts I've written that have received the most reads and comments have been career advice pieces. After all, LinkedIn differentiates itself from other social media platforms by focusing on our professional lives.
Many of you probably find it challenging to find the time to write for one blog, so the prospect of writing on another platform might be daunting. However, my experience so far has been that pieces can easily be recycled and reach a new audience. For example, the piece that has done the best for me on LinkedIn Publisher, "The importance of finding a career peer," was a blog I originally wrote for my own website last November. I simply tweaked a few sentences to add in more recent experiences and added new subheadings I didn't have in the original piece. The whole process probably took me 20 minutes, and I'm positive from the feedback I received that I reached an entirely new audience.
If your other professional writing is on more substantive topics – maybe you write about construction law – think about the advice you would give a client, or potential client, about an issue you see arise for them frequently. You can probably find it in the blogs you've already written and make some simple edits to fit your audience on LinkedIn Publisher. For example, current posts on the Construction channel by members include advice for winning a construction bid and career advice for engineers starting out in construction management.
SEO implications
Worried that recycling your content on LinkedIn Publisher might negatively impact your SEO? Most who have written on the topic agree it's too early to know how it will ultimately play out, but HubSpot has a good piece on why you're probably not losing (or gaining) anything in terms of SEO by republishing your content on LinkedIn Publisher.
SEO aside, what I have gained is a larger audience for my writing. As someone who writes frequently for multiple websites and publications, LinkedIn Publisher has been nothing but a benefit so far, allowing me to reach those new audiences with minimal time commitment.
To learn more about how you can utilize LinkedIn Publisher to expand your reach, contact michelle@rep-ink.com.