March 27, 2014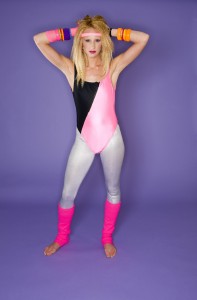 Through the outdated lens of traditional marketing, it doesn't really make sense… Spending time and money to create content prospects will find useful and share — without including a single sales message. But unlike skinny ties and huge hair poofs, content marketing is here to stay, and with good reason:
More Leads: B2B companies with blogs generate 67% more leads per month on average than non-blogging firms. (Social Media B2B)
More Engagement: 90% of consumers find custom content useful. (TMG Custom Media)

More Love: 78% of consumers believe that organizations providing custom content are interested in building good relationships. (TMG Custom Media)
Ok. You're convinced. Now what? Don't let the dizzying amount of information out there launch you into analysis paralysis. Get started with these tips:
Become a contentivore – Consume every marketing and industry blog you can cram in your inbox. Dissect every post your competitors publish. When do they post? What types of information are they sharing? Make note of what you think works and what doesn't from some of the top bloggers in your category. If there
are no bloggers in your category, drop everything else and start blogging today!
Develop a content strategy – Who are your prospects? What kind of problems can you help them with? How often will you post? How will you measure your success? You don't have to set it all in stone. Just create a starting point and think it through. You can (and should) make adjustments as you go.
Assign "beats" to content creators – Let your subject-matter experts own their respective categories. They know the material better than anyone and can probably rattle off blog topics in their sleep. Spreading the love (or pain, depending on your perspective) also helps ensure you'll have enough content to keep up with the frequency you established in your content strategy.
Commit – Once you select a frequency, stick to it for several weeks so you can track your results. If you're struggling with topic selection, create monthly or weekly themes (depending on your blog frequency). This way, topics can be grouped together and readers will be more likely to see a series through.
Keep your head and your standards high – Be patient with yourself and your progress. Focus on growing your audience at a steady pace, always putting quality over quantity when it comes to your content. It's better to reward your current reader base than sacrifice their interest for prospects that may never show.
Excellent writing and relevant topics go without saying. But just in case, be sure your headline is intriguing enough to grab attention and your content worthy enough to keep it. It's really that simple.
Content marketing is a long-term business venture. But done well, it can have a fad-free and lasting impact on your reputation and your bottom line.
What's your biggest barrier to getting started? Contact me at heather@rep-ink.com to learn more about developing a sound content strategy.