April 17, 2014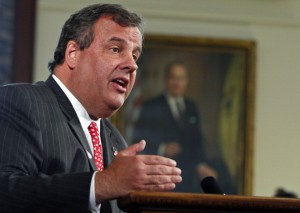 Recently, we talked about that bane of celebrities and major corporations alike – the public apology – and gave a few examples of some memorable apology train wrecks. As those examples attest, far from quelling a PR crisis, a poorly worded apology can add fuel to the media fire and send the crisis spiraling out of control.
Now that we've discussed some of the common mistakes public entities make in their media mea culpas, let's review the key components of an effective public apology. Given how often public figures need to issue these types of statements, it's surprising that more celebrities and companies fail to do the following:
Apologize
Believe it or not, when making a public apology many public figures have a hard time actually apologizing. Instead of expressing their regret to whomever they've offended, celebrities tend to focus on their own pain, casting themselves as the victim. If you find yourself in the position of having to issue a public apology, job #1 is to say the words: "I'm sorry."
Accept responsibility
Now is not the time to play the blame game. Don't say your words "were taken out of context." Don't blame those who believe they've been wronged by you. And above all, don't deny you did something if you actually did it! Chris Christie's recent apology for the so-called "bridgegate" scandal earned high marks for the way in which the governor both apologized repeatedly and accepted responsibility for the actions of his staff – until a key figure in the case disputed Christie's adamant assertions that he knew nothing about the allegedly politically motivated lane closings. An investigation later cleared Christie of any knowledge or involvement in the lane closings.
The American public is supremely forgiving – provided you level with them. And accepting responsibility is critical to restoring your credibility and gaining control of the crisis. Take responsibility and you take the upper hand.
Assure
Let your audience know just how seriously you're taking this situation. If an accident has caused injuries or even death, assure them that "the health and safety of our customers is our highest priority." Credit card breach? Assure them that "safeguarding our clients' privacy and financial information is our top concern." Get caught cheating on your spouse? Assure your loved one – and the public – that your family is the most important thing in the world to you, and you feel terrible for damaging their trust.
Act
In the apology business, simply saying "sorry" doesn't cut it. In order to be effective, your apology must tell the public what steps you've taken (or plan to take) to ensure that this situation never happens again. Specify the actions you're taking today to prevent future crises tomorrow.
Alter your behavior
Here's where many public apologies fall apart. The most perfectly crafted, sincerely delivered statement will fail if not accompanied by a change in behavior. Disgraced former Congressman Anthony Weiner is a perfect example: When caught sending inappropriate messages to women around the country, Weiner initially claimed his Twitter account had been hacked before issuing a public apology.
And he almost got it right. In his statement, Weiner apologized repeatedly. He accepted responsibility for his actions. And he assured the public that he was all too aware of the hurt he had caused to his wife, his family and his constituents. But Weiner forgot the last two As: He failed to state what actions he would take to prevent the situation from recurring and, as the public later learned, he continued to engage in the very behavior that cost him his seat in Congress, and ultimately his shot at the New York City mayor's office.
Bottom line: Talk is cheap and so are apologies. If you're faced with the need to make a public apology, be prepared to promise never to do it again — and even more prepared to back it up.
For more tips on crafting public apologies or other media statements, contact michelle@rep-ink.com.