May 7, 2019

No comments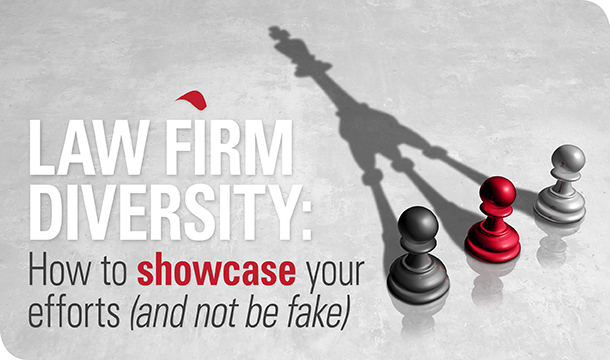 The issue of diversity in the modern law firm is a hot issue right now, and rightfully so: Recent figures from the National Association for Law Placement (NALP) show that in 2018, just one in five equity partners were women (19.6%) and only 6.6% were racial/ethnic minorities.
And just earlier this year, the all-white partner class at an elite law firm stirred a national debate on law firm diversity, including in-depth coverage in The New York Times. (Yeah, you can't exactly sweep them under the rug.)
This conversation has left numerous managing partners, diversity committees and legal marketers asking:
Just how diverse is our firm?

Do we do enough to showcase our diversity?

What does diversity truly mean at its core?
Spoiler alert: Simply having an inactive "diversity committee" isn't enough.
Read more »

Leave a comment