January 27, 2015

No comments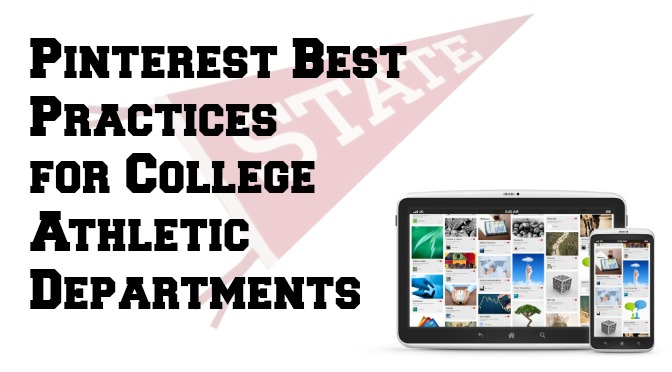 From the ability to reach younger alumni to easily engaging with women (who make 85 percent of all consumer purchases) and reaching some of the most affluent online adults, Pinterest can be a valuable marketing tool for intercollegiate athletic departments. If you're not convinced your athletic department should be on Pinterest, start with this post. If, however, you're convinced and just need some help boosting your department's Pinterest presence, then this is the post for you.
I could probably write an entire eBook on best practices for college athletic departments on Pinterest, but here are a few to get you started:
Write good descriptions
From your profile and board descriptions to the pins themselves, spend a little time thinking about what you write. Although Pinterest is primarily a visual platform, search engines do crawl and index Pinterest. You'll want to use keywords such as "Iowa State Athletics" in your profile description and in board descriptions.
Read more »

Leave a comment