August 23, 2022

No comments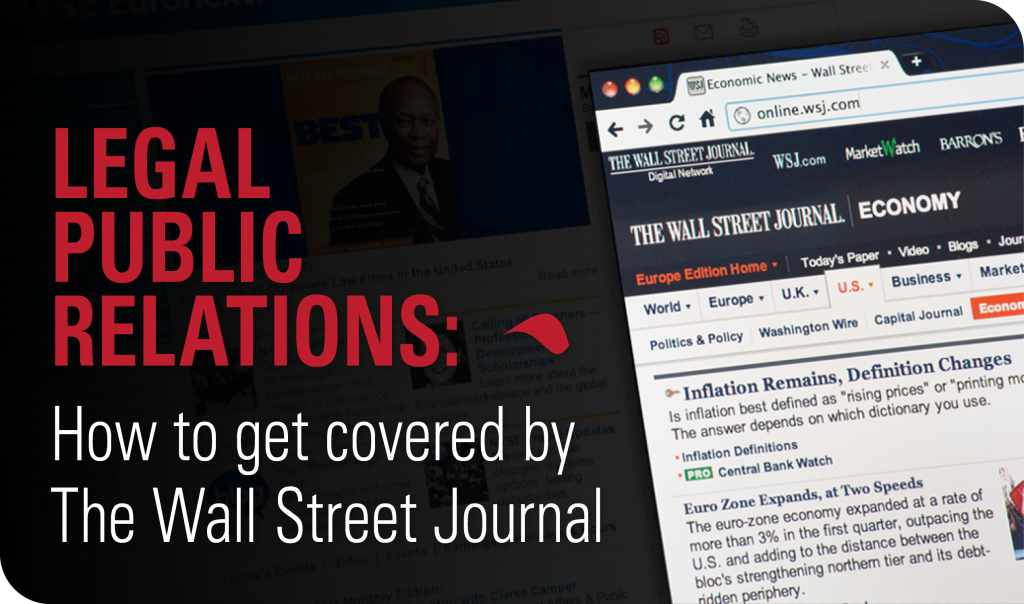 Getting featured or quoted in The Wall Street Journal can be a major coup for any lawyer whose practice intersects with the business world. With its reputation as the standard bearer of news for the financial community, the Journal has established itself as the leading news source for information about the markets, business developments and — most importantly for lawyers — the latest developments in corporate, M&A and securities law. 
Getting that flashy mention in a Journal feature can do wonders for a law firm. For reputation-building, lawyers get to showcase their knowledge on the ins and outs of emerging business and market issues to the global swath of CEOs, board members, broker-dealers, funds and banking institutions that pore over the Journal's pages every day.
For online marketing, one or more WSJ backlinks can do wonders for a firm's SEO rankings, especially for uber-competitive keywords that CPC-centered law firms lurk around. Not to mention the nifty perk of having a Journal hedcut — which, like a Simpsons caricature, is the media world's way of saying that a professional has arrived.
Read more »

Leave a comment