September 4, 2014

Comment (1)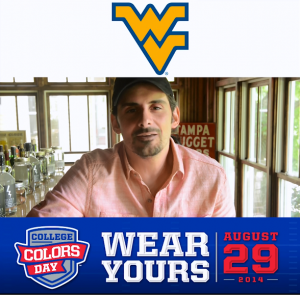 After five straight days of watching college football, which began with last Thursday night's surprise rout at South Carolina by Texas A&M, I woke up Tuesday morning with Lil Jon's "Turn Down For What" in my head…except the words I heard were "Third Down For What." That's because University of Tennessee, in a brilliant marketing move, spoofed the song and played it every time the other team was on third down. There was no missing it, even on television.
It got me thinking about some of the wins and misses I saw in terms of marketing, promotion and public relations in the first week of the college football season. Here, I give to you the best of the best and the worst of the worst.
The hits
University of Tennessee's "Third Down For What"
Taking advantage of a new SEC rule this season that allows for longer periods of amplified sound between downs, Tennessee created a parody of the popular Lil Jon song, "Turn Down For What," that played on every third down on defense. Not only has it taken me all week to get this song out of my head (and thanks to this blog, it's back), but it did what it was intended to do: the fans in Neyland Stadium cheered at the top of their lungs on every third down and the place was electric. True home field advantage at its best. I've also seen interviews with several of the football student athletes this week, and they all agreed it gave them an extra boost of energy and excitement.
I do think Tennessee is missing out on an opportunity to capitalize on this stroke of marketing genius, however.
Read more »

Leave a comment