May 26, 2015

No comments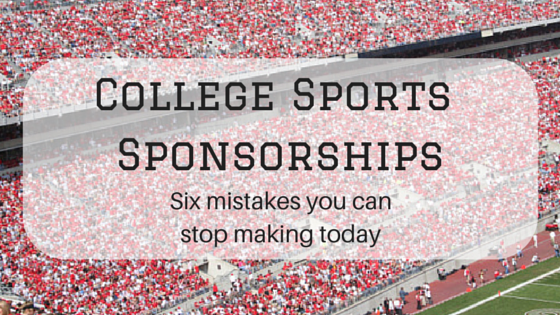 Last month, I was honored to be on a panel at the Football Bowl Association's annual convention about bowl sponsorships. As part of my research prior to the convention, I got in touch with over a dozen current and former bowl sponsors to ask them about their experiences, and I heard about the good, the bad and the downright ugly. 
These sponsors came from a range of industries and were involved with bowls scattered across the United States. But, they all had some common complaints about their sponsorship experiences. As it turns out, the folks I sat with on the panel identified many of the same issues.
Although the panel was specifically about bowl sponsorships, I'd be willing to bet these are common issues across the sports sponsorship landscape. The good news is that knowing the problem is the first step to solving it!
Here are the top six mistakes you're making when you attempt to retain or add a sponsor for your college sports property:
Read more »

Leave a comment