March 30, 2018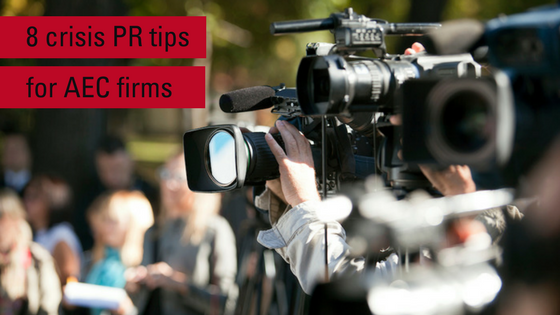 "By the time you hear the thunder, it's too late to build the ark." —Unknown
It's everyone's worst nightmare in the architecture, engineering and construction industry: a catastrophic incident with multiple fatalities, and your company is on the line.
That's the reality right now for FIGG Bridge Engineers and MCM — the designer and builder, respectively, of the pedestrian bridge at Florida International University that collapsed March 15, killing six and injuring 10 others.
The focus now is on honoring the lives vendita gonfiabile percorso ad ostacoli lost, determining what led to the collapse and ultimately holding anyone negligent accountable. However, the incident is a reminder of how incredibly important it is for AEC public relations professionals to prepare to respond to such worst-case scenarios.
While every situation is unique, and the experience of a crisis PR professional is invaluable during an event, here are eight ways you can prepare now to protect your firm's reputation as much as possible in the event the worst happens.
1. Brainstorm possible worst-case scenarios
What are your most likely catastrophic scenarios? Typically these involve:
Someone getting hurt (or even dying) on a job site
A major accident on a job site, such as a building collapse or explosion
A failed OSHA inspection
Undocumented workers who are found on a job site and arrested
An employee or contractor doing something illegal and/or injuring others
A product recall that can be traced back to the design and construction of the facility
A vendor or supplier doing something illegal and implicating you in the process
2. Develop brief "holding statements"
Use these to quickly respond as soon as the news breaks to demonstrate that you are aware of the incident, are investigating, are concerned, and will report back as soon as you have more information.
If you are silent, people will immediately assume guilt and draw other conclusions. A holding statement allows you to respond, while "buying time" to gather facts and issue a more thorough statement.
Sample holding statements contain messages such as:
We are aware of the incident and are currently investigating. Once we know more, we will provide you with as much information as possible.
Our focus now is on those affected by this tragic incident and their families.
We are fully cooperating with authorities.
We are devastated by the incident that occurred today, the first of its kind in our 75-year history.
Once you've gathered the facts, you can issue a more thorough statement. Your statement should:
Be factual — never speculate
Be vetted by your lawyer
Include details that have been confirmed such as the date, time and location of the incident
Show concern and empathy for victims
Demonstrate action in addressing what led to the incident
Not conflict with any internal communications — make sure whatever you're saying internally lines up with what you're saying externally
Be professional, genuine and heartfelt
Never address unsubstantiated rumors or appropriate blame
3. Write longer supporting messaging regarding each scenario
You should have details ready on your safety record and policies, hiring practices and other details that may be relevant to the incident. Use supporting messaging during interviews through a technique called "bridging." Politicians do this all the time.
For example, when asked a question, you bridge to the one you want to answer:
I can't tell you that, but what I can tell you is…
Let's put your question into perspective…
I'm not going to speculate, but what we do know right now is…
The real issue here is…
I'm not allowed to comment on pending litigation, but what I can tell you is…
Before we move on to another subject, I want to add…
Even more importantly…
There is more to the story, specifically…
That reminds me…
In practice this looks like:
Reporter: "Have you been able to determine the cause of the accident?"
You: "I can't tell you that yet, but what I can tell you is that our incident occurrence rating is well below the industry average. Our on-site safety managers are trained experts in OSHA guidelines and understand that safety is a top priority in every project we're a part of."
Note that every situation is different and requires a sensitive, nuanced approached. However, by having this messaging at the ready, you won't be scrambling when you need it.
4. Appoint a crisis team
You should determine in advance who will be part of the "crisis team." Typically this involves representatives from:
Senior leadership
Legal
Safety
Public relations
Human resources
Keep this group small. The last thing you want is too many cooks in the kitchen wordsmithing media statements.
Once you've identified the team, determine how approvals will work. Who will need to review media statements, and how quickly will they have to do so? Make sure the crisis team knows the importance of a timely response and their role in the approval process.
5. Media train your senior leadership
While you may have a PR person who usually serves as your point of contact with the media, in the event of a major crisis, your CEO or other senior leadership (depending on the nature of the crisis) should act as the face of the company.
Why is this? Because people want to see leaders taking ownership when things go bad. Consider the public outcry when Mark Zuckerberg told CNN he would be willing to testify before Congress over the Cambridge Analytica scandal if he was "the right person." Guess who looks like they're headed to the Hill soon for some testifying?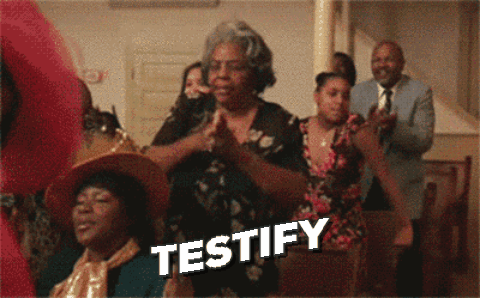 To prepare your senior leadership for media interviews, educate them on the workings of today's media. As most CEOs today aren't as digitally savvy as we PR pros would hope them to be, show them how the FIU bridge collapse story unfolded over social media, including the live videos of the collapse, the dedicated hashtags, the online outcry, the intense media scrutiny and more.
6. Update your phone and email contact sheet
Keep a list of your crisis team's cell phone numbers and email addresses and schedule a reminder to update it regularly, at least once a quarter. Go through the list and actually make phone calls and send test emails to ensure everything is correct.
7. Train your reception staff
Remember Mike Wallace's famous ambush interviews on 60 Minutes? He and his camera crew would show up at an office without warning or chase a public figure down a street.
While this kind of interview is rare, if your firm is involved in the kind of incident like the FIU bridge collapse, you can bet news crews will be at your doorstep within minutes. One critical step you can take to prepare for this is to train the people who will greet the news crews — your reception staff. These professionals should be prepared to:
Greet news crews professionally and calmly, without responding to specific questions.
Direct them into a conference room to await a PR professional.
Always assume that cameras are on and recording. The receptionist should never respond to a reporter's questions about the incident or any aggressive tactics.
Deny them what they're after — a great visual. By remaining calm and professional and showing them to a room to await the designated PR professional, the receptionist is simply doing his or her job.
8. Know thy logins
This may seem simple, but it will Save. Your. A$$. Keep the logins to all your social media accounts and your website content management system (CMS) saved somewhere easily accessible.
If you aren't the one who usually manages your social media and that person isn't available during a crisis, and you can't log in, this will suddenly become your crisis. In addition to updating your social media accounts, you may want to post a statement to the homepage of your website, and you will need to be able to log into your website CMS to do so.
Do you have any other crisis PR tips to prepare for a worst-case scenario like the FIU bridge collapse? Shoot us a tweet or email me at michelle@rep-ink.com. I'd love to hear your thoughts.