October 20, 2014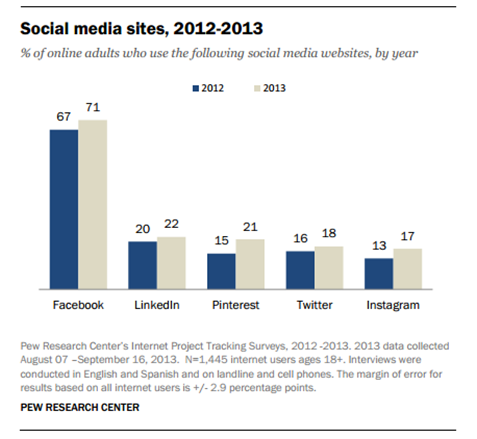 If you've ever used Pinterest, you know it's an exceptionally good platform for sharing recipes and planning your wedding. But what is its place in college sports? That's a question I think many athletic departments continue to grapple with as they attempt to have a presence on all of the various social media platforms being used by fans.
In fact, I've noticed there are only a handful of athletic departments who have really embraced Pinterest and use it on a regular basis. However, a look at some of the basic facts regarding Pinterest should convince all athletic departments to invest some time in this growing platform.
The demographics
According to the Pew Research Center, Pinterest saw the largest percentage growth in adults using the site from 2012 to 2013, increasing from 15 percent of adults to 21 percent. More adults use Pinterest than Twitter or Instagram.
You probably already know that Pinterest over indexes when it comes to female users. Women are four times more likely than men to use Pinterest. Why is that important?
Eighty-five percent of all consumer purchases are made by women. Even more compelling: estimates have women controlling two-thirds of consumer wealth over the next decade in the U.S.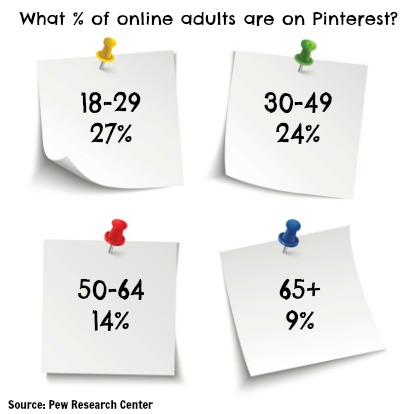 Want to reach your students and young alumni? The age group most likely to use Pinterest are 18- to 29-year-olds, with 27 percent of them who are online active on Pinterest. Those who have attended or graduated college are also more likely to be on Pinterest. Twenty-five percent of college graduates online use Pinterest, along with 20 percent of those with some college.
Pinterest also outpaces Twitter and Instagram in terms of attracting affluent online adults. Twenty-seven percent of online adults who make more than $75,000 a year are on Pinterest, compared to just 19% who are on Twitter and 16% on Instagram. (Facebook [at 69%] and LinkedIn [at 38%] are even better in this arena.)
The Advantages
Attracts shoppers. Shopify conducted an interesting study of how traffic from various social media sites interacted with its stores. Pinterest shoppers were 10% more likely to make a purchase than those from other sites, and their average order of $80 was twice the average order from a shopper referred by Facebook. In fact, average spending from Pinterest-generated leads topped all other referral sources, including Google, Amazon and Yahoo.
The results certainly aren't limited to Shopify. Last holiday season, Pinterest reported 42 percent of users created a holiday-themed board with gift or holiday décor ideas. No doubt that played an integral role in these impressive stats: revenue sent to retailers on Black Friday from Pinterest doubled, and on Cyber Monday it more than tripled, compared to the 30-day average preceding Thanksgiving.
Low cost. The marketing cost to acquire a new user on Pinterest is estimated by Daniel Maloney, CEO of PinLeague, at 1-50 cents, compared to the $0.50 – 2.50 range for Facebook. Although Pinterest now has a Promoted Pins option for paid advertising, you can achieve all of the benefits discussed here with little more than the cost of the manpower it takes to manage your Pinterest page.

No vertical limits. Pinterest does not limit the vertical size of pins, so it's great for infographics.

Long shelf life. Pins have an incredibly long shelf life. Fifty percent of clicks are on pins that are more than 2.5 months old. In addition, 50 percent of revenue generated from Pinterest comes from pins that are more than 3.5 months old.
Convinced your athletic department should create a Pinterest page or dedicate more time to the one you already have but still unsure about where to start? We'll have another post soon with some ideas the kinds of boards you should be developing.