May 6, 2014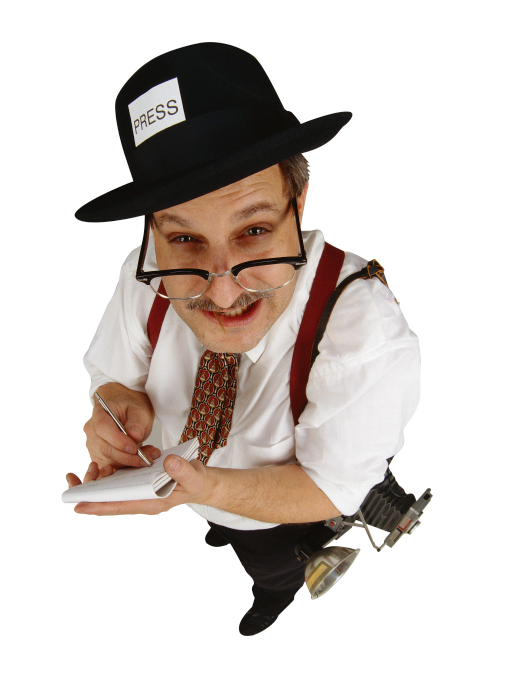 I've been doing PR for nearly two decades. DECADES. That's a long time to be in an industry that's somewhat young. And boy has it changed since I started out. My first job out of college was in London (long story), working for a tech PR firm during the early days of the dotcom boom. Back then, we would wine and dine journalists. A big part of my job was to invite journalists at major tech magazines to lunch at some of the nicest restaurants in London (nice gig, huh?).
At lunch, I would introduce the journalist and the client (having previously briefed each one on the other) and let them talk, randomly interspersing some commentary or questions meant to ensure the conversation went in the right direction. A bottle (or two) of wine and a really expensive meal later, and we were nearly always guaranteed a story in the publication.
The Internet changed everything
Today, the industry is wildly different. Research by Jamil Jonna of the University of Oregon (originally for a book, "The Death and Life of American Journalism"), found that for each journalist in America today, there are six PR professionals.
The explosion of the Internet, and the continued death of print media, has meant that the remaining media professionals are stretched incredibly thin. Add on top of that they have greater pressures to publish MORE and to be FIRST with the news. So you can imagine why they aren't dropping everything to meet you for that boozy long lunch anymore.
How to become a media star in today's competitive environment
So how do you get covered in the media these days? Well, step one, do something newsworthy. Yeah, yeah. I know. It's kind of hard to do something groundbreaking every single day. So what's step two? Start a blog. Here's why:
1) Today, when journalists research stories, they turn to the Internet first. By publishing relevant, useful content in your area of expertise, and by using good search engine optimization (SEO) practices, journalists will find you when researching stories.
2) With fewer media outlets, and more people clamoring to be covered by the press, it's harder than ever to convince journalists to interview you. They want to know that you'll provide useful, quotable information before they commit to talking to you. If you've been blogging, they can easily see what your expertise is, your take on various issues, and the way you write and convey ideas. And trust me, you're very likely competing for the journalist's attention with someone who writes a blog, and they're likely to win.
3) In his book, Newsjacking, David Meerman Scott described a highly effective way of achieving media coverage. He called it newsjacking (surprise!) and defined it as "the art and science of injecting your ideas into a breaking news story and generating tons of media coverage and social media engagement." Meerman Scott said the old way of approaching journalists—putting together a press release or a pitch and emailing it to them proactively—isn't as effective as it used to be and proscribed a new way. This new technique involves creating content that journalists are looking for as they write breaking news stories. And where better to put that content? That's right, a blog.
4) If you operate in a more technical industry and are targeting trade publications, you can repurpose your blog content as bylined articles and guest columns for those publications. Today's trade magazines are often staffed by a handful of people (at most) and are desperate for contributed content. Just make sure your blog posts are free of any advertising or "salesy" material about your company or products, and are informative and written well. Read the magazines and adhere to their editorial style (they're experts at creating content people want to read), and mirror your blog's editorial calendar to their editorial calendar.
For more tips on getting covered in the press and blogging, contact me at 904-305-5979 or michelle@rep-ink.com.