April 3, 2014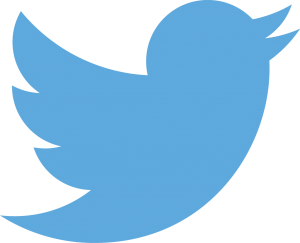 The college basketball season reaches its pinnacle over the next few days with the Final Four on Saturday and the National Championship on Monday. In addition to final practices and traveling to Dallas, intercollegiate athletic departments have been busy pumping out school spirit via social media.
Perhaps in no industry is Twitter as important as sports. According to Nielsen, who launched Nielsen Twitter TV Ratings in the fall of 2013, 50 percent of all tweets about television in 2013 were about sports events. In addition, sporting events accounted for 12 of the top 20 most-tweeted-about television broadcasts.
It comes as no surprise then that every major intercollegiate athletic program is on Twitter. Indeed, most departments have multiple Twitter accounts – one for each sport and one for the entire department. For Florida, Kentucky, UConn, and Wisconsin, their men's basketball accounts have been in overdrive throughout March Madness, but particularly since their teams secured spots in the Final Four last weekend.
So, who's doing it best?
Followers
If we were judging solely based on followers, Kentucky wins by a landslide:
@KentuckyMBB: 69,251
@BadgerMBB: 41,792
@GatorZoneMBK: 25,951
@UConnMBB: 14,495
Winner: Kentucky
Fan Interaction
However, it's not enough just to have tens of thousands of followers. One of the biggest mistakes brands make on Twitter is viewing it as a one-way street for self-promotion. It should be about interaction with your target audience, and that's where Wisconsin has the other Final Four teams beat.
According to social media research firm Fizziology, Wisconsin was the most interactive with its fans on Wednesday evening into this morning. Thirty percent of the social media conversation about Wisconsin included interaction with the team's official accounts. Fizziology attributed this to the Badgers using both the men's basketball Twitter account (@BadgerMBB) and the athletic department account (@UWBadgers) to send out messages that were fun and included plenty of photos of what was happening as the team flew to Dallas and arrived at the team hotel.
Welcome to Dallas! #Badgers #FinalFour pic.twitter.com/W9lf17zQLi

— Wisconsin Basketball (@BadgerMBB) April 3, 2014
If the hotel lobby is any indication… It's gonna be one heckuva party down here. #Badgers #Takeover pic.twitter.com/WXe2N0eAZt

— Wisconsin Basketball (@BadgerMBB) April 3, 2014
Kentucky, whose basketball account has the most followers, saw the highest number of social media mentions. However, the Wildcats came in last in terms of fan interaction with just three percent of the conversation including the official team accounts. A quick review of yesterday's activity on the @KentuckyMBB account shows just three original tweets and two retweets. Compare that to nearly twenty tweets and retweets by the @BadgerMBB account as the team traveled to Dallas. In fact, the @KentuckyMBB account failed to tweet any travel or hotel arrival pictures. However, they did have some great video on their website they could have shared.
UConn was similar to Kentucky in that interaction with official team accounts was low, amounting to just nine percent of the conversation. The @UConnMBB account retweeted some photos from practice yesterday but had just one original tweet that included a travel photograph. In fact, virtually all of the account's activity yesterday involved retweeting other accounts. One of those retweets by @UConnMBB was a tweet from Connecticut's Governor Dan Malloy, who declared this weekend as, "Husky Weekend":
Gov. Malloy has proclaimed this weekend as "Husky Weekend" in the State of #CT. @UConnHuskies #BleedBlue @UConn pic.twitter.com/Wl8J11HG5e

— Governor Dan Malloy (@GovMalloyOffice) April 2, 2014
Fizziology says that was the most frequently shared story, however, it led to negative tweets from state residents who are not UConn supporters or who felt there were more pressing matters for the governor to focus his time and resources.
Meanwhile, Florida led the way in terms of organic conversation coming from fans and other everyday people versus industry sources, according to Fizziology. Fourteen percent of the conversation about Florida included official team accounts. Like Wisconsin, Florida shared some photos of the team arriving in Dallas, although they did it by retweeting a photographer with the team:
.@BigPatYoung4 & @GatorZoneMBK have arrived in Dallas.#GatorMadness #MarchMadness #RoadToTheFinalFour pic.twitter.com/1smWEUwnWh

— Tim Casey (@TimCaseyPhoto) April 3, 2014
The winning social media strategy? Giving fans as much insider access as possible.
Winner: Wisconsin
Hashtag reach
Another social media research firm, Hashtracking, dedicates its services to measuring the reach of hashtags, and it's gone all out for March Madness this year by creating a "March Madness Leaderboard."
Looking at the two most-used hashtags for each school, here's how it breaks down from March 17th through April 2nd:
| | | |
| --- | --- | --- |
| Wisconsin | | |
| | #Badgers | #Wisconsin |
| Total tweets: | 118,405 | 44,841 |
| Timeline deliveries: | 150,168,321 | 82,278,926 |
| | | |
| Kentucky | | |
| | #Kentucky | #WeAreUK |
| Total tweets: | 82,144 | 61,640 |
| Timeline deliveries: | 170,959,003 | 89,592,804 |
| | | |
| Florida | | |
| | #Gators | #GatorMadness |
| Total tweets: | 70,139 | 19,397 |
| Timeline deliveries: | 158,038,474 | 39,119,285 |
| | | |
| UConn | | |
| | #bleedblue | #Connecticut |
| Total tweets: | 63,928 | 17,959 |
| Timeline deliveries: | 65,479,482 | 85,416,414 |
Wisconsin leads the way for total number of tweets including its hashtags, edging out Kentucky by approximately 20,000 tweets. However, due to Kentucky's larger following on Twitter, tweets with the Kentucky hashtags were delivered to almost 30 million more user timelines.
It might seem as though Kentucky has this one in the bag, but not so fast . . . .
In all cases, the state-branded hashtags included tweets that had nothing to do with the universities or the basketball teams. Wisconsin essentially put all its eggs in one basket by primarily using the #Badgers hashtag throughout its @BadgerMBB timeline. Kentucky likewise pushed the #WeAreUK hashtag.
Meanwhile, in Gainesville they repeatedly used multiple hashtags, including #ItsGreatUF, #GatorMadness, #Gators, and #GatorsAlways. Adding up the use of the first three, Florida comes in with over 221 million timeline deliveries, without even having to look to the state hashtag.
Winner: Florida
In the end, there's something each of the Final Four teams (and everyone else) can learn from these accounts. Here are my top takeaways:
One of the easiest ways to drive fan interaction is by giving them inside access. For intercollegiate athletics programs, that's sneak peeks at uniforms and fun pictures of what it's like to be on the team plane or at the team hotel. For your brand, it might be teases about upcoming product launches or a look at the day in the life of one of your team members.
Photographs drive retweets and responses. You only need to take a look at your own timeline to see that tweets with pictures leap off the screen.
Hashtags connect your fans or consumers with one another. Don't be afraid to use more than one. Some will catch on, others will not. Hedge your bet by mixing use of already popular hashtags and ones themed around your current message.
To learn more about how you can use Twitter to drive engagement with your brand, contact michelle@rep-ink.com.